Have you noticed the trend for these decorative bead garlands? I've been seeing these everywhere and they are a fun way to add a little flare.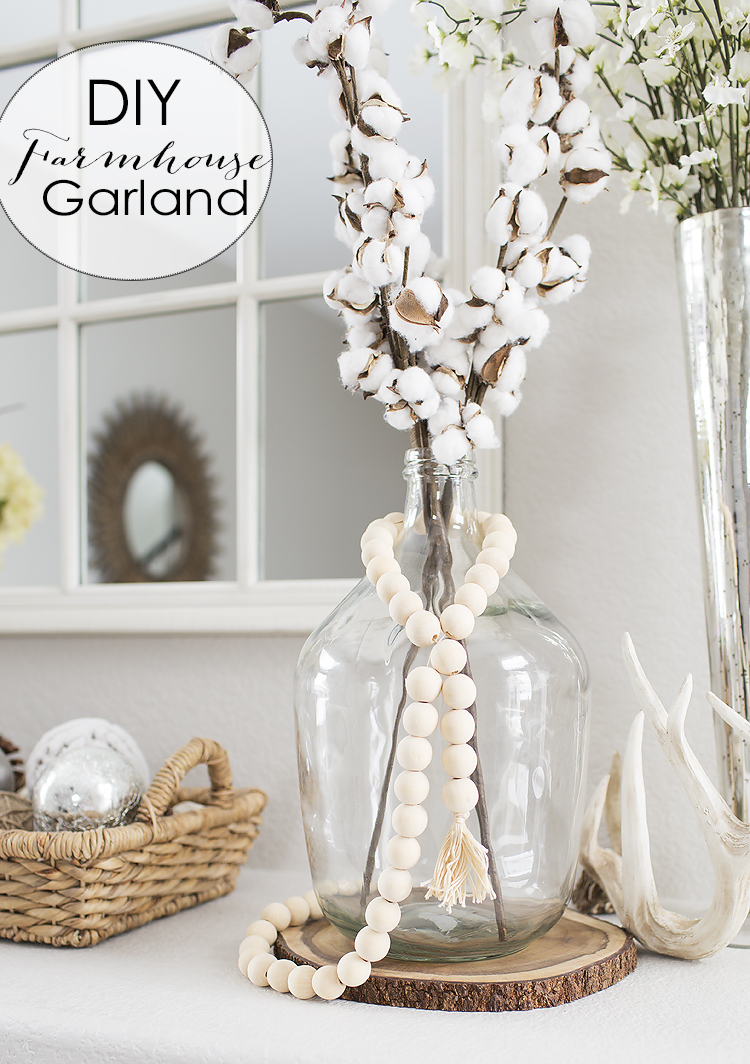 They look lovely strung across a mantle or wrapped around a cute jug jar. They come in all different colors and styles but I've been really loving the neutral farmhouse style. Go figure! It's kind of been my go-to lately although I think it would be fun to make some colored variations for holidays. When I've found some online they have been kind of pricey so I decided to do a little DIY and make my own! I shared a tutorial on how to make this cute Farmhouse Style bead garland over on the Consumer Crafts Blog and you can go here for all the details on how to make your own including a supply list.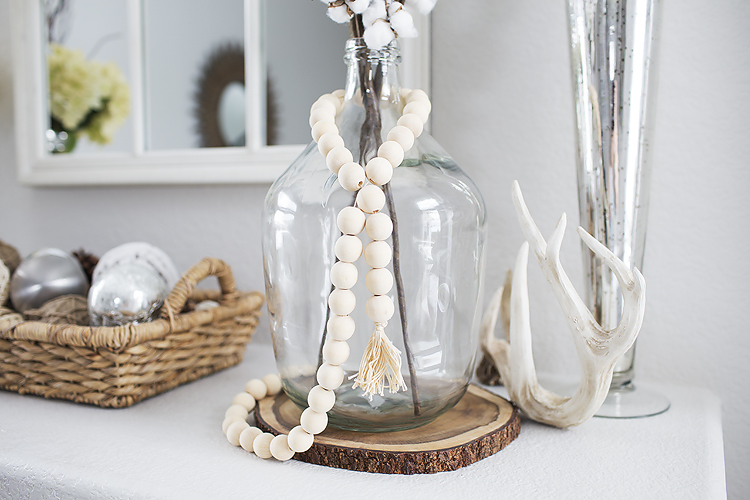 This is definitely one of those DIY projects that is cheaper to make at home.