This is a sponsored conversation written by me on behalf of Endust. The opinions and text are all mine.
This post is sponsored by Endust. All opinions are my own. The holidays are definitely one of the busiest times of the year and sometimes it can be a challenge to keep your home running efficiently while keeping it nice and cozy for the holiday season especially while hosting guests. Today I am sharing a few tips to help make your holidays happy and healthy for you and your holiday company!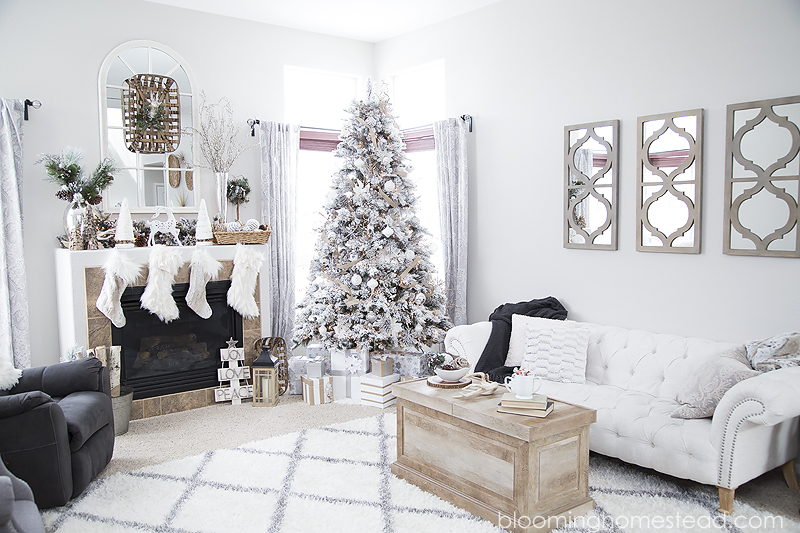 Clean & Declutter before the holidays- Making sure your home is organized and decluttered before the holiday will make things go much smoother and you'll be able to start off with a clean slate. This is especially important when hosting guests. We always try to make sure our guest rooms are clean and ready with extra bedding, pillows, and space to store luggage. That way your guests can truly feel at home during their stay with you. Wipe down all common surfaces- While you won't be doing any major deep cleaning during the holidays (at least I don't!) its nice to make sure that common surfaces are kept clean. I've recently found a great product called Endust that has made such a difference in my cleaning routine and is a lifesaver during the holidays especially.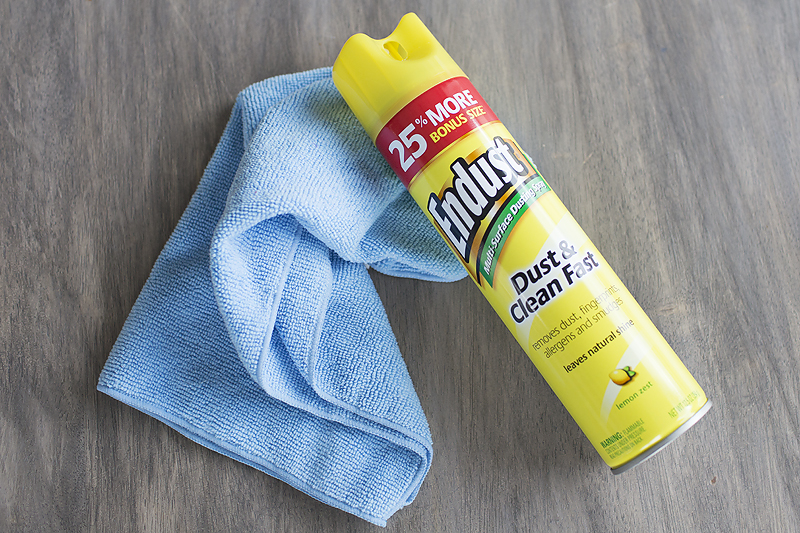 Endust doesn't just keep the dust at bay, but its a multi surface cleaner that can be used to clean surfaces such as furniture, cabinets, countertops, windowsills, and more. It's definitely become my go-to cleaning product and I love that I can use it all over my home, especially for those high traffic areas like door knobs, tabletops, countertops, and banisters which tend to get quite grimy especially with all my holiday company. This table in my entryway was definitely in need of a good wipe down.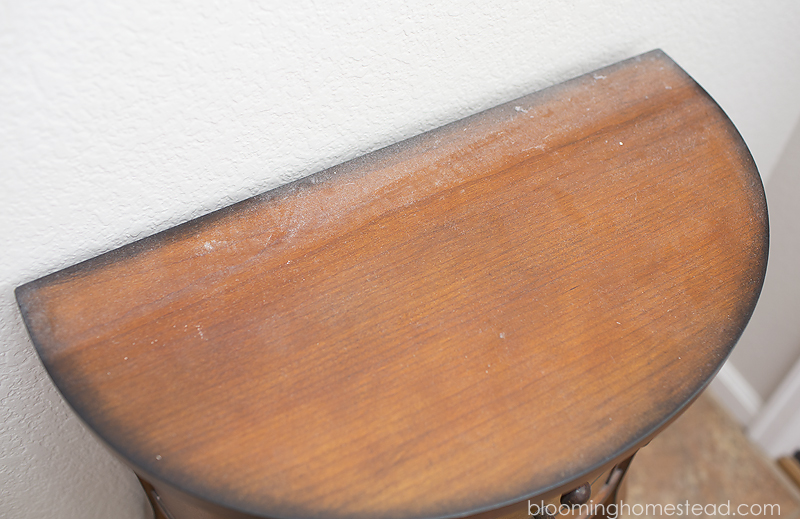 And after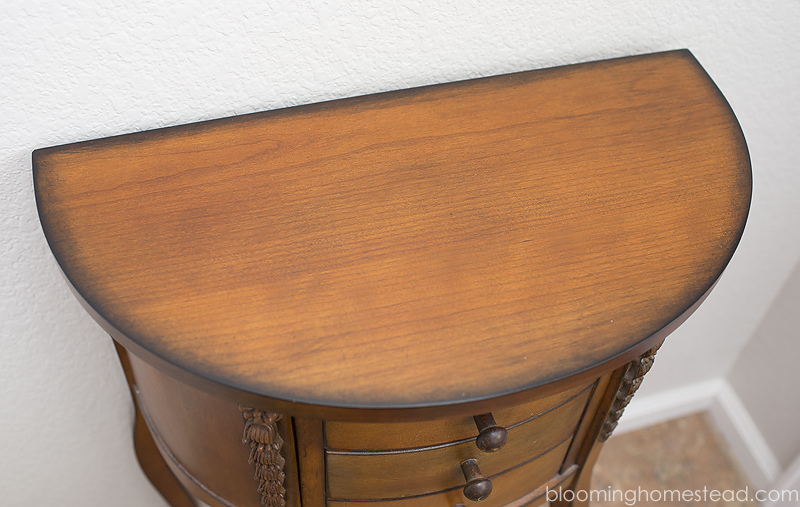 I even used it on my pantry door that gets so grimy from sticky little fingers.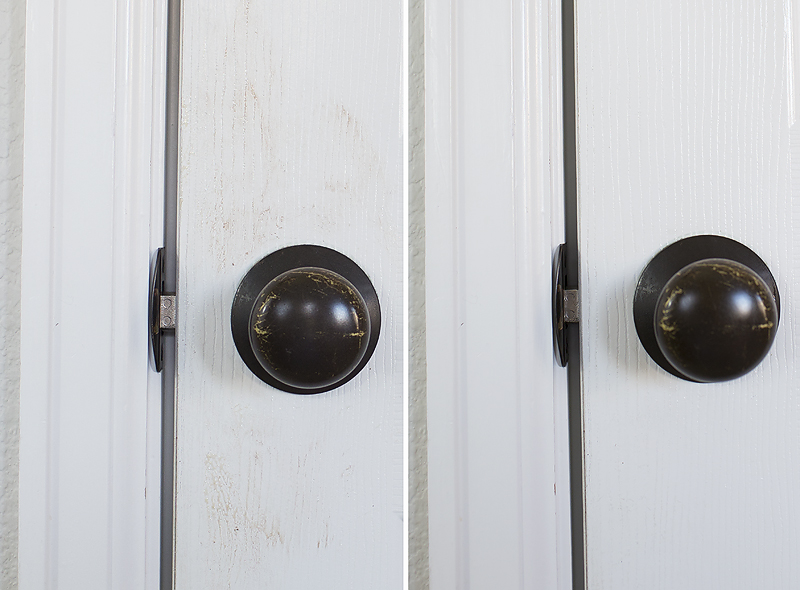 Keep tabletops and surfaces clean- It is easy to allow things to pile up on coffee tables, countertops, and entry tables especially during the holidays with guests around. This could include going through the mail which is one of those tasks I dread, but at least during the holidays we can look forward to holiday greeting cards! This also makes it easy to quickly wipe down with Endust for a quick clean.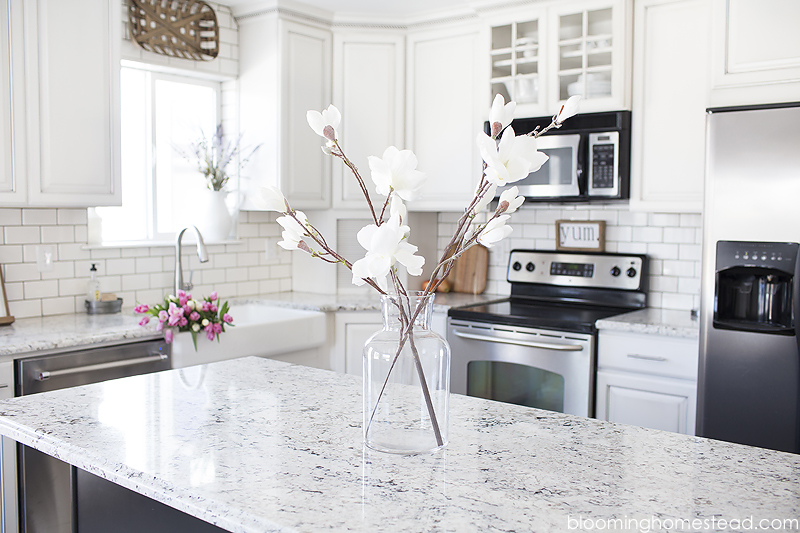 Add Cozy Throws and Pillows– Make comfort easily accessible by adding a cozy throw or soft pillows to an accent chair or sofa. During the holidays we often stay up playing board games or having movie nights so having throws and pillows on hand is essential! You can even keep spare blankets in a basket for easy storage.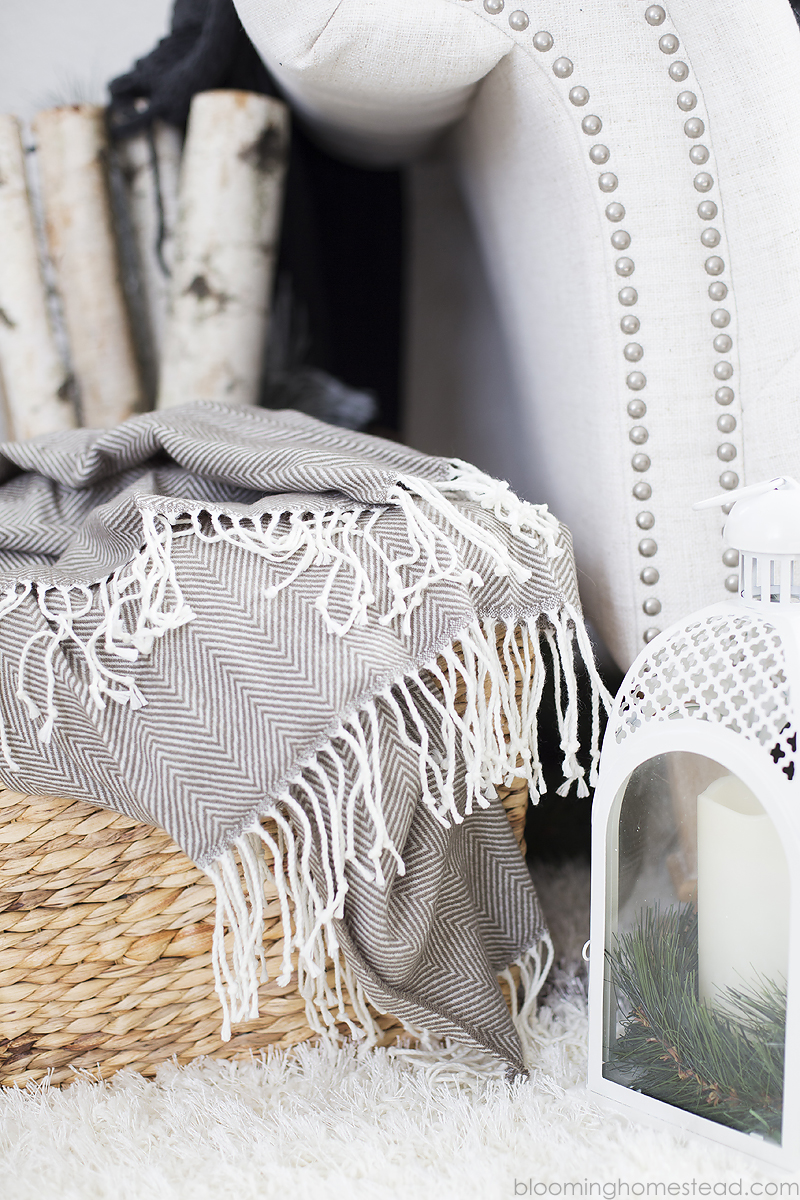 My last tip for keeping your home nice and cozy is to spend 15 minutes at the end of each day picking up clutter. While this can be done anytime of the day, I find it most effective to finish off my night with a little pick up. Many times this includes the whole family, but sometimes I find it therapeutic to finish the ritual on my own. I'll grab a basket and walk from room to room gathering misplaced items and returning them to their proper place. I hope these tips come in handy for your holiday season and I'd love to hear any tips you have for making your home stay nice and cozy during the holiday season.