This is a sponsored post written by me on behalf of Blue Diamond® Almond Breeze® almondmilk. All opinions are 100% mine.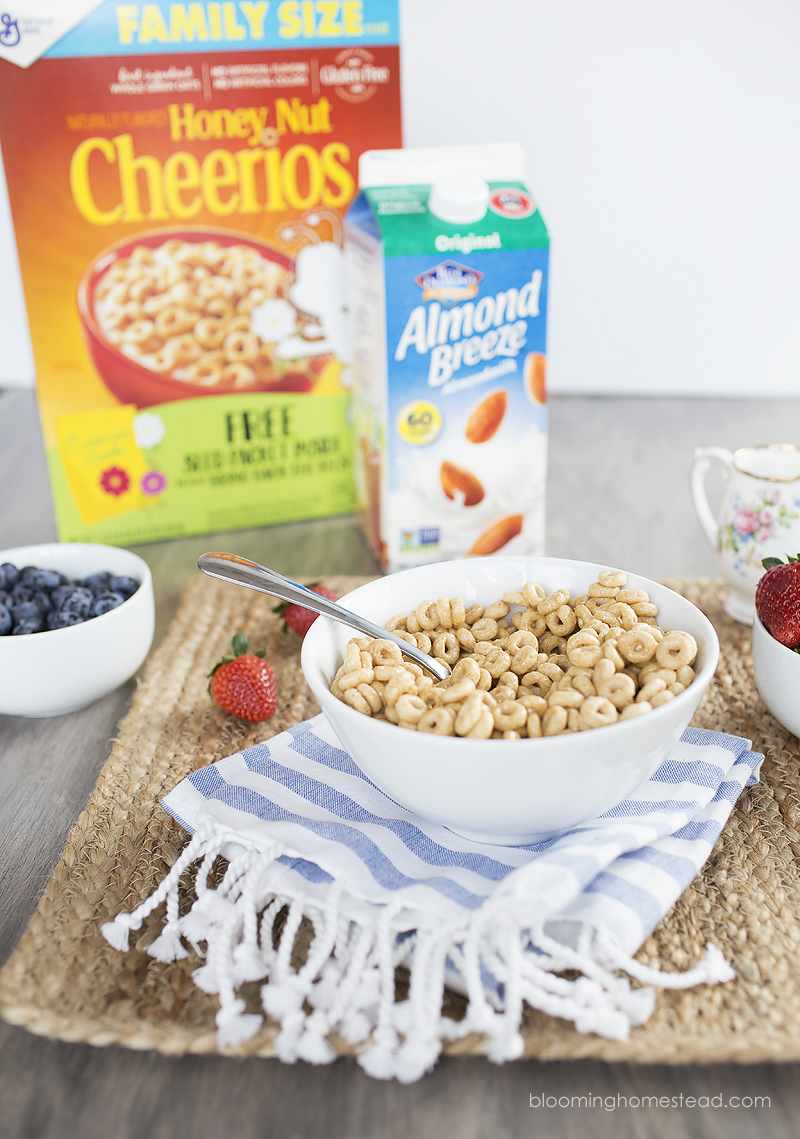 When Monday hits, it feels like everyone starts moving in different directions, so we like to sit down and enjoy a delicious family breakfast while planning out our day/week. While we spend more time on the weekend cooking, we need something a little simpler for the busy weekdays. We don't often get to eat all together because my husband heads to work earlier than the rest of us, but the kids and I sit down and eat together.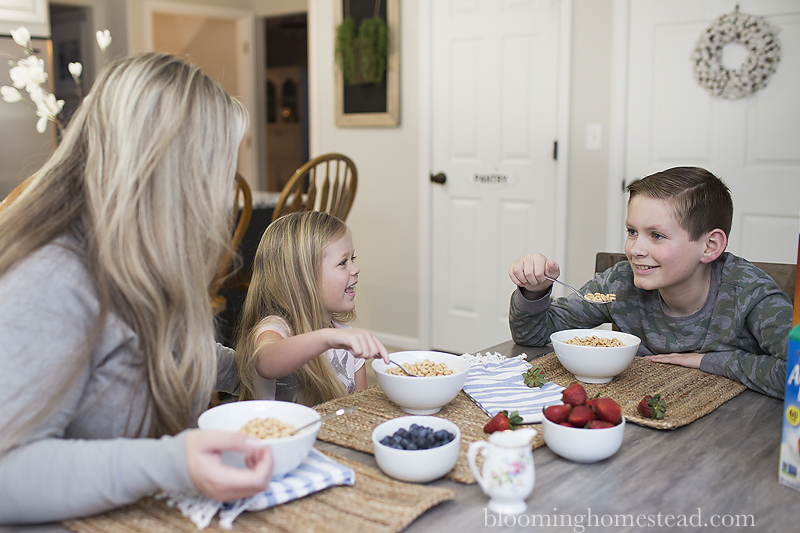 We like to plan out our day to make sure that nothing falls through the cracks and we are all on the same page. The kids love to sit down and enjoy a bowl of Honey Nut Cheerios™ while discussing various activities they are excited about for that day. Whether it's a big test happening at Junior High or a performance in the play at preschool that our daughter doesn't want us to miss, it's a great time to connect and helps us all start out on a high note in the morning. As my kiddos are getting older, I'm really starting to cherish those moments we get to spend together over a bowl of Cheerios. When I send them off to school for the day, I can't help but look back on the little connections we made during breakfast while chatting about the day to come.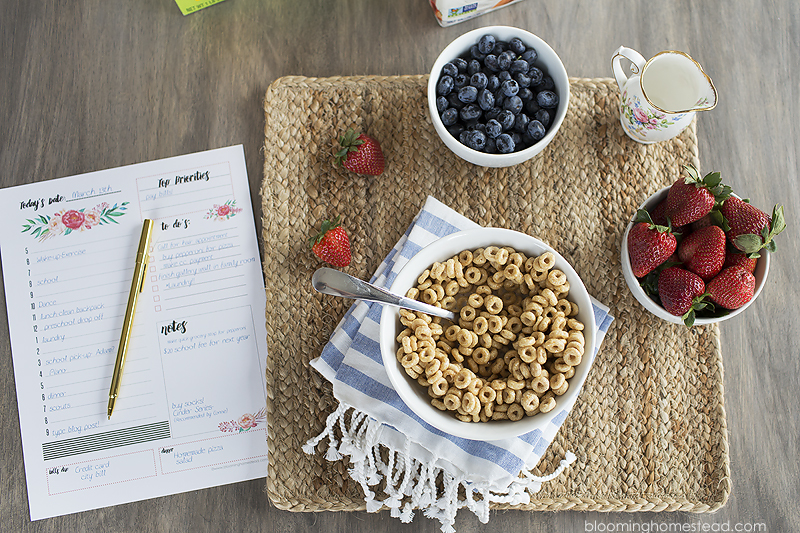 It's amazing how spending a little bit of time together at the start of your day can have such a big impact on the rest of your day. I know sharing those few precious moments with my littles makes me want to greet the day with a smile. (Yep, even those crazy run-around days!) To make breakfast even better, we have started adding in Almond Breeze almondmilk to our Honey Nut Cheerios. Why almondmilk? Well for one, it's delicious, and did you know that almondmilk is an excellent source of calcium (a cup of Unsweetened Vanilla Almond Breeze provides 50% more calcium than skim milk), Vitamin D and Vitamin E, and it has far fewer calories than dairy milk? It's also a good source of Vitamin A. The kids love Almond Breeze almondmilk Original in their cereal, but I prefer the Unsweetened almondmilk which is great for those who might be lactose-intolerant or allergic to dairy. And in my case, it is perfect for those who require low-calorie or low-sugar foods while looking for a creamy, tasty alternative to dairy milk. For instance, a cup of Unsweetened Vanilla Almond Breeze contains 30 calories, compared with 83 calories for a cup of skim milk. That's a total win in my book and it makes for a great start to our day.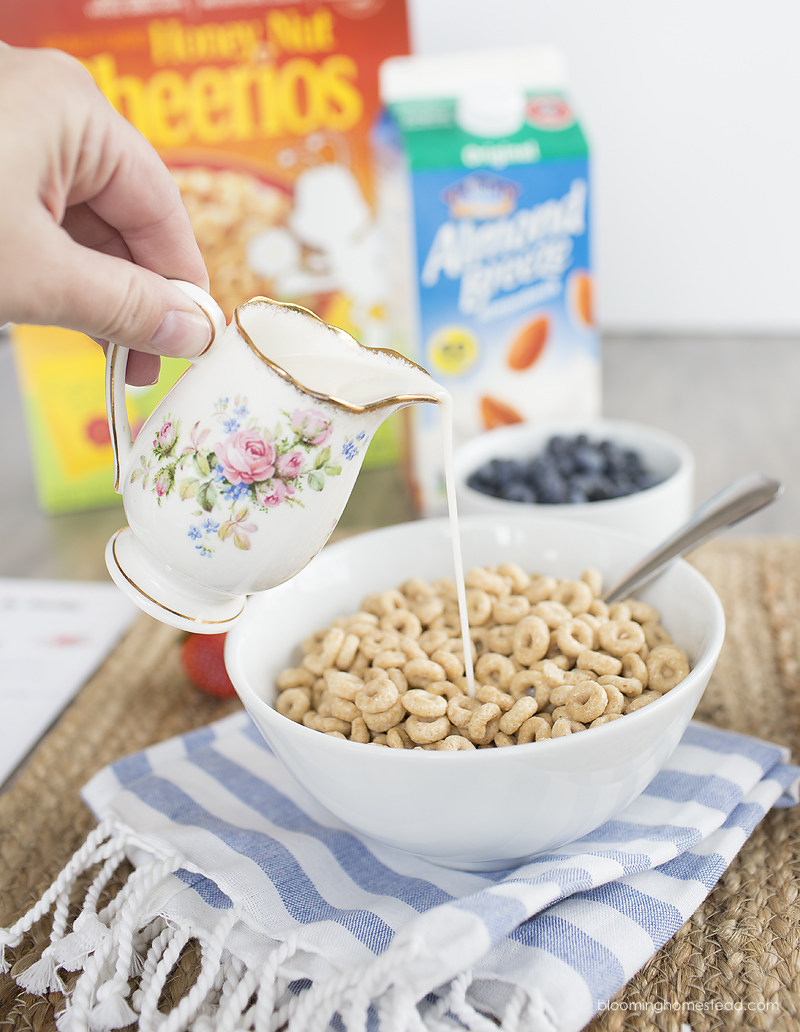 One thing I love about Almond Breeze almondmilk is that they have a variety of flavors, which works well for our family. We've decided that the pairing of Almond Breeze almondmilk and Honey Nut Cheerios are like best friends meant to be! If you haven't tried them together, you are missing out. Anything that can get my kids' stamp of approval is good enough for me.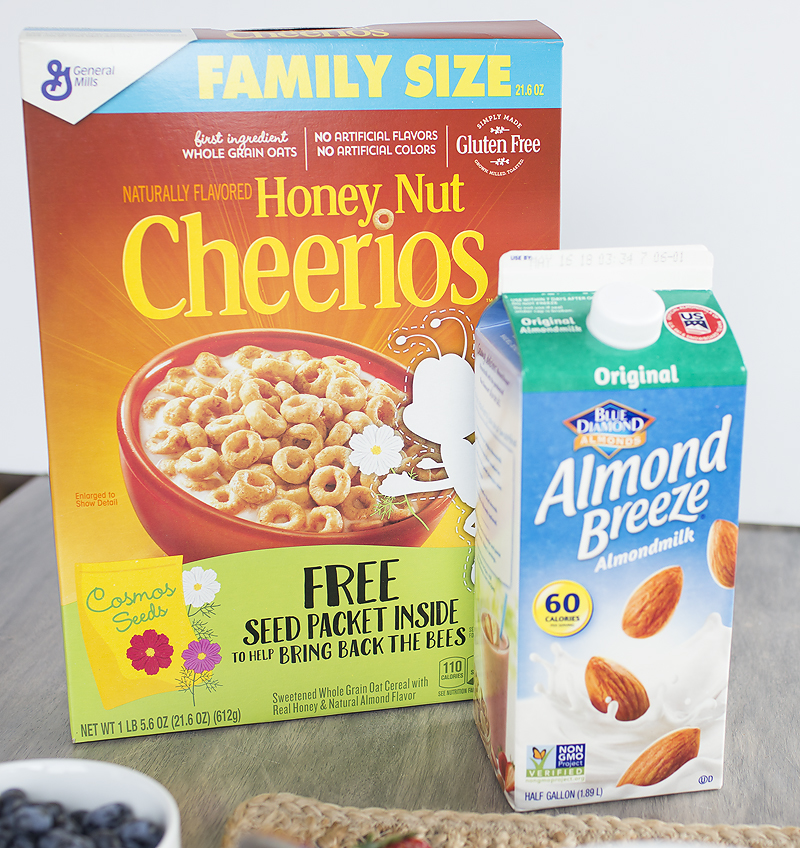 Right now you can enter for a chance to win a grand prize 5-day trip for you and three of your Breakfast BFFs to Los Angeles, CA for some family fun in the sun or one of two first prizes, $500 gift cards.Go here to enter the sweepstakes. Get the sweepstakes rules.
Also, if you are looking for this printable daily to-do list, you can sign up for my newsletter and it will be sent right to your inbox.