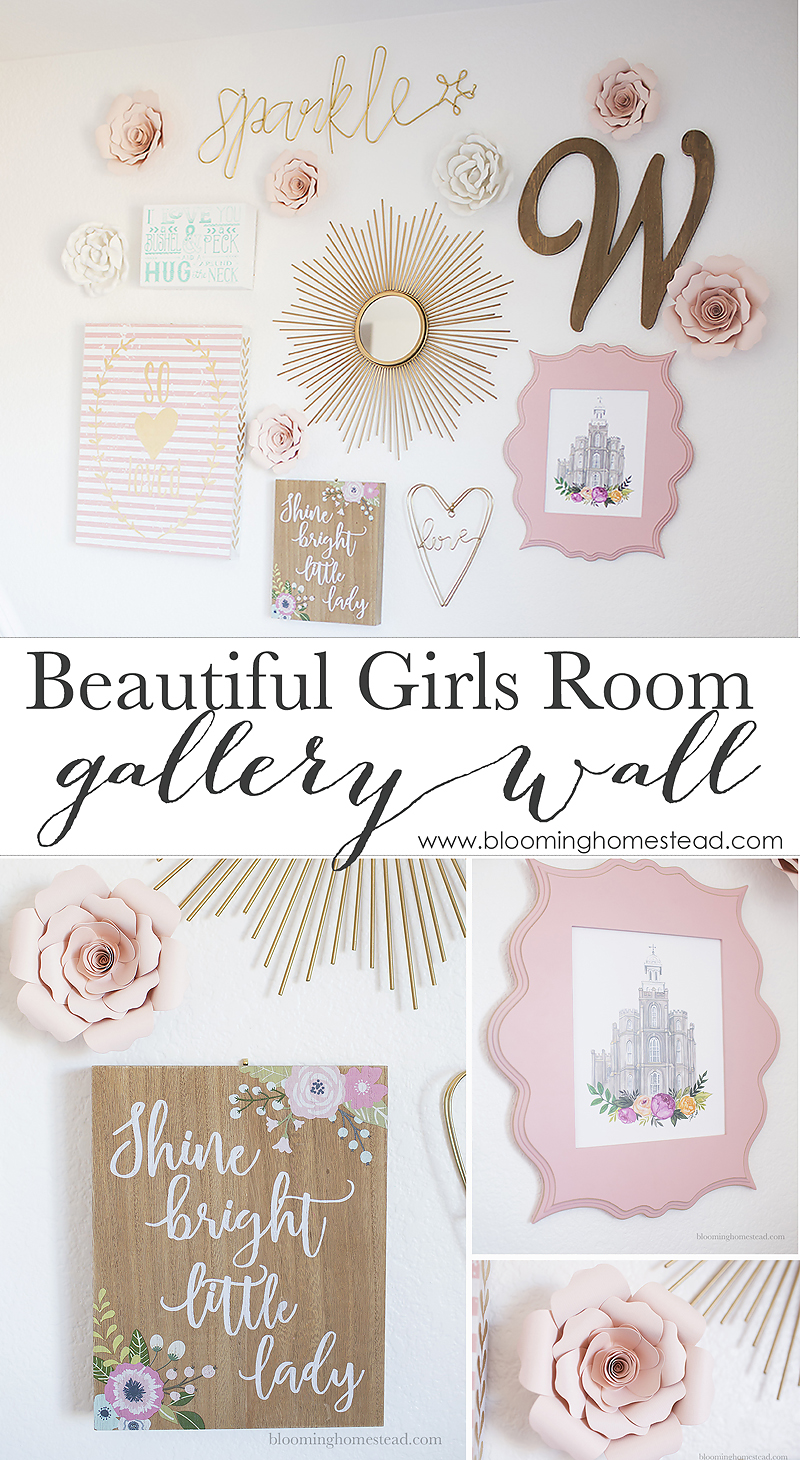 Hello Friends! I'm excited for todays post because I am finally sharing a piece of my daughters new room makeover. I can't wait to share the full reveal soon, but until then I thought I would start with this gorgeous pink and gold gallery wall. This gallery wall was a labor of love. While I would love to say that I ran to the store and grabbed everything all at once, I would have to say that we have been collecting items for this wall for at least a year. (Although, almost everything on this wall did come from Hobby Lobby). We even had some of the signs hung up before we had the other items. Needless to say there was A LOT of rearranging but I think we finally have it perfected. I love the little touches of gold and pink, but we also wanted to incorporate florals and some rustic wood elements. While there is a lot going on, it blends together so perfectly and added the perfect touch to this little wall.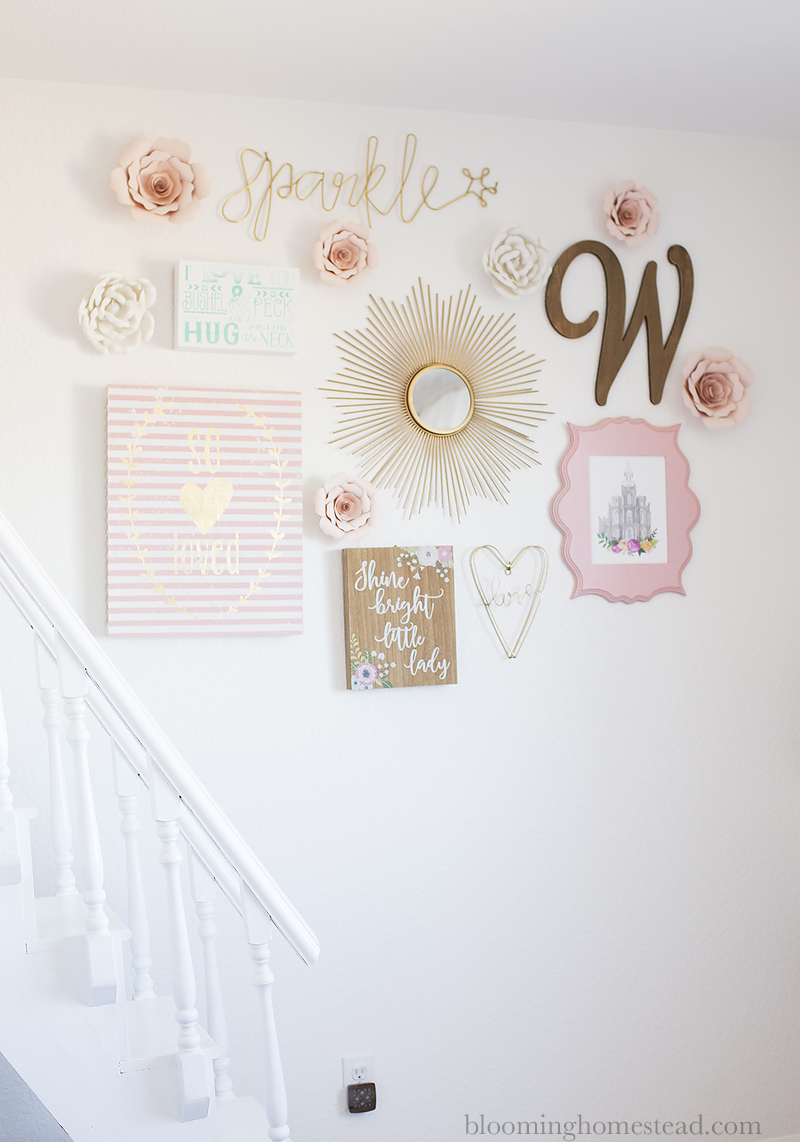 One of my favorite new finds was this sign I got last week from Hobby Lobby. I love the message and it correlates with the gold sparkle at the top which I adore. Plus, anytime you have rustic wood with florals I am all over that!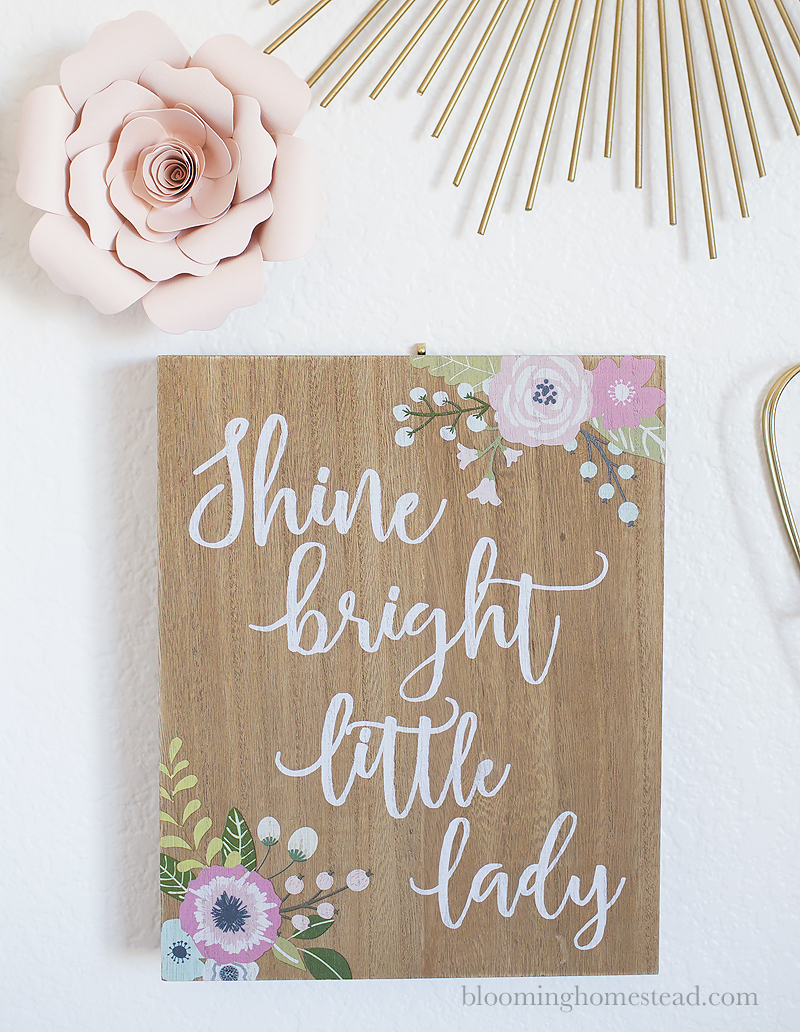 I also came across these little pink flowers in the spring section of Hobby Lobby and they were the perfect finishing touch to the gallery wall. I had bought the white little flowers last year but on a white wall I was afraid they would just get lost in the space but I love how they add just that little bit of bloom with the pink flowers.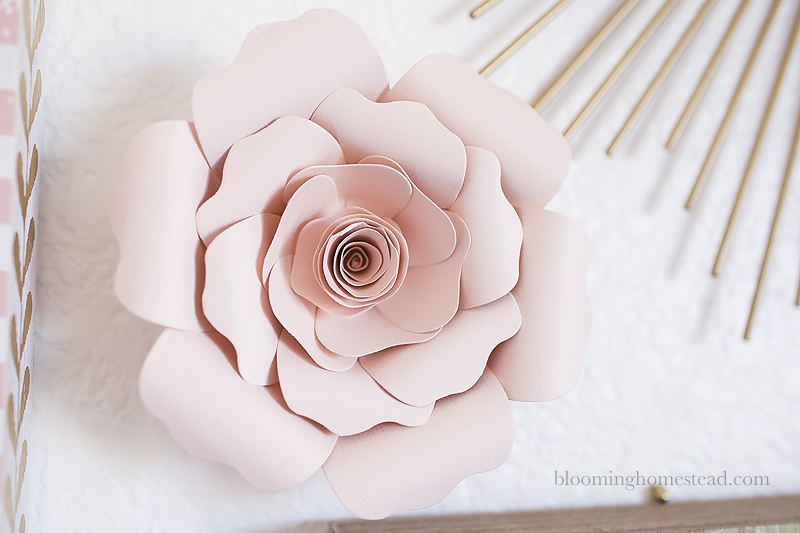 This watercolor temple print has to be my favorite part of the gallery wall. We were married in the Logan LDS Temple, so it has special meaning to us and I knew it would look gorgeous framed in her room. I got the print from an etsy store called Gold Pine.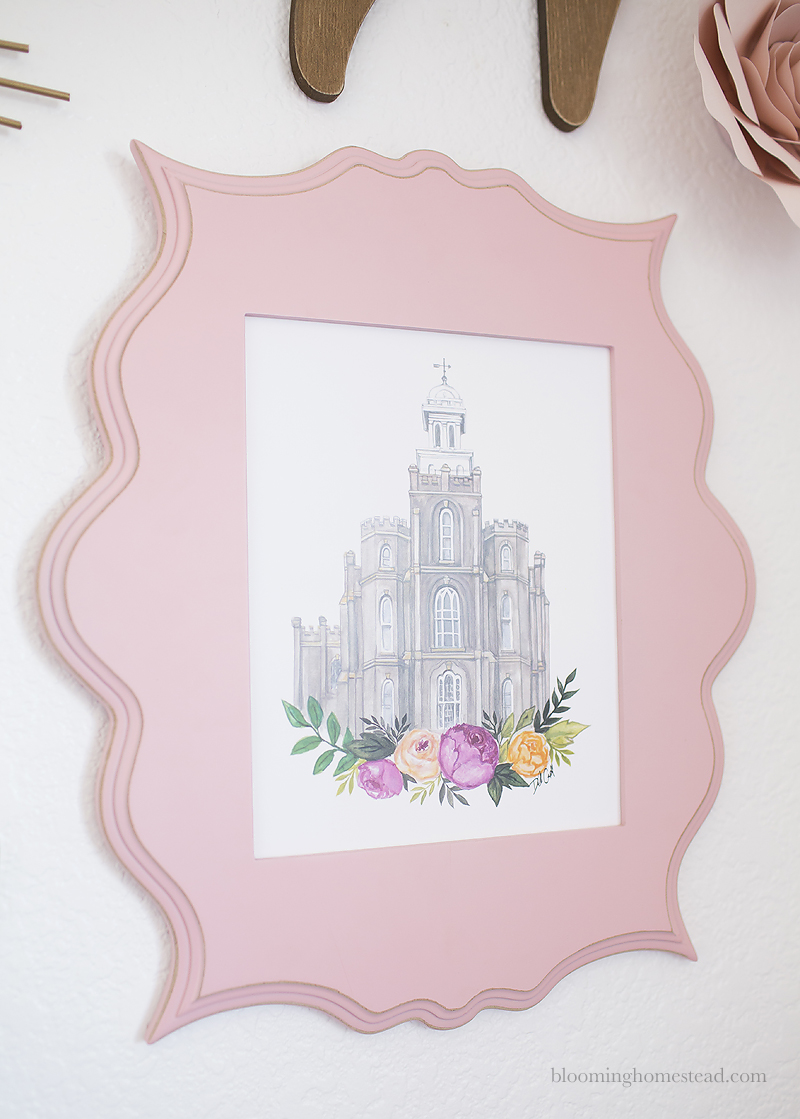 So many cute and fun details.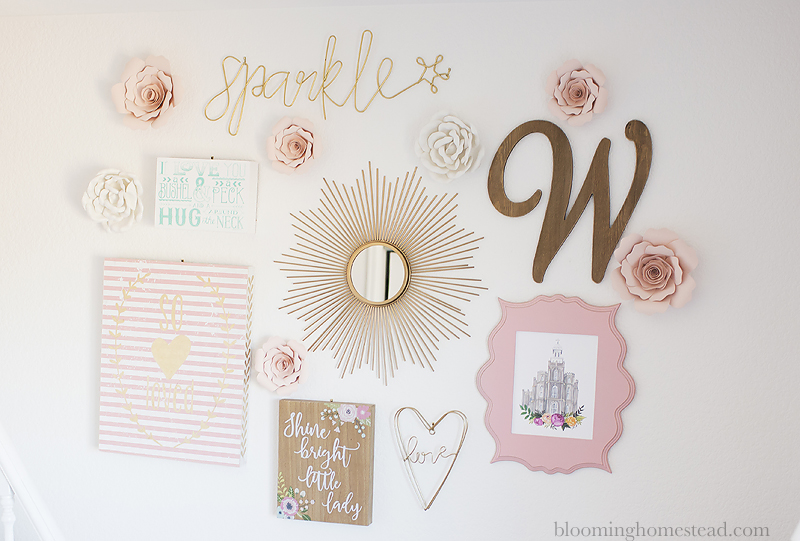 And I can't forget this little sign I found. I've sang this song to my kids since they were teeny tiny and my daughter now loves to sing it to. I'll never forget shopping in target while she was belting it out and a lady came and found us and said she heard the song and had to come see the little girl singing it because she used to sing it to her kids and it made her all nostalgic. I think it will always have special meaning so I was so excited when I found it! Lately I find that adding special meaning to our home decor or even little mementos makes a house really feel like home. Personalized and special without being over the top!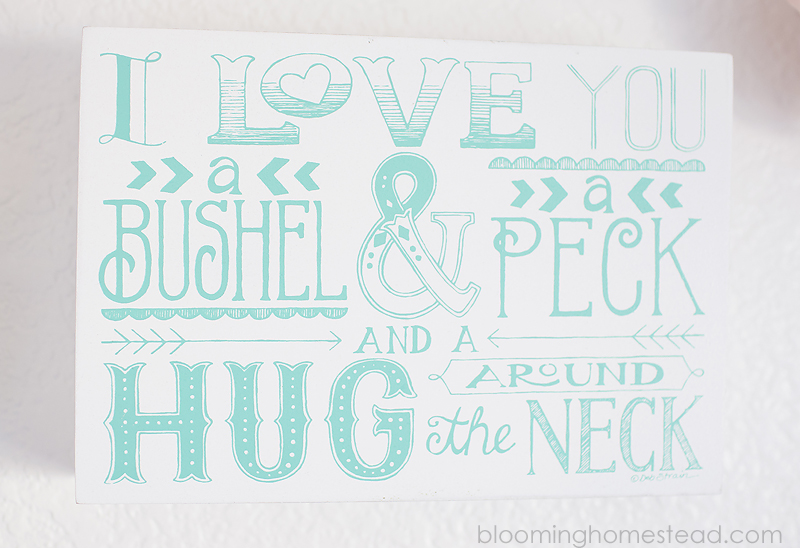 This room is quickly becoming one of my favorites and it breaks away from those neutrals I love so much. But can you really go wrong with florals and pink? Stay tuned for the full bedroom reveal coming soon!
Check out this post to see my daughters old nursery.