Did you see my Lego Candy I shared on the blog yesterday? I used a few of them to make my sons cake. He requested a Lego Movie Cake. Now, I like making cakes but I am not a pro! Not even close, I'm pretty amateur. Plus, I hadn't even seen the movie! After listening to my son and husband we decided to do a double decker couch. If you haven't seen the movie…trust me it will make sense after you see it. I added frosting hair to the Lego mini figures (no, they are not actual movie characters). I drew on faces and then realized Lego faces don't have noses…oops! I used actual Legos for the couch, and then added the candy figures, and the candy Lego blocks around the base of the cake. Simple and actually kinda cute.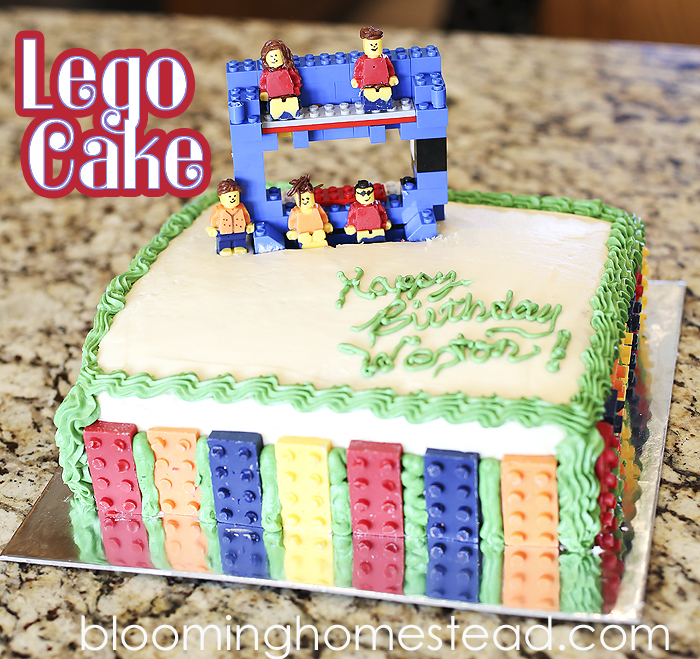 Double decker couch.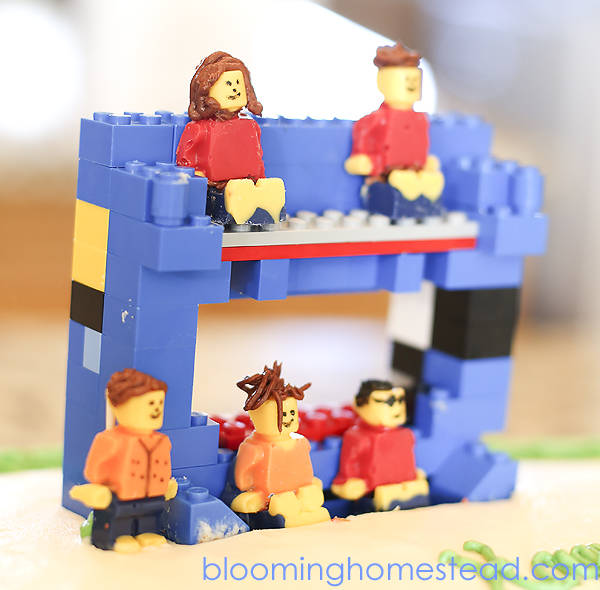 My son LOVED his cake, imperfections and all. I guess that's what it's all about.