These DIY Photo Puzzles are so cute and would make such a great Mother's Day gift! All you need is a few supplies and you can create your own from any photo you have. I personally think that diy gifts are the best and these I love the customization you can do with these.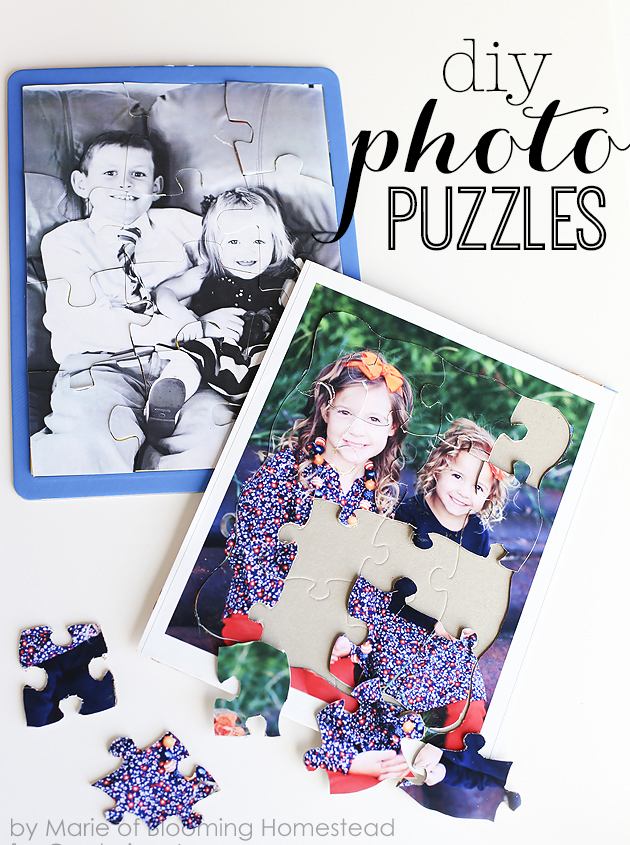 Here are the supplies you need:
12-16 piece Puzzle (found these at dollar store)
Photo printed to size of puzzle
Acid Free Adhesive (Something that won't harden and warp the photos or puzzle)
Scissors or craft knife
pencil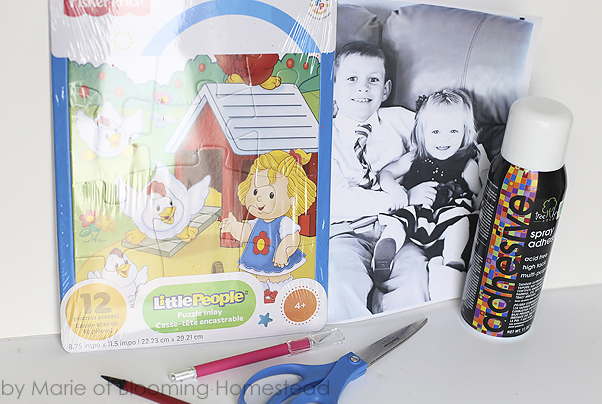 I tried several methods to create these puzzles and after a few fails, I finally found a method that would work and was pretty simple. You'll lay your photo face down with the puzzle on top, remove the puzzle backing leaving only the pieces in place so you'll know where to trace your pieces. Trace the border around all the pieces. After your border is in place you'll start tracing each puzzle piece separately. Be sure you line them up so that when you cut them they will be sized to fit. Remember the more precise you are the better your puzzle will look and the easier the pieces will fit together.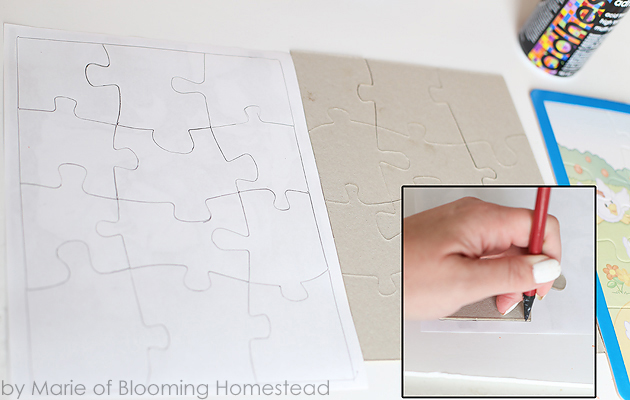 After you have your pieces all traced it is time to cut them out using scissors or a craft knife. Be careful so you don't cut yourself. It also helps if you have some foam core under the paper so you're not scratching up your table if the knife goes through.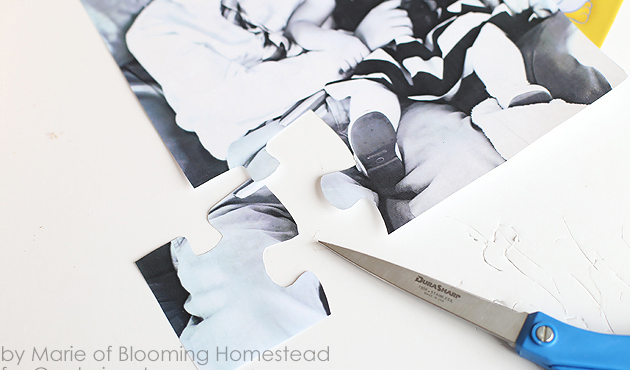 After your pieces are all cut it is time to glue them to the puzzle. I used a spray adhesive and laid out my puzzle pieces together on a bag and sprayed them generously with the adhesive. Be sure to cover your surface so the spray doesn't get on everything.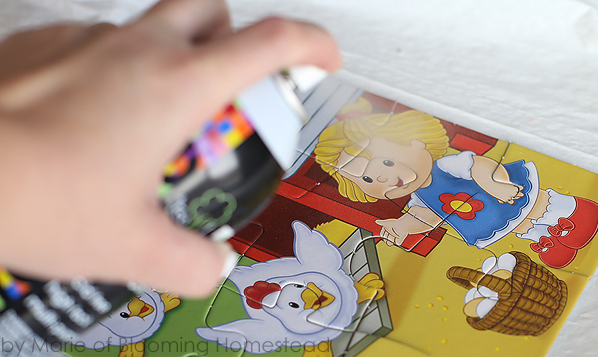 Working fast attach the photos to their appropriate puzzle piece. (If the adhesive dries or loses its tack just spray or roll more on as you go).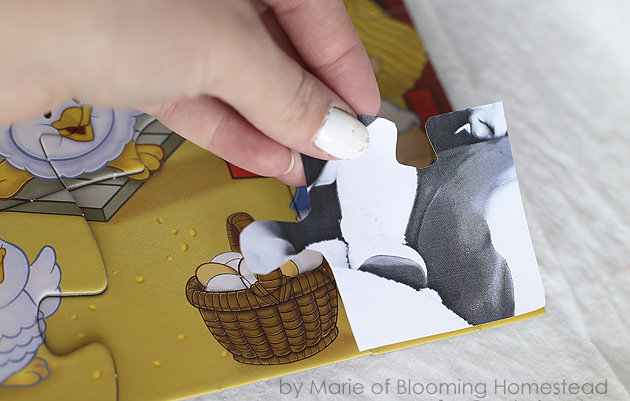 Let your puzzle dry and you've got a super cute, fun, and affordable personalized diy photo puzzle!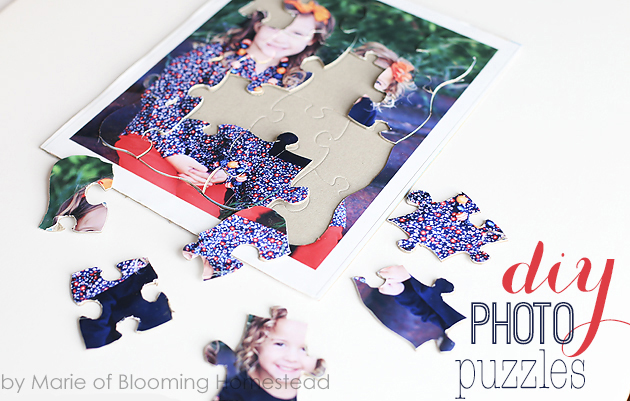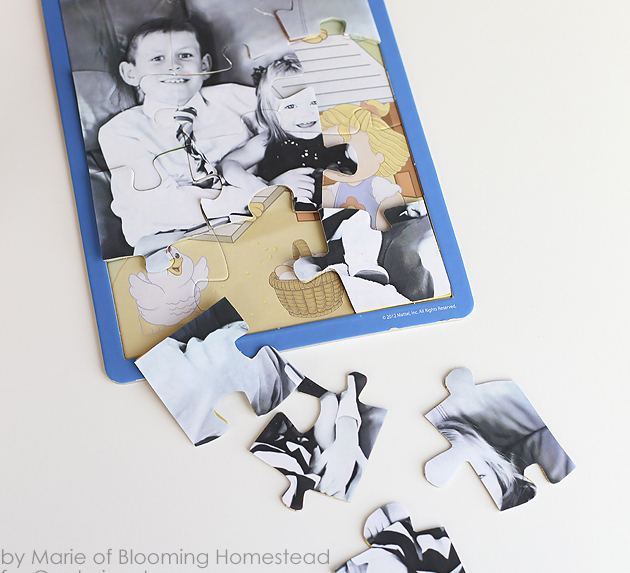 I link to these parties here.
This post originally appeared on Capturing-Joy on 1/28/15.