This post is sponsored by Tiny Prints.
I'm really excited to share my Gallery Wall today! When we finished our room above our garage, I knew I wanted to create a personal family Gallery Wall in that room. I love all the simple touches that make it really personal.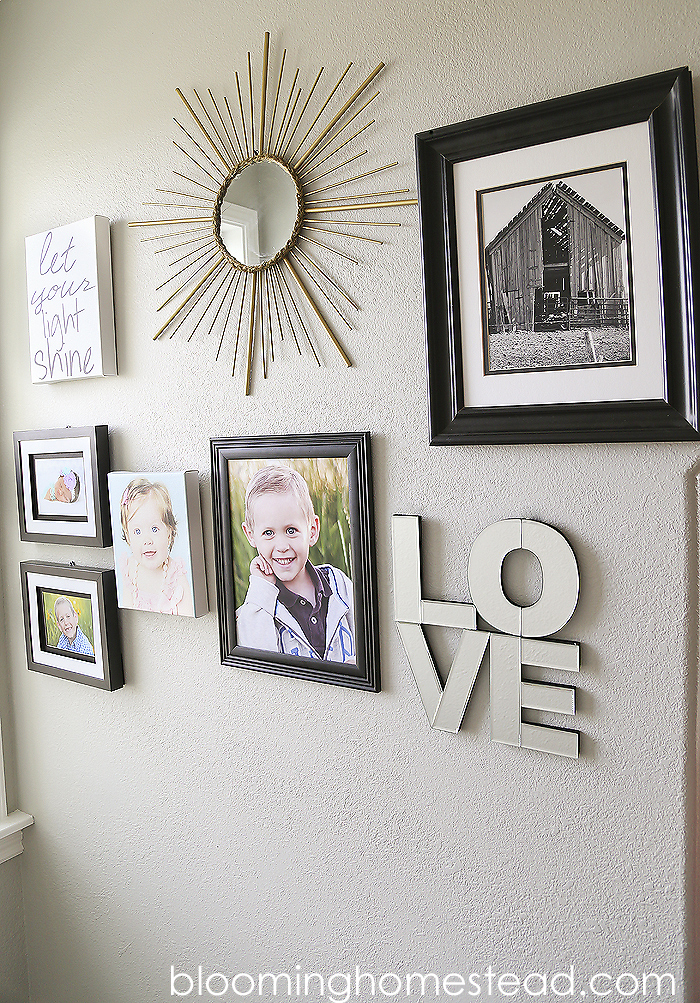 I framed a picture of the old barn at our ranch that we had to tear down several years ago. It really reminds me of home. I also made a DIY Sunburst mirror that I'll be sharing the tutorial of that process soon. And of course I had to add in a few pictures of my sweet kiddos. Tiny Prints sent me a few canvas's that were perfect touch to finish off my Gallery Wall.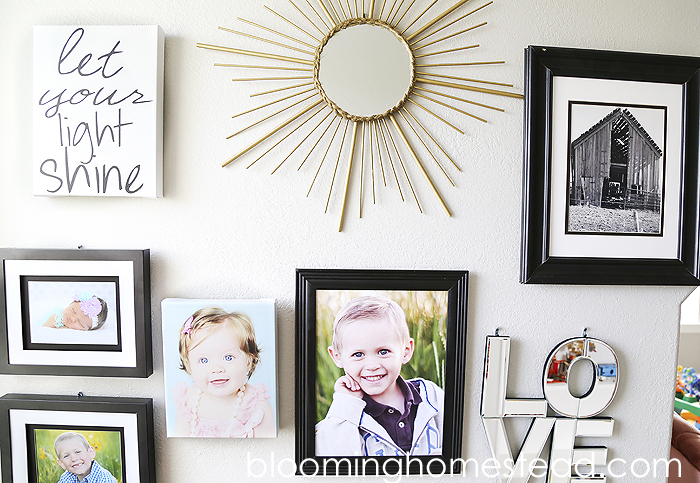 I love adding in inspirational quotes in my home decor as you can see from some of my previous projects: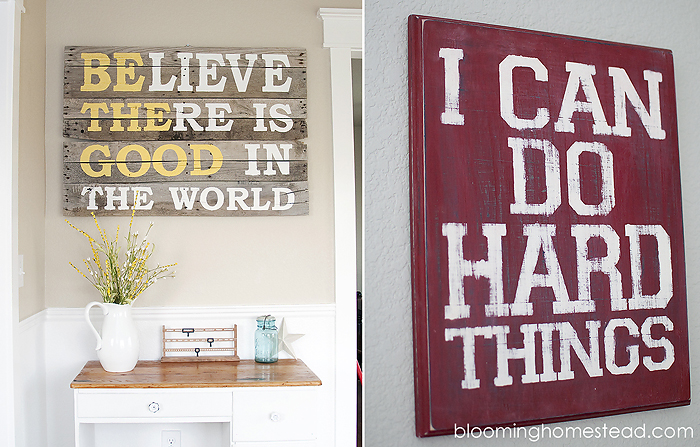 DIY Pallet Wood Sign<><><><><><><><>DIY Distressed Sign

I loved this quote "Let your light shine" and knew I wanted to incorporate it. I thought a canvas would look awesome. Did you know Tiny Prints has fantastic photo gifts including custom canvas, metal, and mounted prints? I was impressed with the quality and really pleased with how my custom canvas art turned out! If you love this canvas as much as I do, I'm sharing the file here and you can order your own!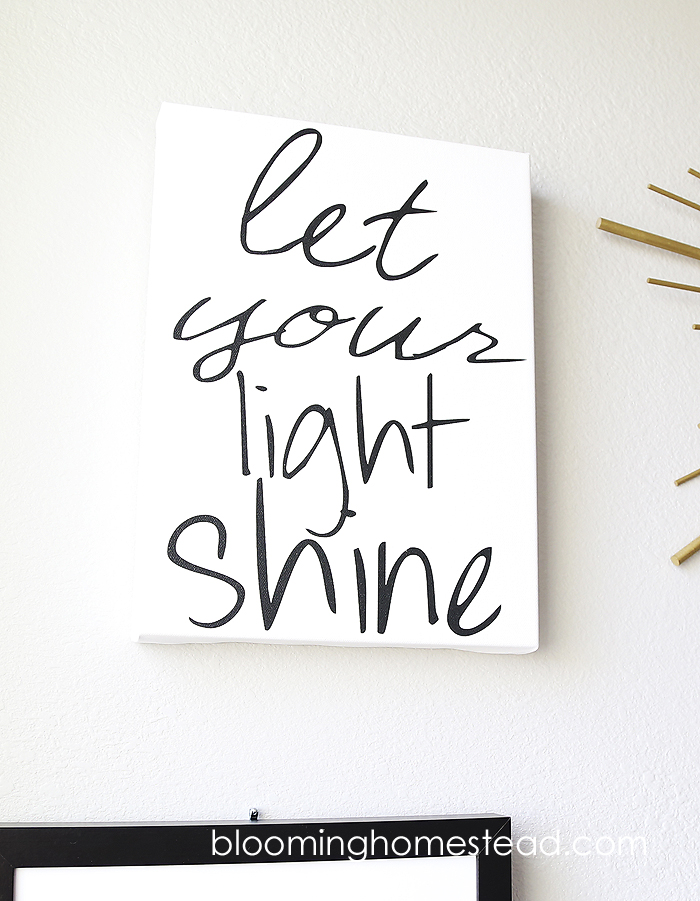 The key to a beautiful gallery wall is in the details.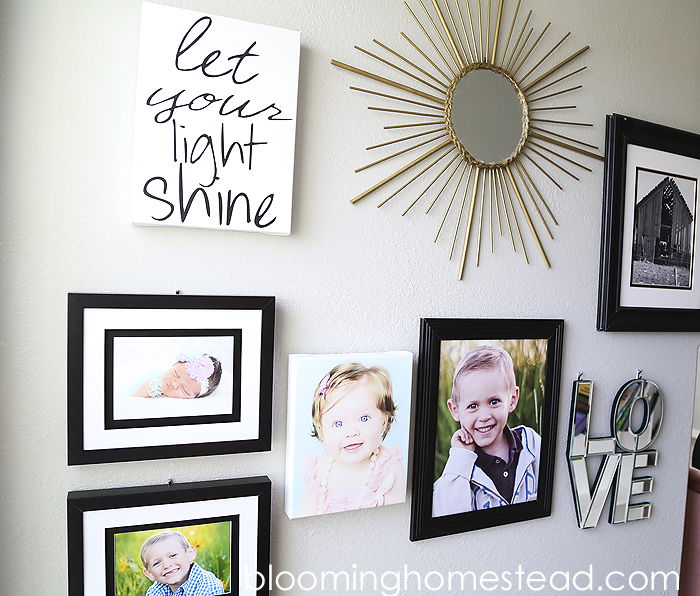 My second canvas is of my little girl. It's just so sweet. 🙂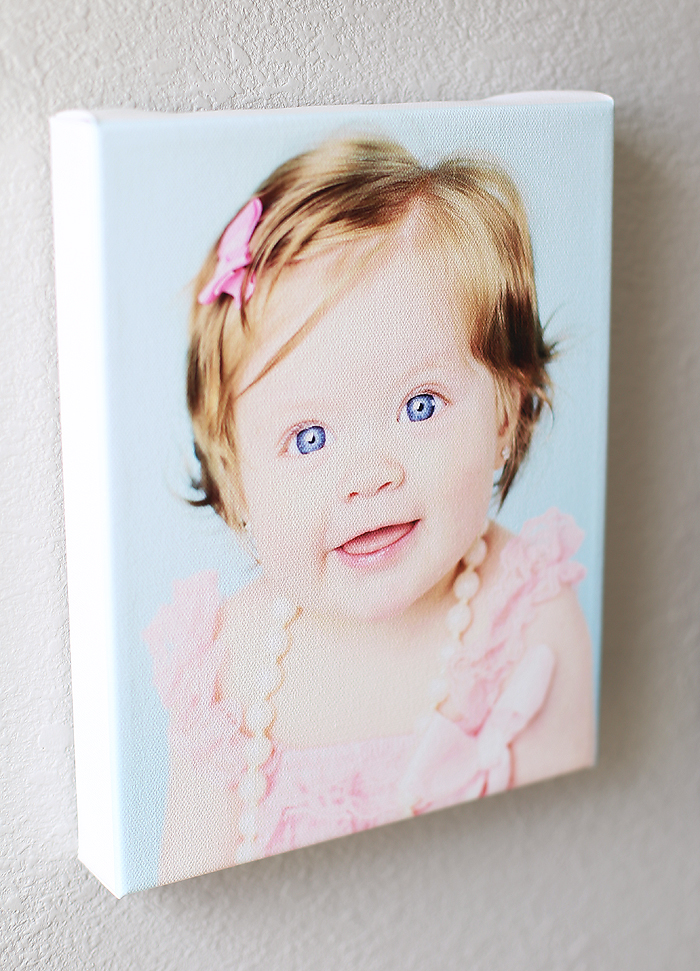 We are pretty happy with how our little gallery wall turned out. Do you have a fun gallery wall? I'd love to see it.