I've said it before but there is just something about this time of year that I just love. So cozy and crisp preparing for the holidays ahead. It's just such a comforting time of year. As I mentioned earlier this week, I've started putting up some of my fall decorations and I would love to share them with you! This year I am doing a neutral fall mantle. I try to keep things fairly simple and I don't switch up too much each year. I am bound and determined not to have too many excess decorations around (ha ha right!). I do catch myself adding a few decorations to my stash each year but for the most part I love the challenge of reusing what I have and cherish. Sometimes putting a new spin on old decor makes it feel brand new…or maybe just letting it take a year off does the trick too. 🙂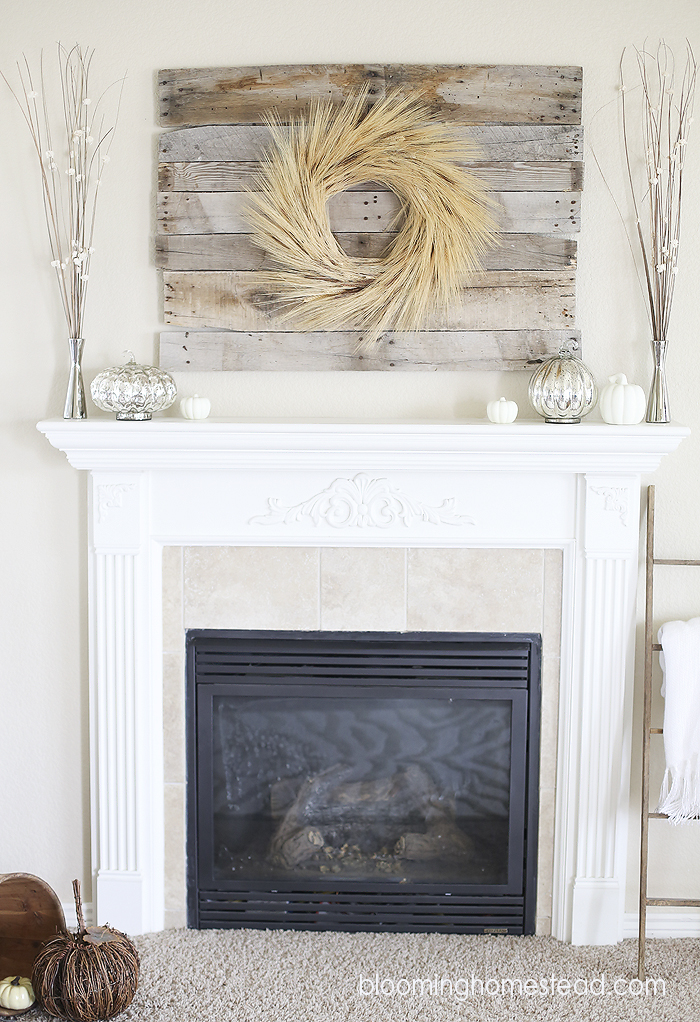 I have an affinity for mercury glass so when I spotted these pumpkins in TJ Maxx I knew I had to have them.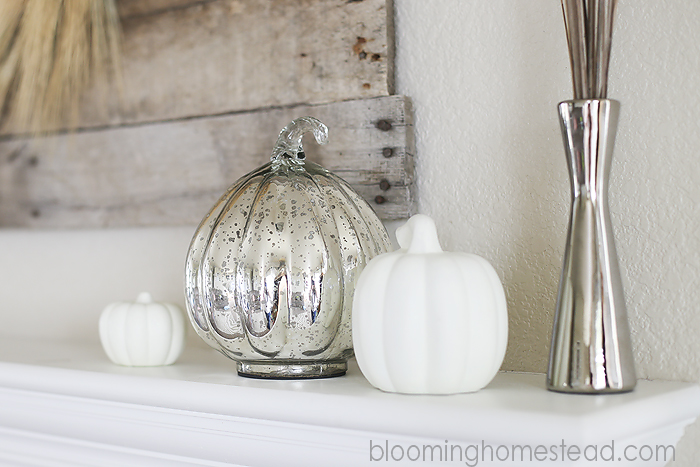 I love mixing metals with natural elements. The best of both worlds!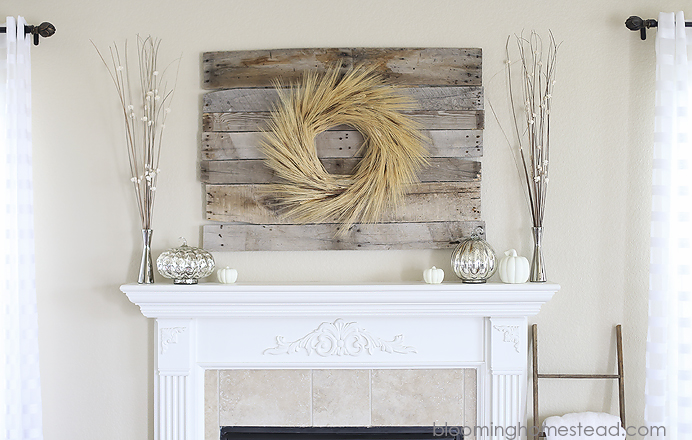 I shared this DIY Wheat Wreath tutorial the other day, you can check it out here.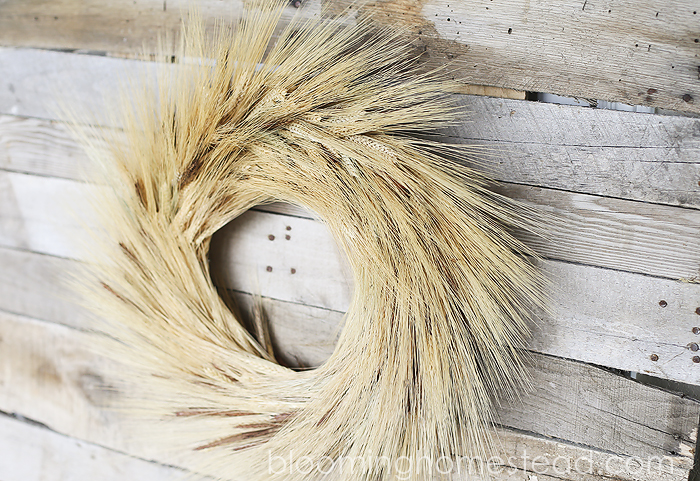 I made a simple pallet wall mount for my wreath by nailing pieces of pallet wood together. It made the perfect natural backdrop for my wreath. The twiggy flowers that I placed on each side of my pallet board are from the natural twig section in Hobby Lobby.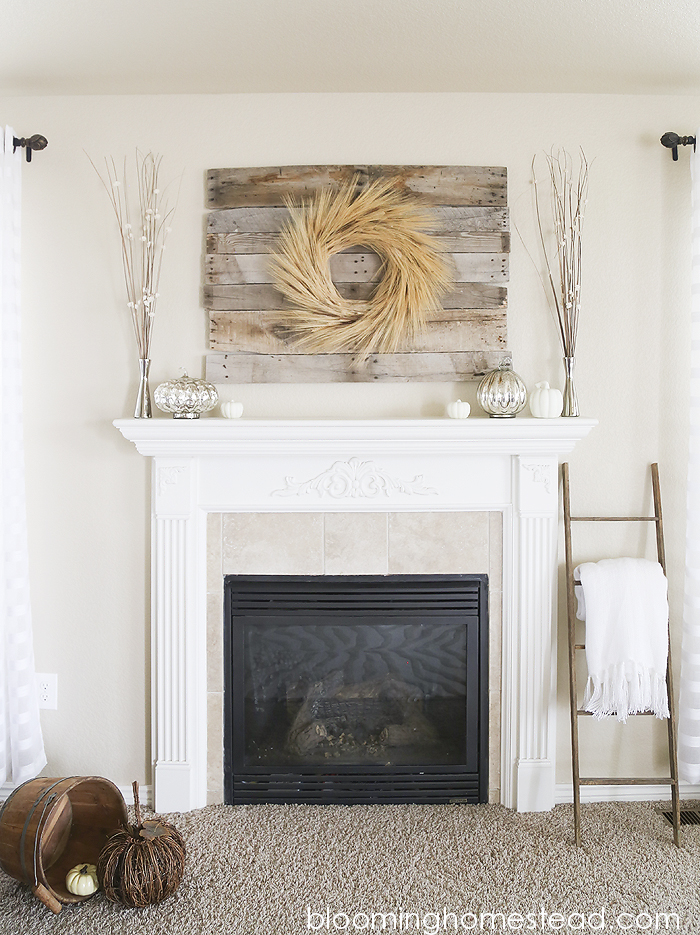 Here are a few more details such as these rustic pumpkins and a ladder.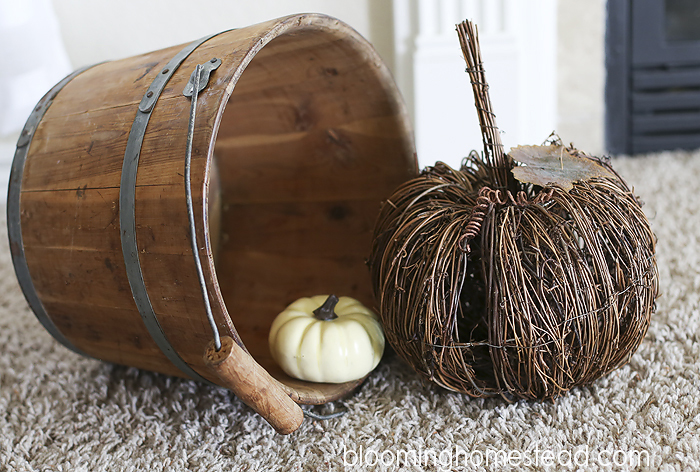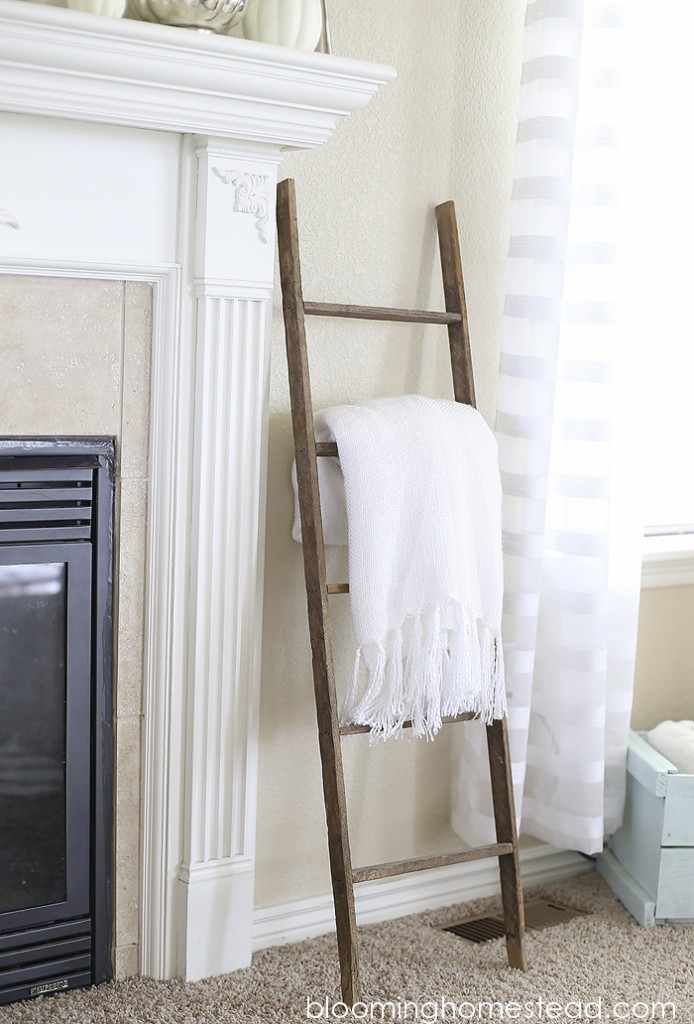 I've got a bit more fall decorating to do and I cannot wait to share it with you! Have you decorated for fall yet?
In case you are looking for more ideas, you can find my Fall Decor pinterest board packed with lovely mantles and fall vignettes.
I link up to these parties here.