The weather is turning crisp and it gets me all excited for fall! Too bad here in Wyoming the fall will be quite short and we will be ushering in a windy winter in no time, but for now I am going to decorate for fall, eat delicious pumpkin recipes, and light my cinnamon candles! Today I am sharing this lovely DIY Fall Wreath. I love fall wreaths and I love wheat! I've been on the lookout for a lovely Wheat Fall Wreath and haven't been able to find exactly what I wanted so I decided to make my own…and I'm going to share the process with you! It is very easy, but a bit time consuming. I even created a video tutorial to help make the process easier! I'll link it at the bottom of the post.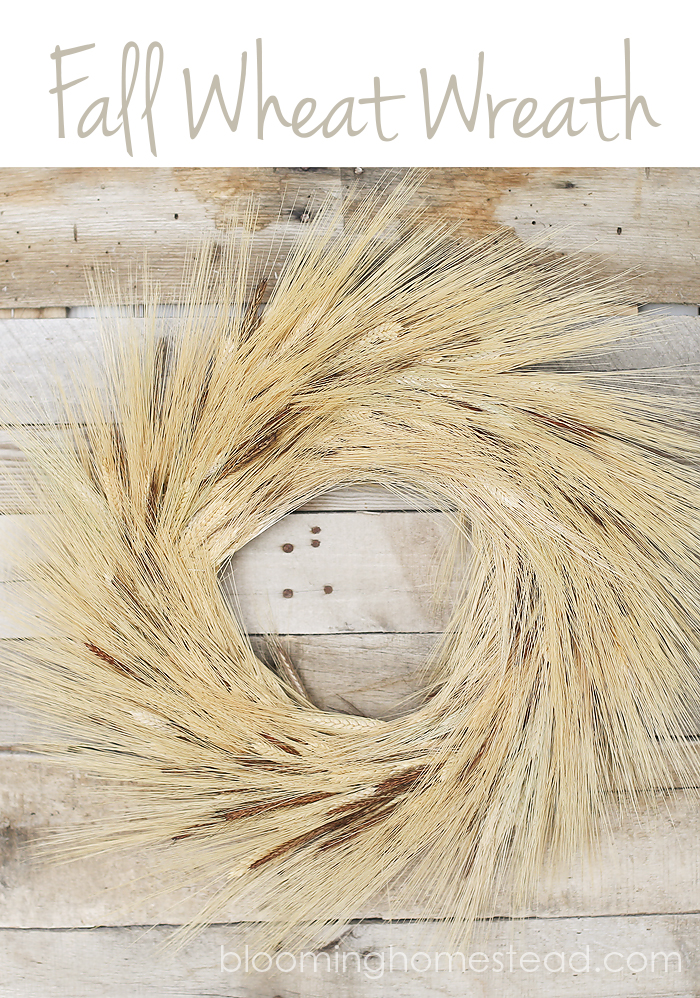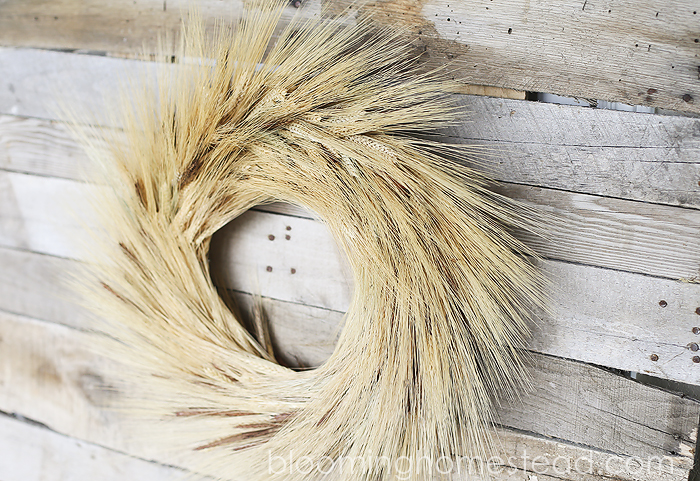 Here are the supplies you'll need:
foam wreath form
floral pins
scissors
dried wheat stocks from craft store. (I used 6 bundles: 2 dark, 4 light)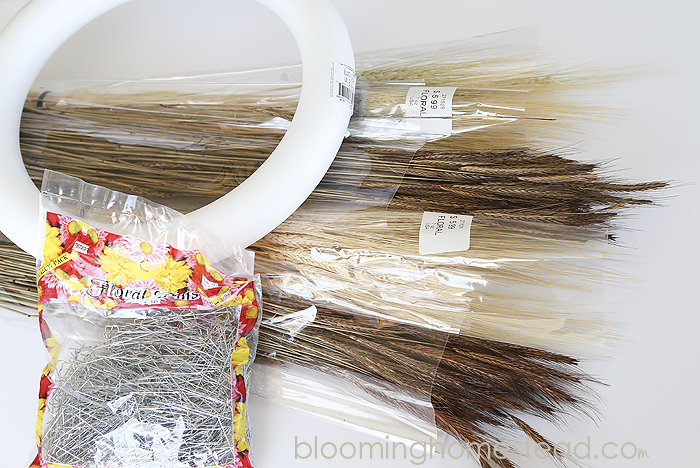 First up you might want to lay out something for your workspace because trimming down and working with this wheat can be a bit messy. Next you'll open up your wheat bundles and trim them down. You'll want to leave a little bit of stem for them to attach to otherwise they won't stay in the pins as well.Once they are trimmed and ready you'll start adding them with the floral pins into the foam wreath form. I used at least 3 per pin so that they would stay in better.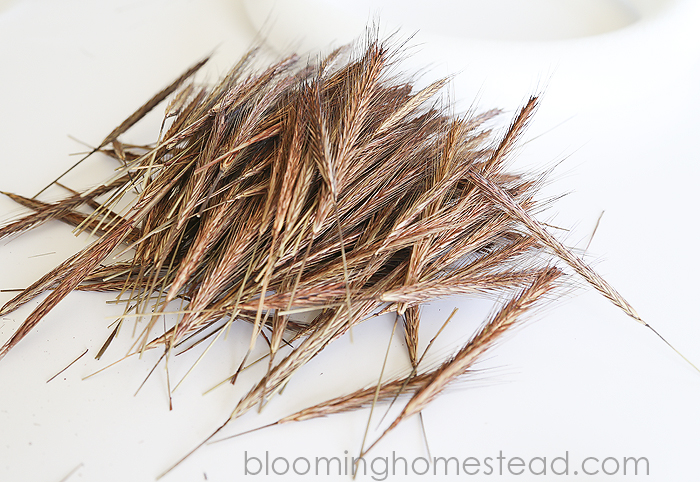 Start layering in wheat and pinning it wherever you have gaps that need covered. You'll be adding in wheat until you wrap it all the way around to the other side.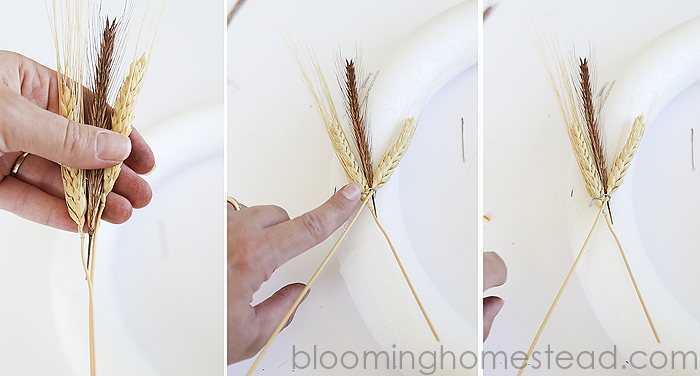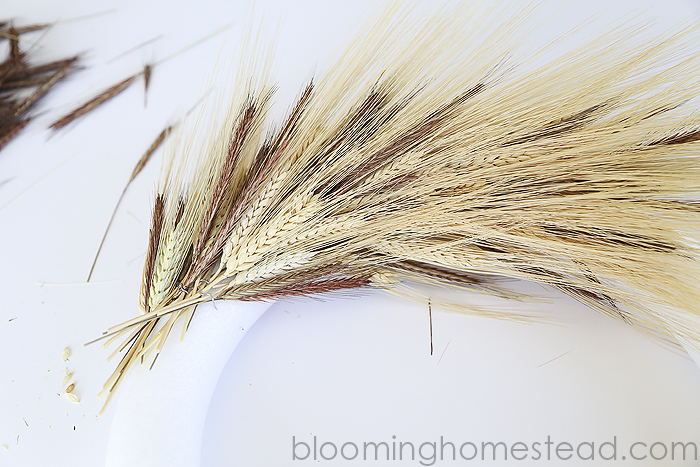 Once you get to the end it gets a bit tricky to get the wheat placed under the wheat that was already pinned down. This takes a little patience but the end result is a seamless wheat wreath that is just lovely!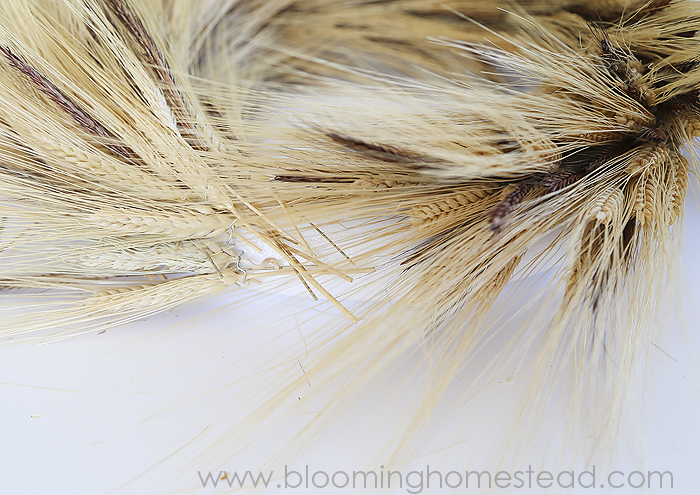 I flipped it over and pinned on a little tie to the back to hang it up and there you have it!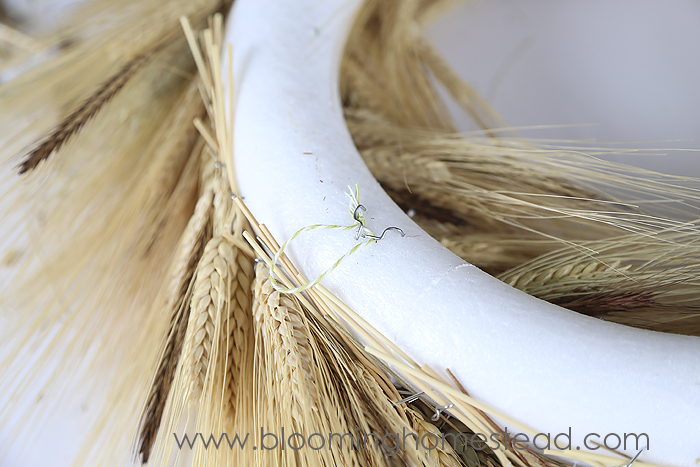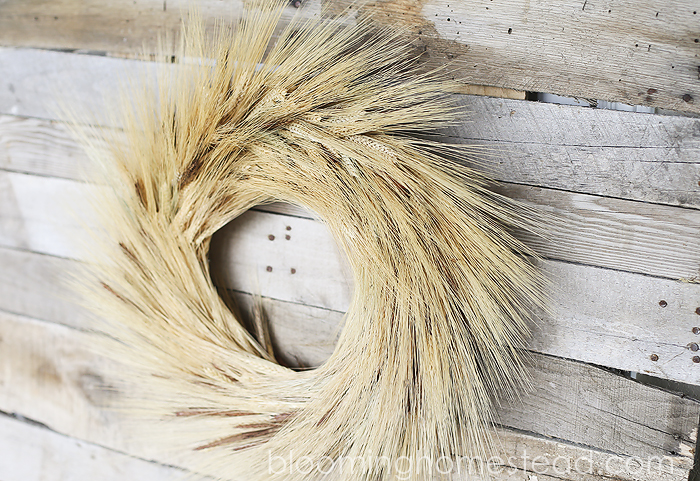 For more details instructions check out my video tutorial on my youtube channel.
I had this wreath envisioned for a while now and I just love how it turned out! Sometimes my big ideas don't end up as I want but I am pleased to say this one met my expectations and more. I'll be sharing my fall decor later this week. 🙂
I link up to these parties {here.}