The end of October is upon us and the holiday season is right around the corner. I love this time of year so much and I especially love decorating my home for each season/holiday. These Metallic Painted Pinecones are so simple and beautiful and they make a great addition to any fall/winter home decor. If you're looking to take things up a notch, or just add in some natural elements to your home decor than these might be just what you need.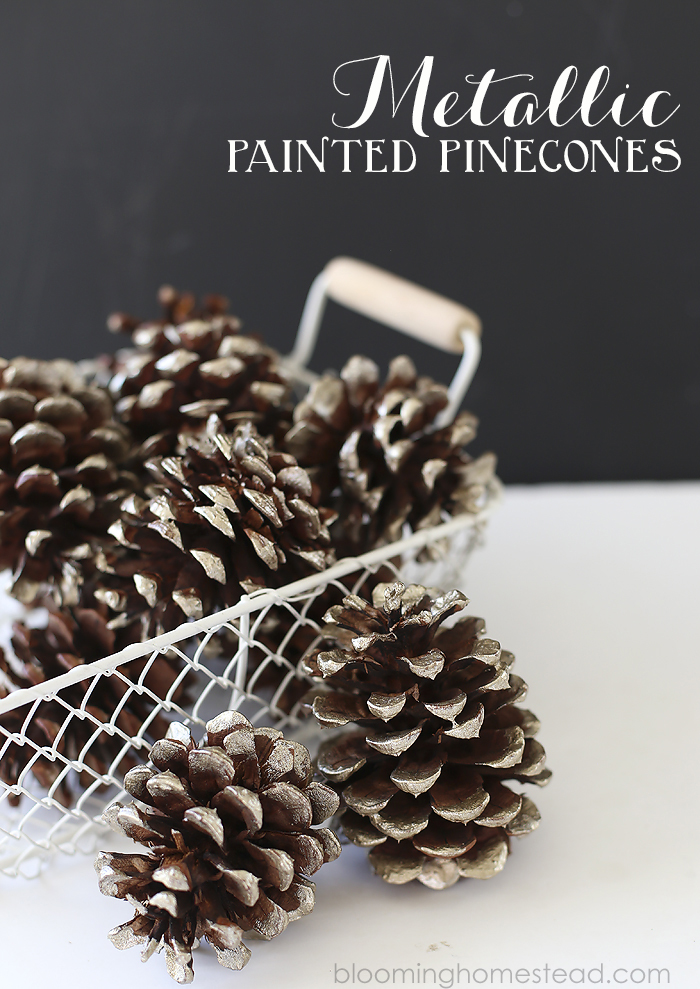 Here are the supplies to make your own:
Pinecones (I bought a huge bag of large ones at the grocery store which was cheaper than the craft store!)
Metallic Paint (I used light gold)
Sponge brush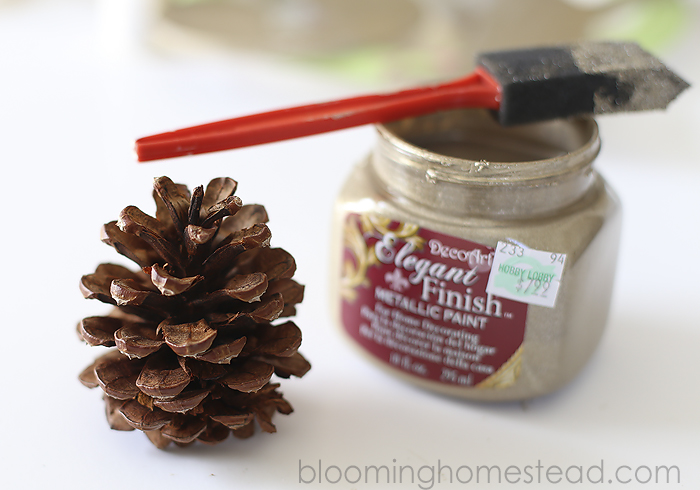 Gently dip your brush in the paint and shake off excess. Lightly paint exterior tips of pinecones. Set aside to dry and thats it!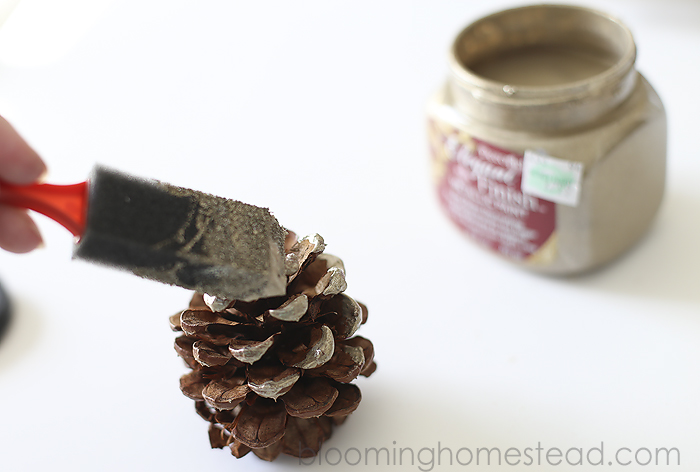 Beautiful painted pinecones that can be used in so many ways. I made a pinecone garland, pinecone ornaments, and a pinecone wreath using these and I love the look. They add a touch of rustic to my home decor without being too country. These might be my favorite decorations right now, you'll definitely be seeing a lot of these. 🙂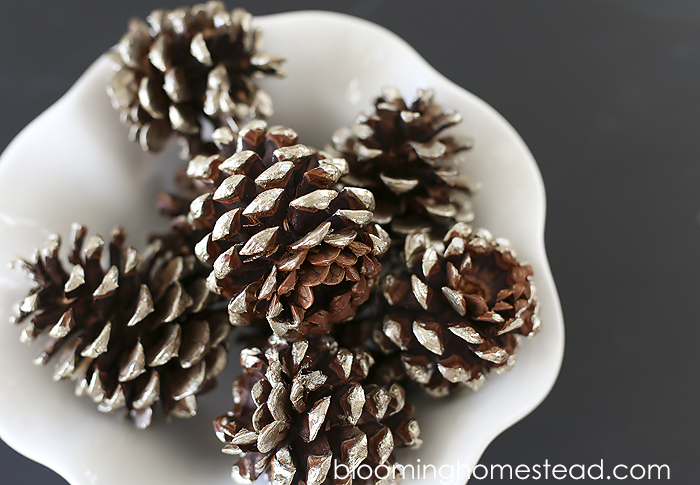 Do you decorate with pinecones? What is your favorite way to use them?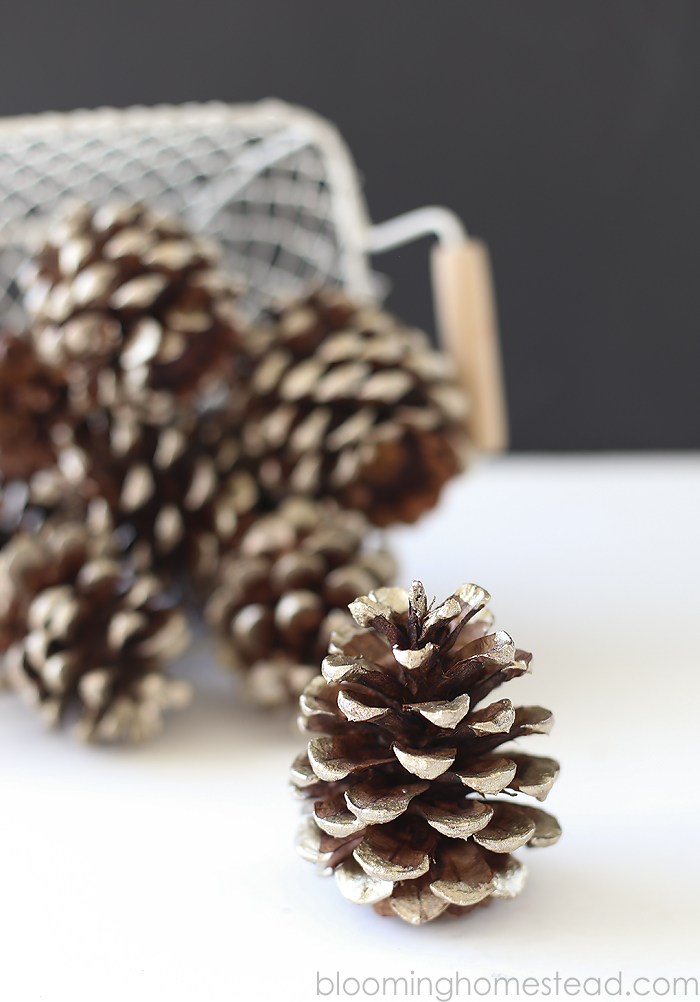 You might be interested in these other fall/winter ideas:
Fall Mantle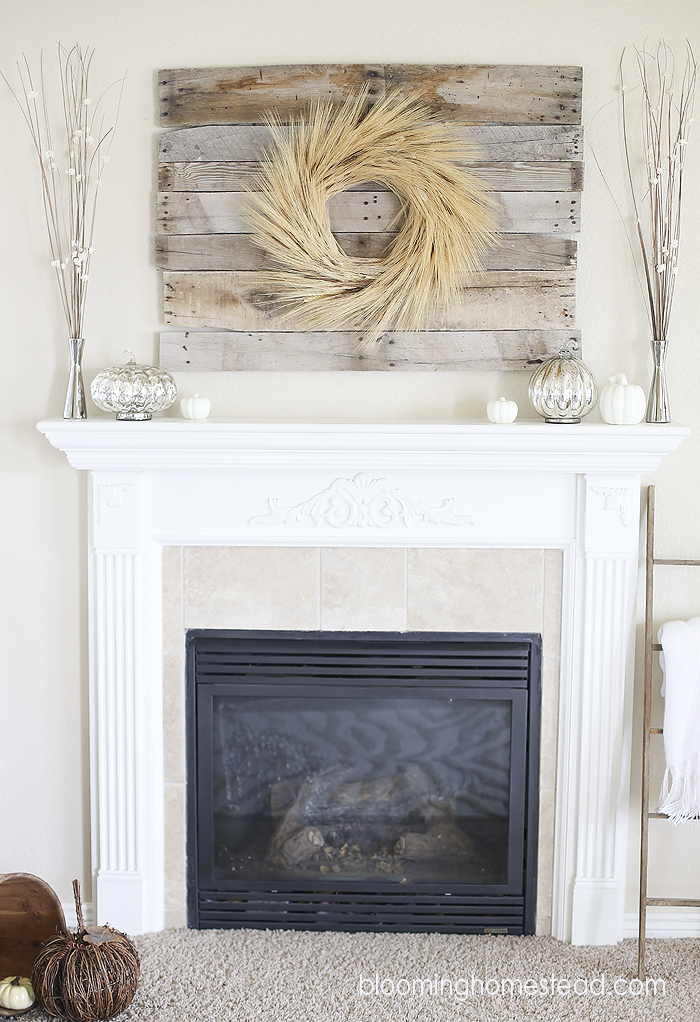 Thankful Art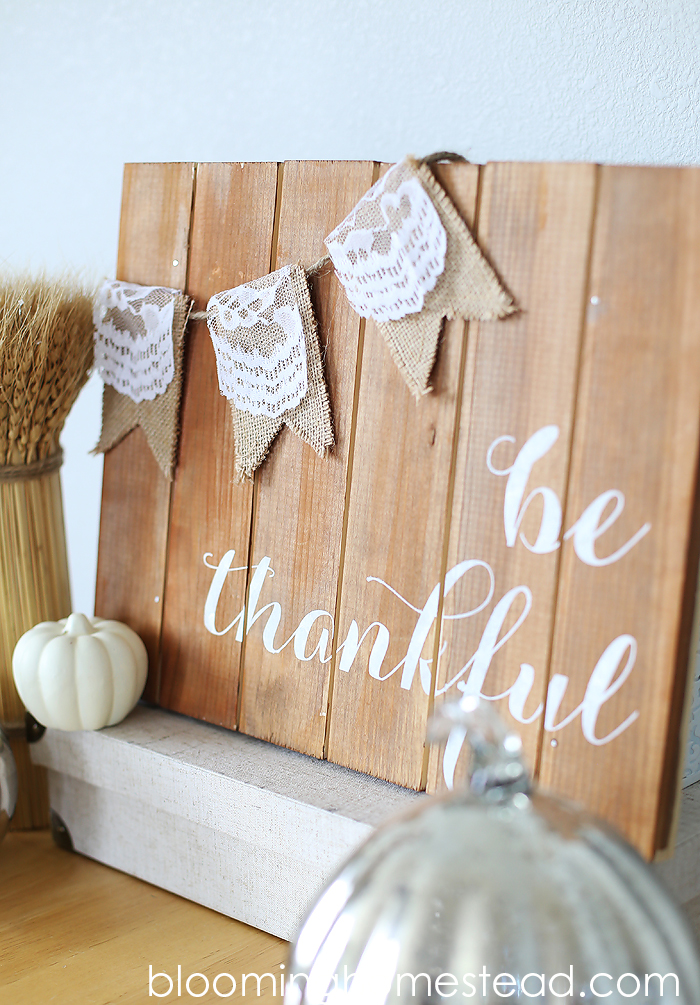 I link up to these parties here.