Today I am sharing one of our favorite family recipes, Potato Boats. Everyone loves these little bits of goodness, plus they are easy to make ahead and throw in the oven to heat up on those busy nights.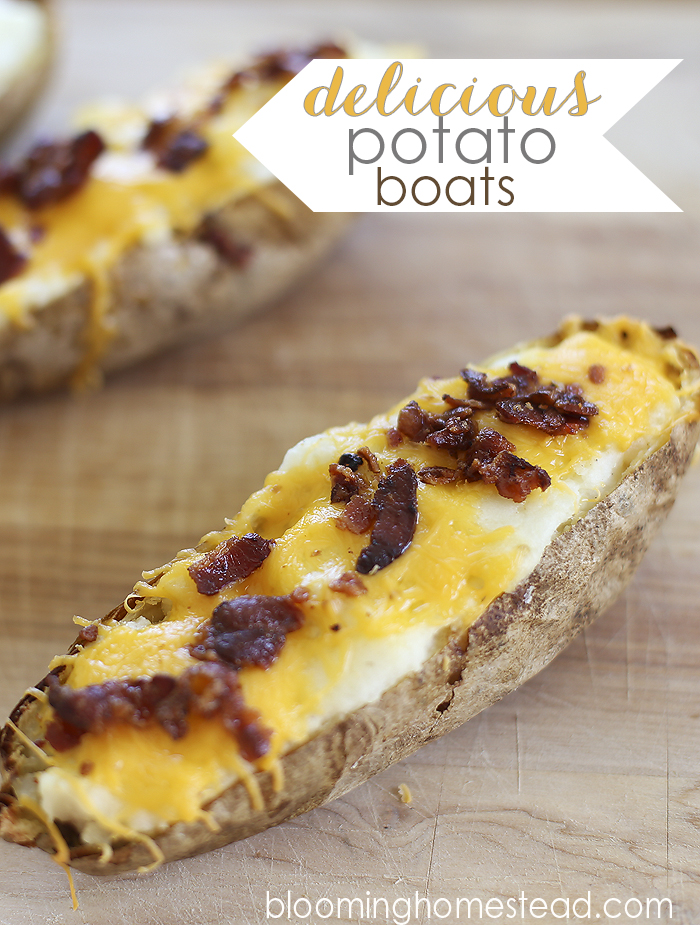 Here are the ingredients you'll need to make these delicious Potato Boats (serving 4):
4 Large Russet Potatoes
3 Tbsp butter
1 Tbsp salt
1/2 tbsp pepper
3-5 Tbsp milk for desired consistency
4 strips bacon, cooked and chopped
1/2 lb lean ground beef crumbles browned
1 cup grated cheddar cheese
To start you'll want to prepare russet potatoes for baking. Bake them as usual and when they are fully cooked remove from oven, cut in half, and scoop out the interior potato.



Try and be gentle with the outer potato skin shells so they do not break. You'll add butter, salt & pepper, and a little milk and mix them up into a mashed potato flavor and consistency.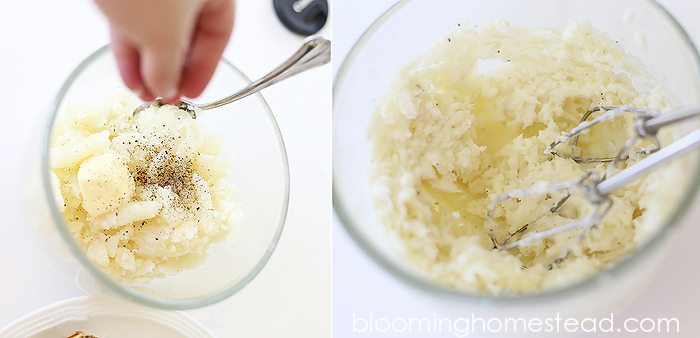 Now, you'll start layering your potato boats.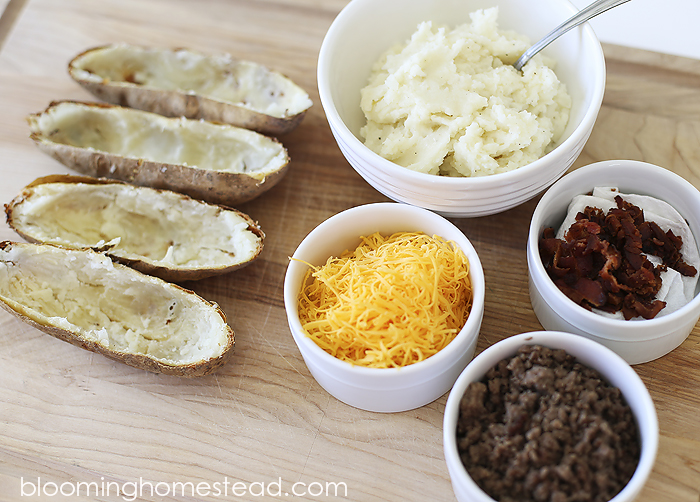 Start filling the bottom of the potato skins with the cooked ground beef crumbles. Next layer a generous scoop of mashed potatoes. Finish off with grated cheese and chopped bacon. Place them on baking sheet and gently cover with tinfoil. Keep them in the fridge until your ready to eat. Bake for 30 minutes or until they are heated thoroughly and the cheese is melted. Then enjoy!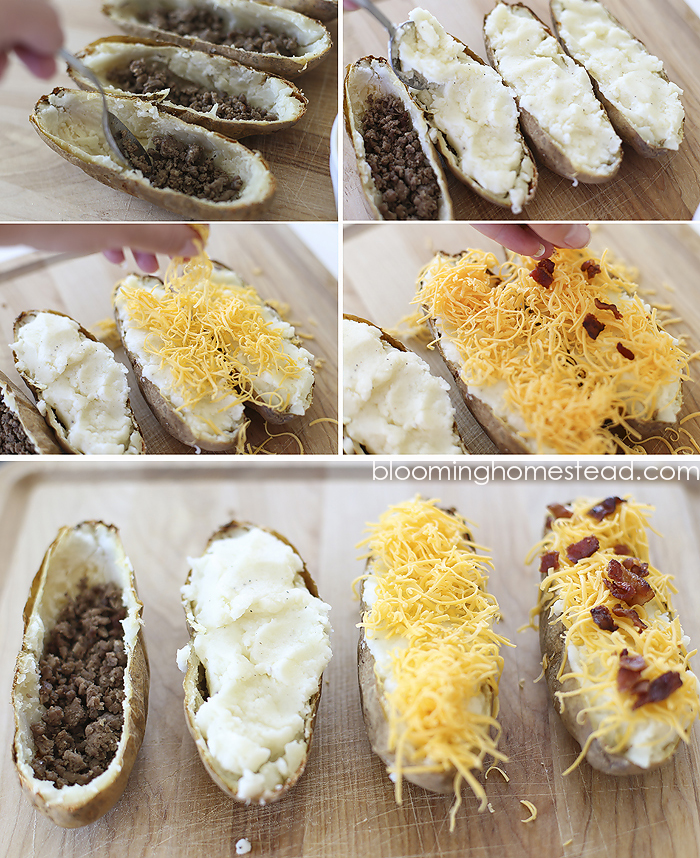 That's my kind of dinner. Easy and delicious. 🙂 I've joined with 50 other fabulous bloggers to share a collection of easy weeknight meals that will help you on those busy nights. Who doesn't love more great ideas for dinner? Thanks to Sarah over at Becoming Martha for putting this together.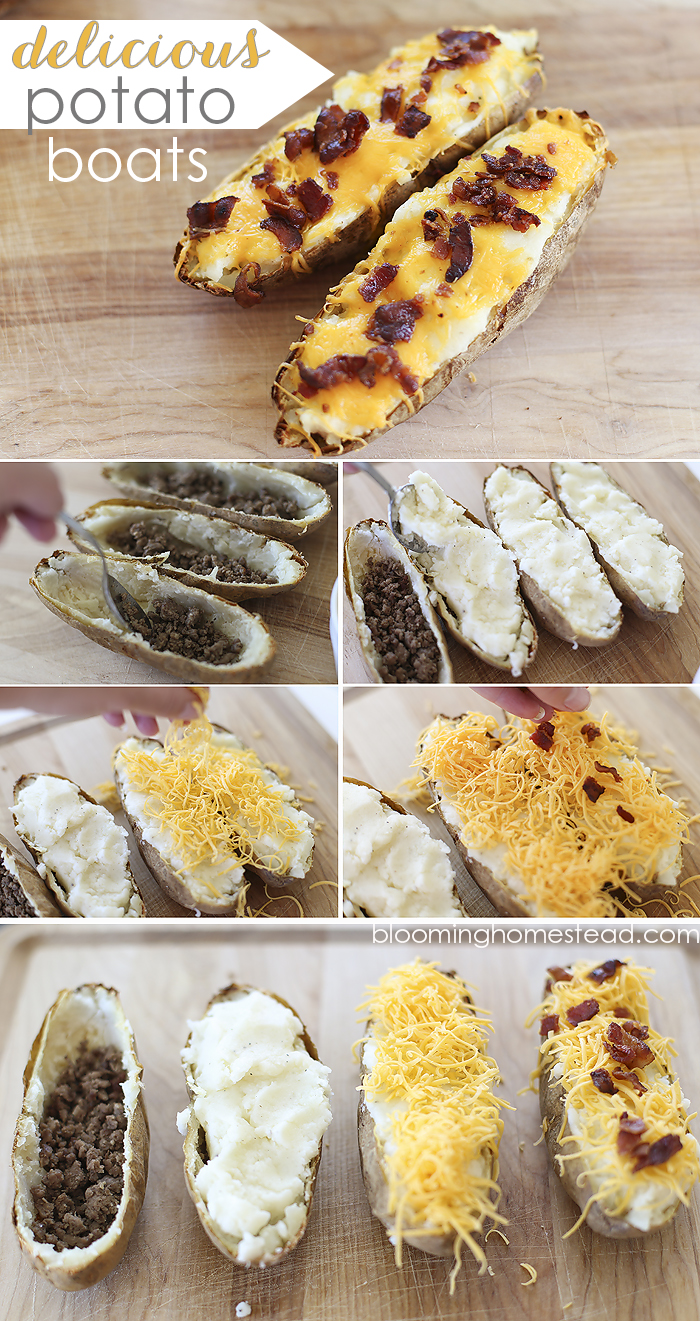 I link to these parties here.