This post is brought to you by ConsumerCrafts.com.
Can I just tell you that this is one of my favorite crafting seasons? I love holidays crafts, especially making my own DIY holiday decorations. I'll usually get a lot of comments asking where I bought my supplies, etc and today I am spilling the beans! I am so excited to share one of my favorite places to find great prices and selection on craft supplies. As I've been saving my receipts on all my craft supplies this year its been crazy to realize how the cost of my favorite hobby can add up! So I've turned into a savvy craft shopper. 🙂 There is nothing like shopping for craft supplies from the comfort of my home and knowing I'll be able to find exactly what I am looking for! ConsumerCrafts.com website is easy to navigate and has lots of helpful tabs so you can easily find what you need.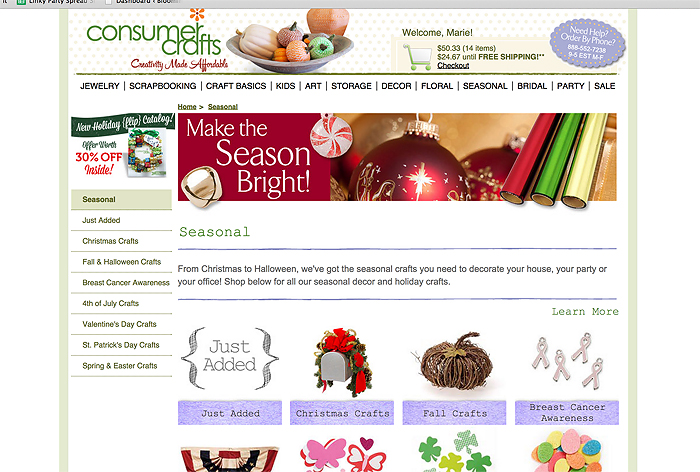 They offer everything from Jewelry supplies, wood crafts, paint supplies, crafting tools, craft storage, bridal, floral, seasonal, and more. Plus free shipping on orders over $75! I was particularly excited when I checked out the kids section…seriously fabulous kid crafts, board games, puzzles and more! I'm thinking this will make the perfect stocking stuffer for my son. It has his name written all over it.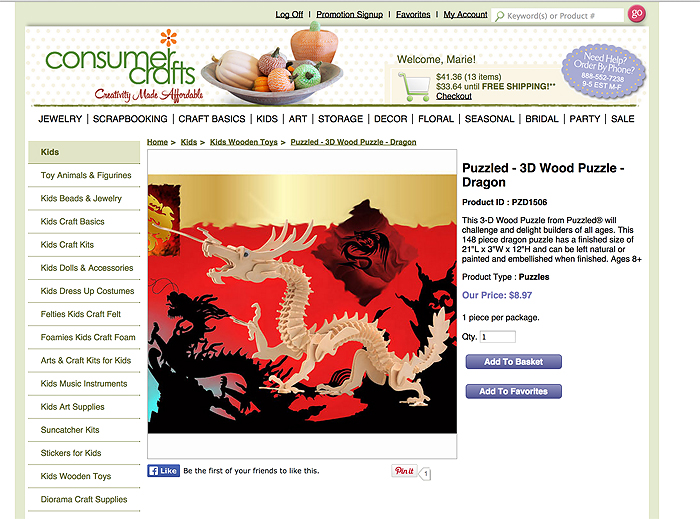 Here is a little snapshot of my cart while checking out. I love all the of the pearl accents that I use in my holiday decor and I knew I wanted to add some new fun additions. I logged onto the website and pretty soon my cart was full of everything I might need. Checkout was simple and easy and I am now eagerly awaiting my awesome supplies!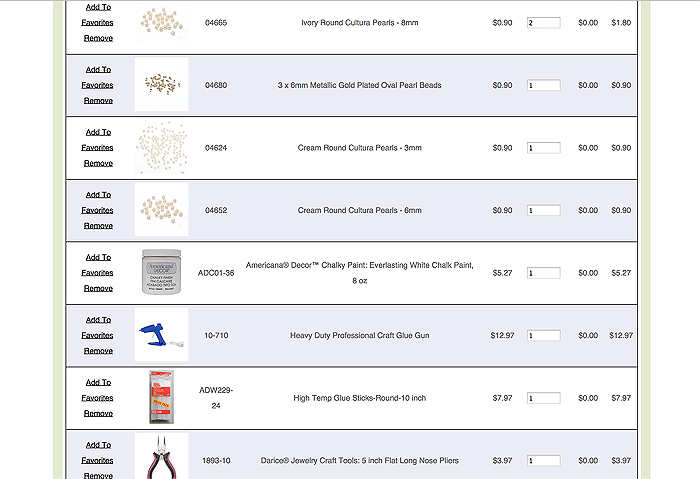 Stay tune for next week when I'll be debuting my pretty new Christmas Craft along with a tutorial and links to the supplies. I'm pretty excited…can you guess what I'll be making? ConsumerCrafts.com just put out their holiday catalog with lots of ideas and a coupon so be sure to check it out.