Today I'm excited to be sharing my Christmas Mantle. This was so fun to put together this year. The design was definitely a mixture of new diy accessories and a few of my good ole' favorites. I've had a white gold tree for many years now and I've enjoyed added a few accents to coordinate throughout the rest of my house. You'll find quite a collection of pearl accessories, metallics, and of course glitter!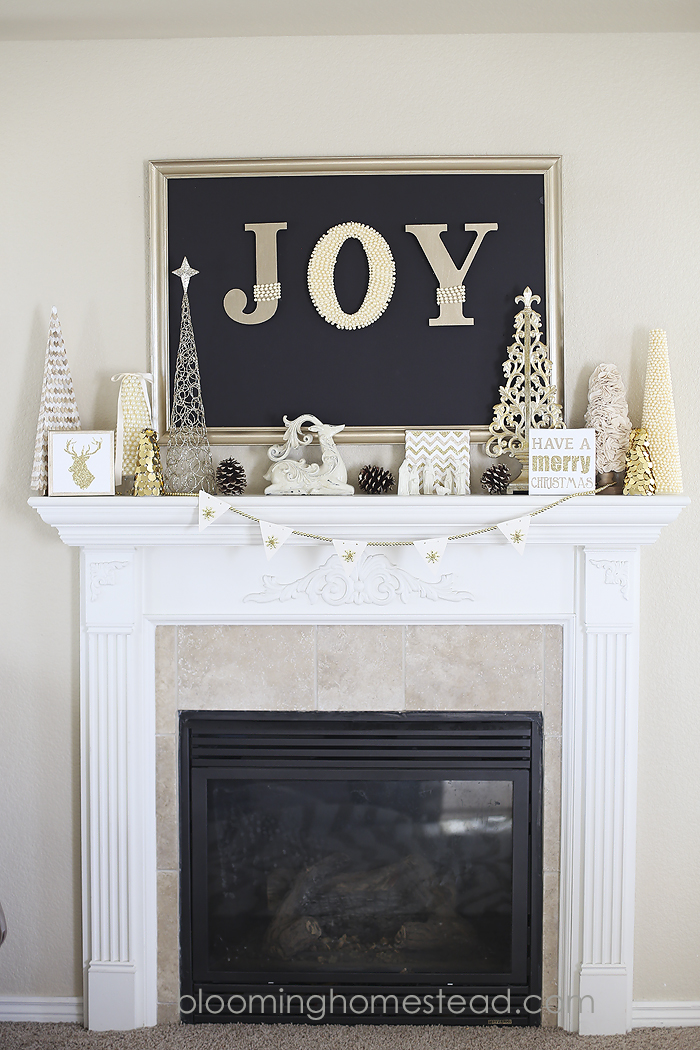 I have been on the hunt for a larger nativity for years and haven't been able to find the perfect one. I love this simple ceramic set my Mom gave me like 15 years ago. It's simple but captures the beauty of our Savior's birth- the whole reason for this season!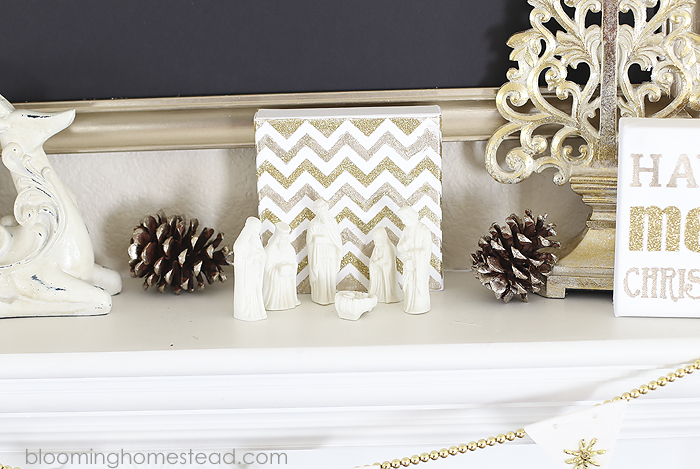 If you're interested in the other items on my mantle you'll find most of the DIY tutorials here: DIY JOY Letters, Metallic Painted Pinecones, DIY Beaded Tree, DIY Ruffle Trees, Beaded Snowflake Banner, Christmas Canvases. Tutorial coming soon for: DIY Sequin Trees. Two of the taller trees and the stag are from Hobby Lobby, the shell tree on the far left is from tj maxx.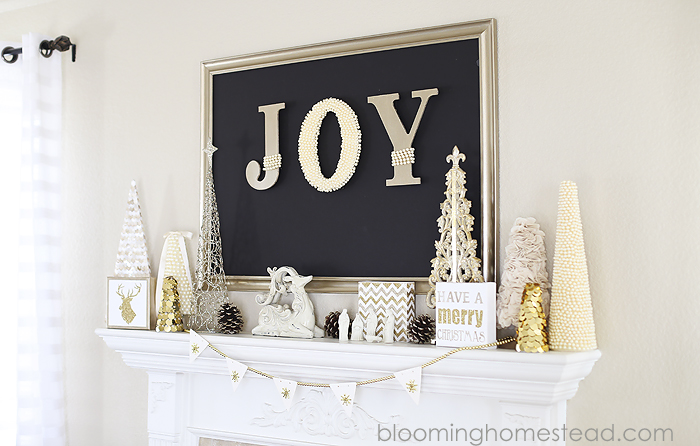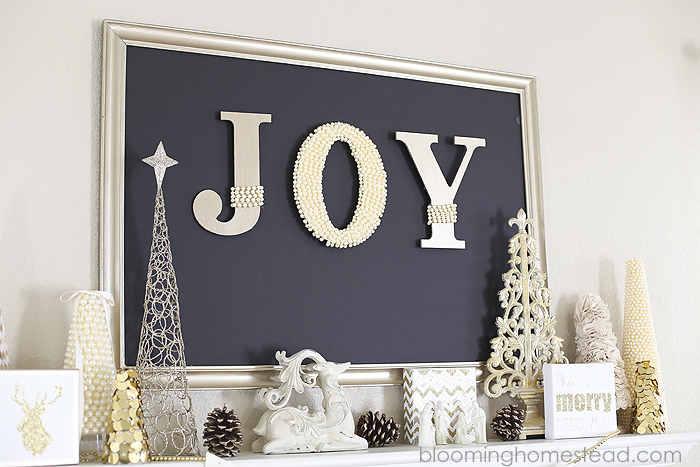 I upcycled this frame with a couple coats of my favorite white gold metallic paint. It offsets my faux chalkboard perfectly!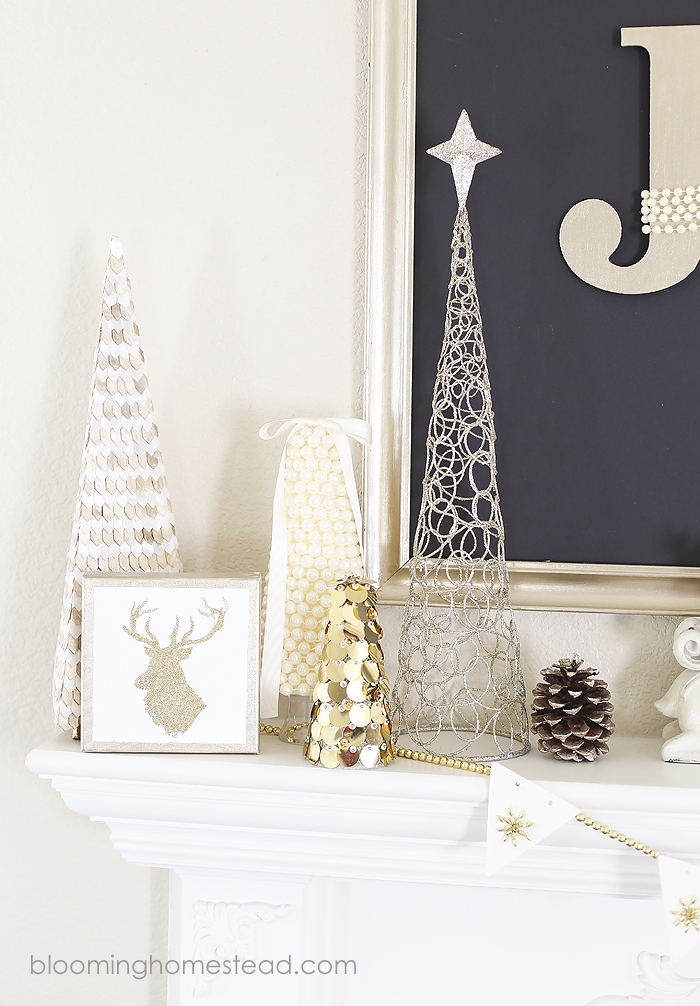 I adore all the pretty details. This year I've kept things pretty neutral with most of my holiday decor and Christmas is no exception.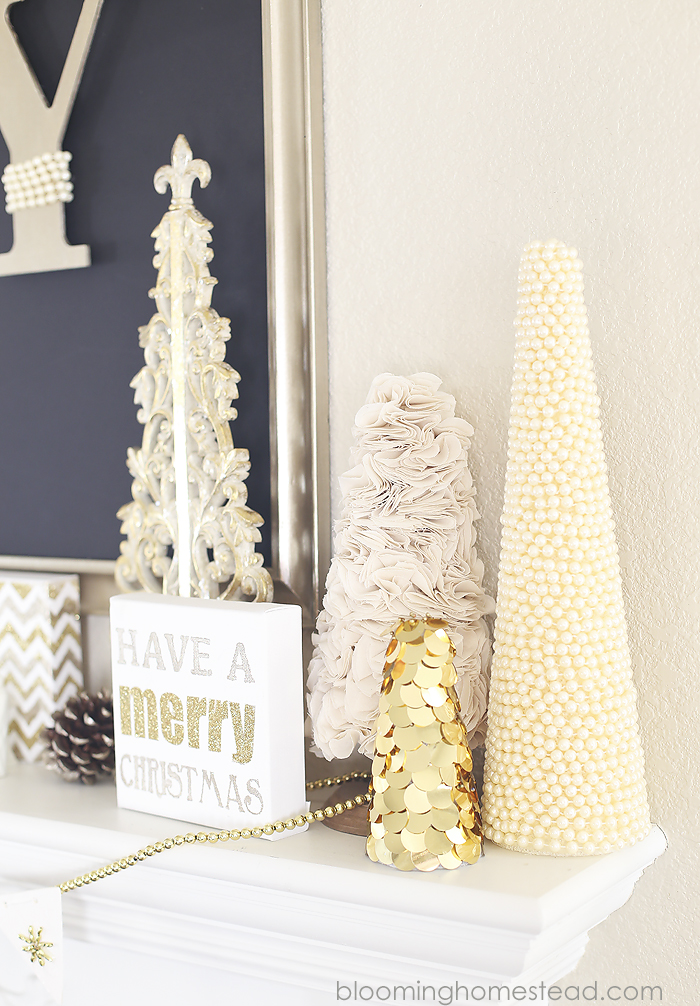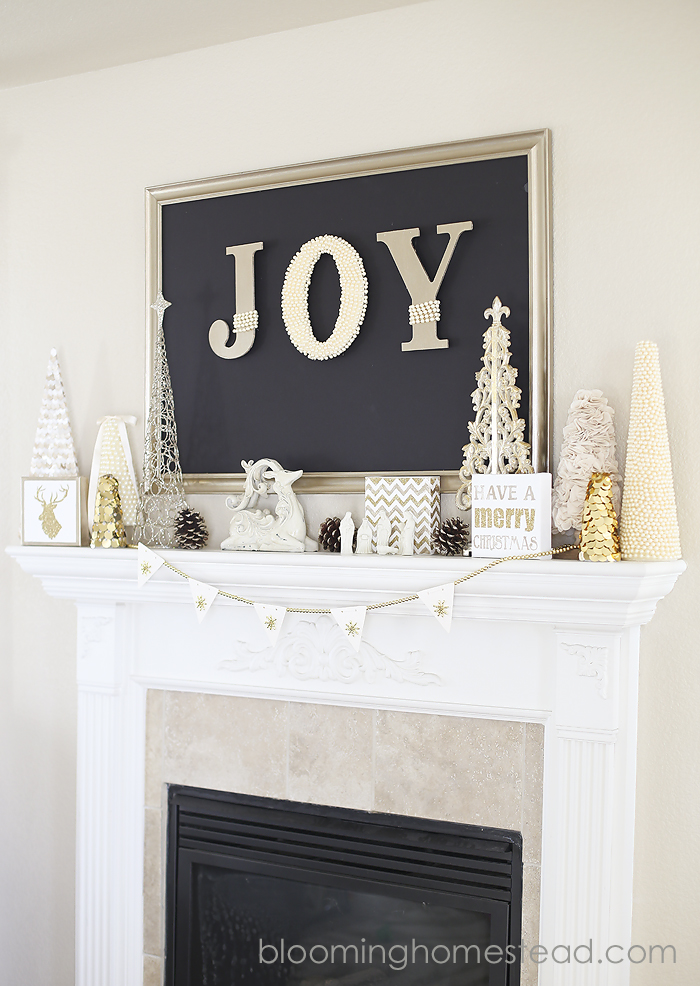 To continue with the Mantel theme, I joined with 14 top bloggers in the Christmas Mantel Blog Hop!
I hope take a minute to check out these beautiful Christmas Mantels: