Hello friends! I'm back to share this super easy and cute DIY Paper Heart Wreath with you today. Ever since I took down my holiday decorations my house has been pretty bare. Instead of decorating, I've spent most of my time organizing, cleaning, and decluttering. Althouth, sometimes with a 1 year old in the house the cleaning part feels like a losing battle. 🙂 I'm finally getting around to adding a few Valentine decorations and I forget how fun it is to add a pop of red color to my normally soft and neutral decor pallette.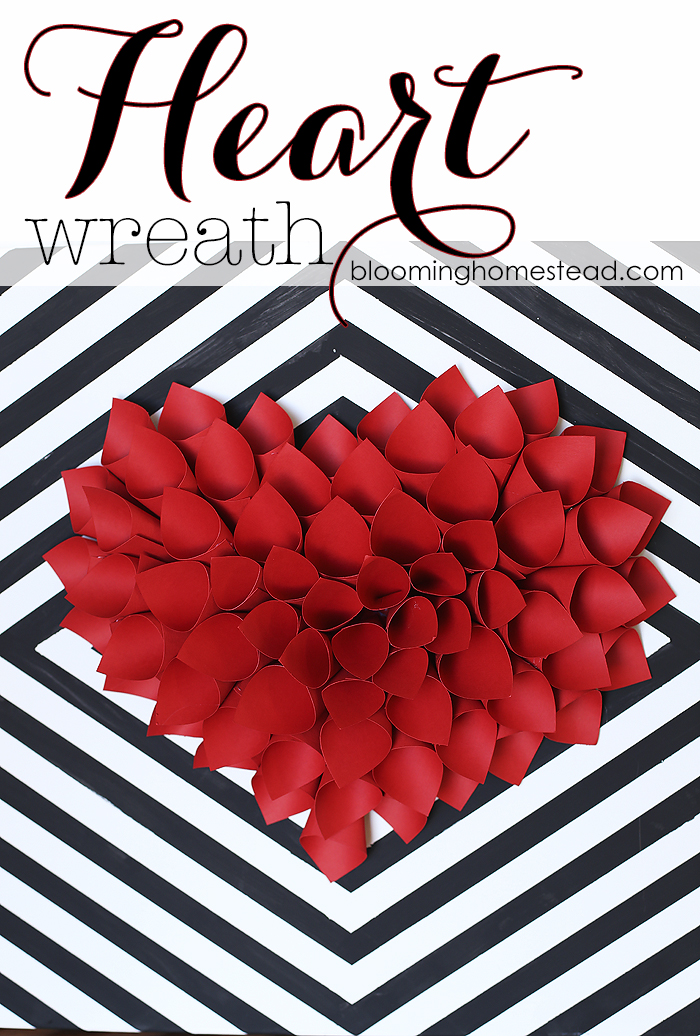 This is a perfect compliment to the other floral wreath I made, you can find the tutorial for that one here. (I've also got a tutorial for this diy black and white canvas, you can find that here.)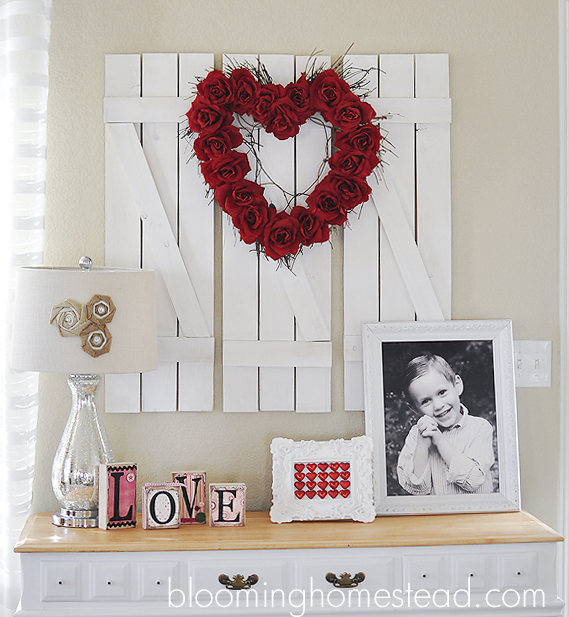 Here are the supplies I used to make this wreath:
Red Cardstock (I used about 7 12×12 sheets, cut these into 4×4″ sections for the outer paper cones, and 3×3″ sections for the inner smaller cones)
scissors or paper cutter
Cardboard cut into shape of heart (mine was about 16″ at its widest.)
hot glue gun
string to hang
First off you'll cut your heart out of cardboard. I just freehanded this with mine being about 16″ at its widest point.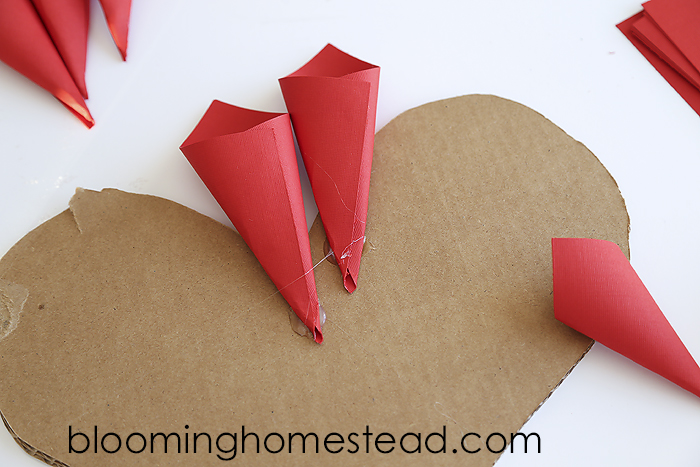 Next you'll cut your paper. I cut the sheets down to 4×4″ (I used about 47) and 3×3″ (I used about 14) squares to make the paper cones. I put together a video showing how to make the paper cones you can find that here.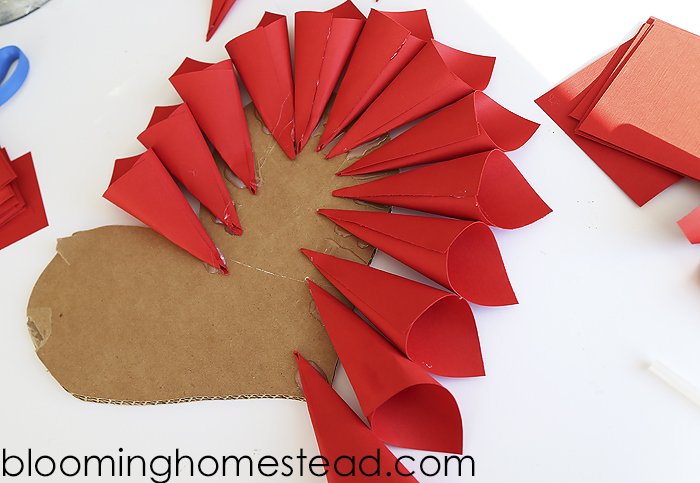 Now you'll start gluing on the paper cones, be sure to keep the heart shape when you place the cones.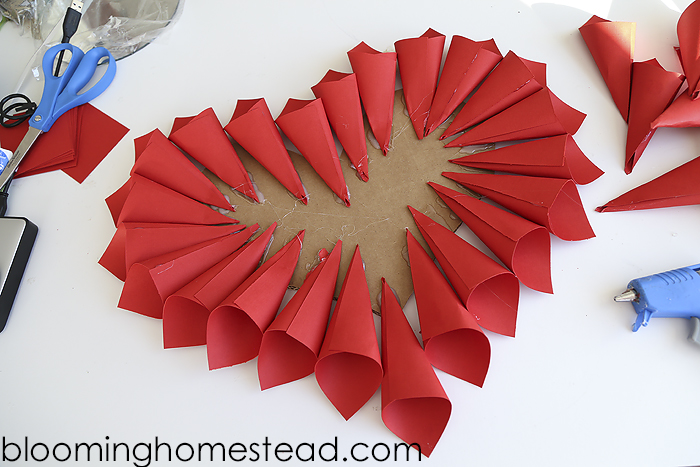 Finish up with the small cones in the center to fill.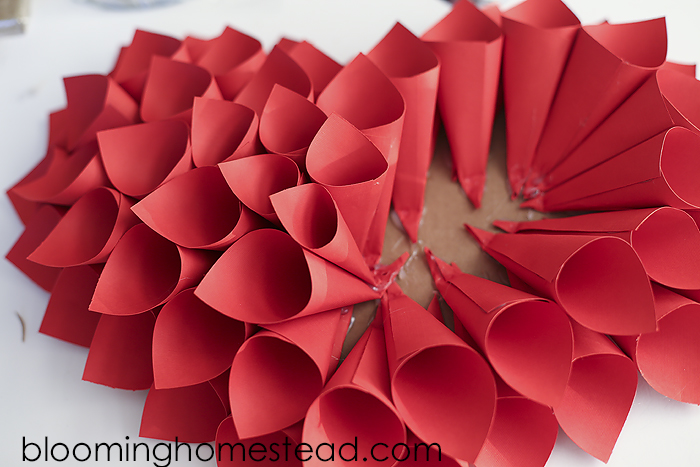 That's it!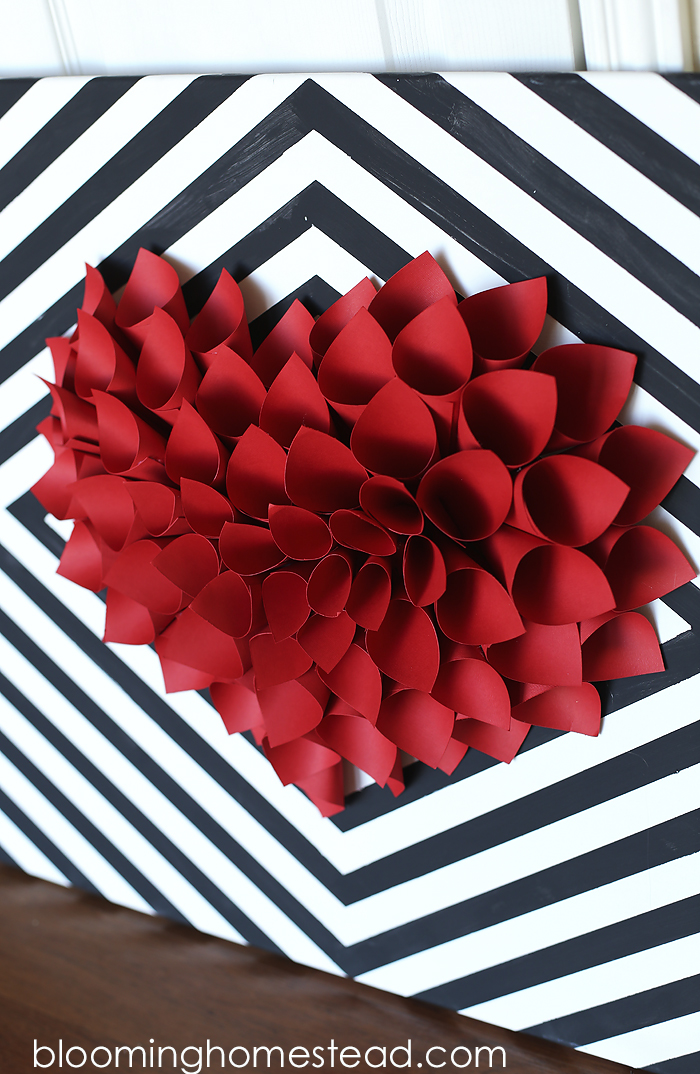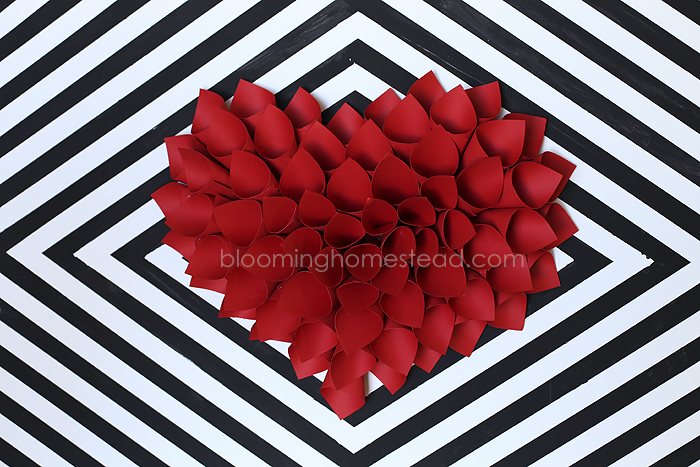 These wreaths are so fun and easy to make, check out these other versions: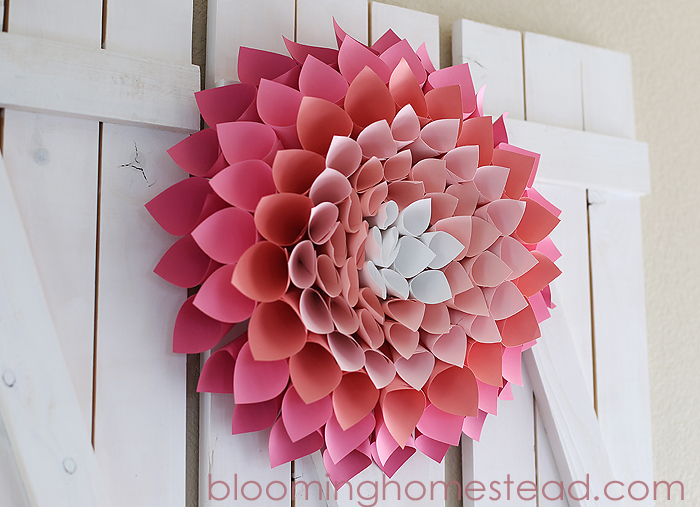 Spring Wreath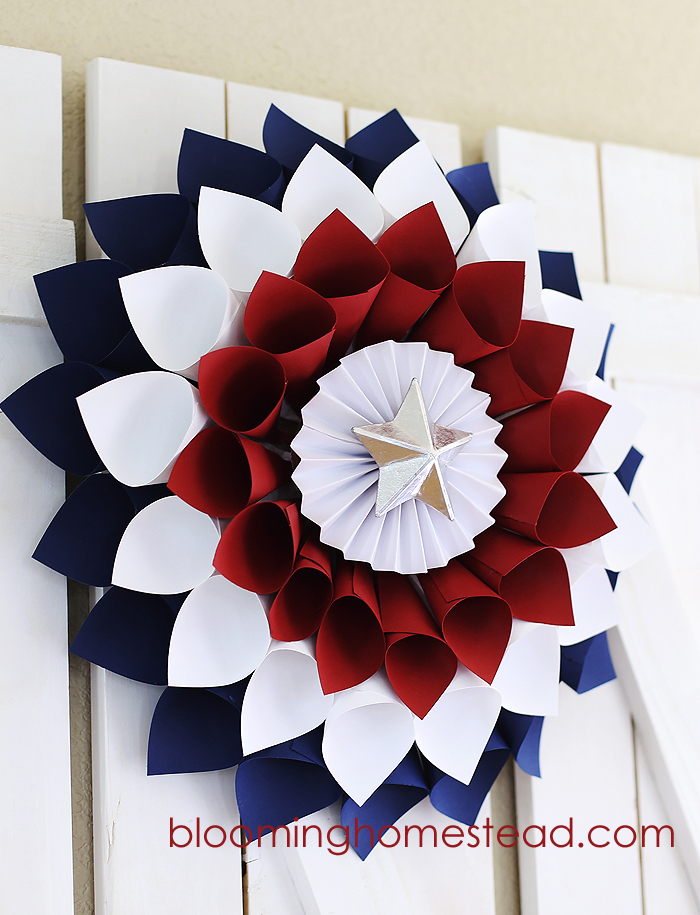 Patriotic Wreath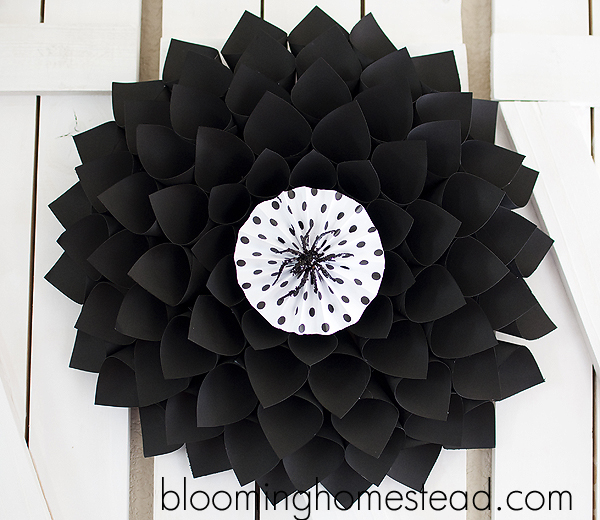 Halloween Wreath
I link to these parties here.