I often find myself walking around the craft store looking for fun things to inspire projects. A few weeks ago I found these fun scrapbook papers and knew they would make a fun addition to my Valentine's Day decor. I had a blank canvas and some cute wood hearts in a few sizes that I wanted to turn into Modern Heart Canvas Art. The larger hearts ended up being too big for my canvas so I used the smaller ones and I love how the finished product turned out. I love this canvas so much it might stay out even after Valentines Day. 🙂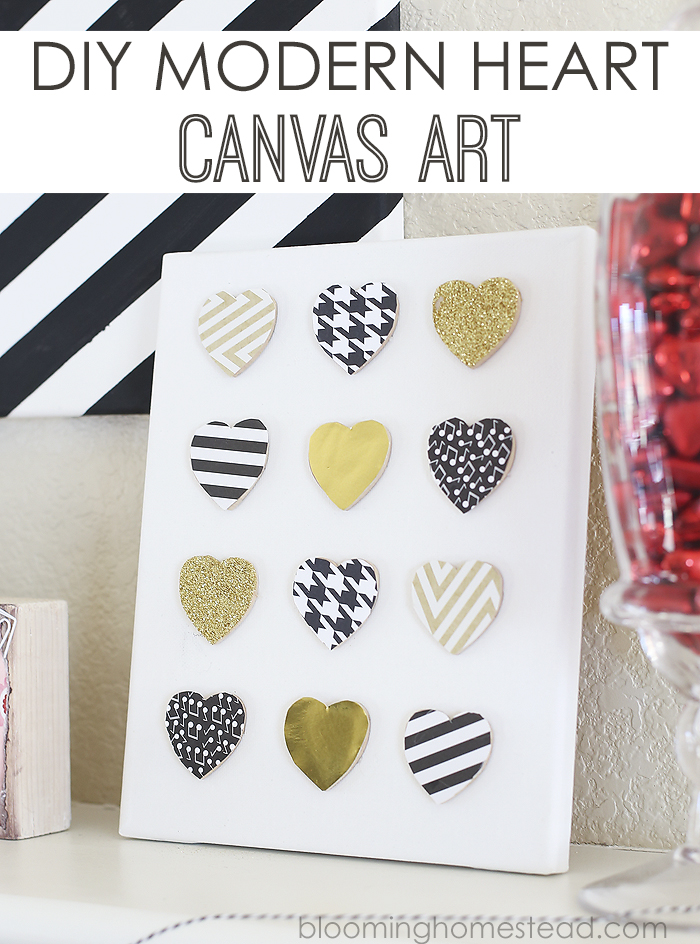 This project is simple and fun to make and here are the supplies you'll need:
Canvas
Wood Hearts
Scrapbook papers
Cooridinating Glitter
Modge Podge
stencil
scissors
brush
hot glue & sticks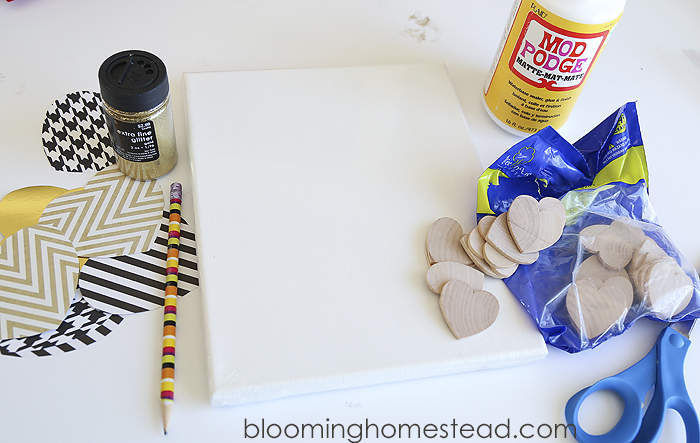 First off you'll lay your papers face down and trace the wood hearts on the back so you'll know where to cut.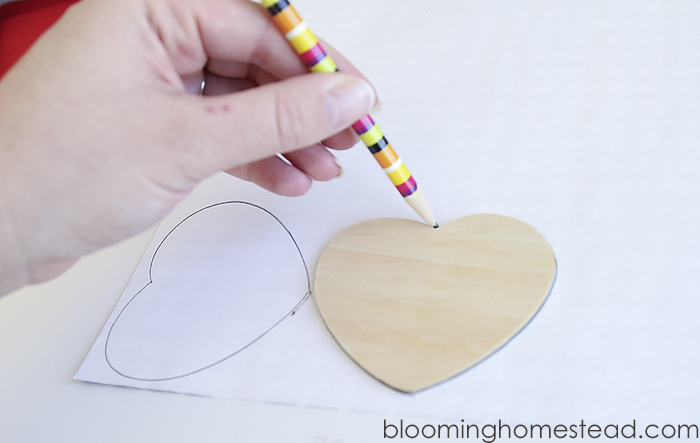 After you're hearts are all traced, you'll cut them out and modge podge them onto the back of the hearts.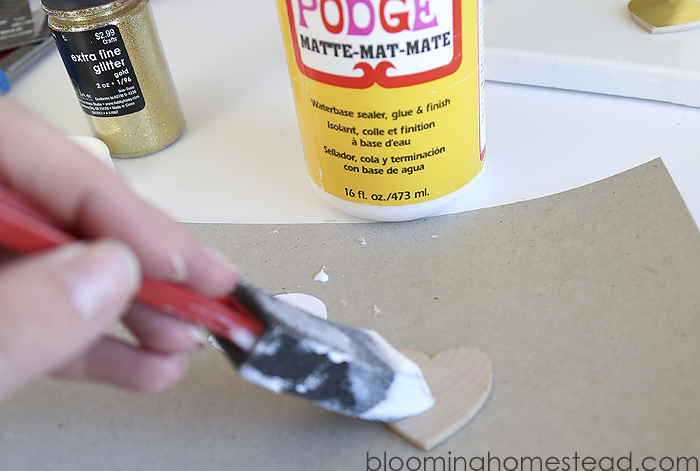 I also wanted to add a fun glittery heart so I modge podged gold glitter onto a few of the hearts to add some fun dimension.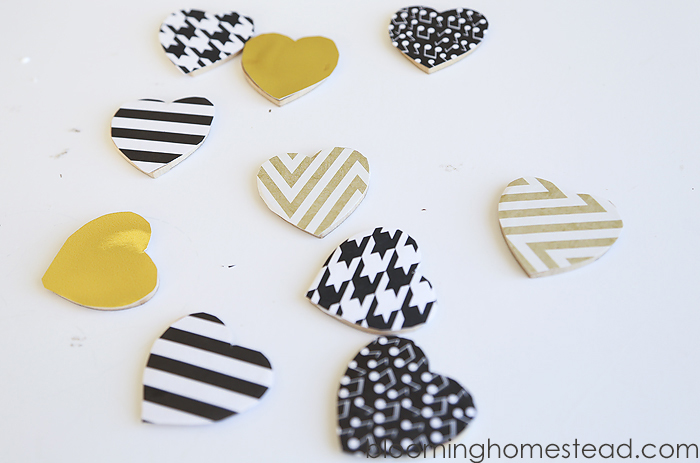 When you've got all your hearts ready, you can start gluing them onto the canvas.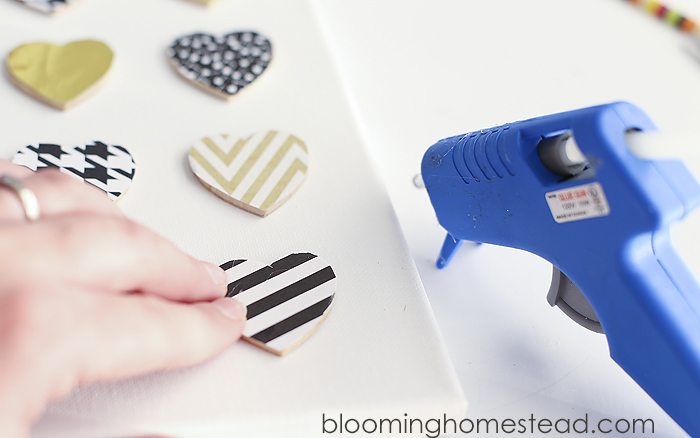 And that's it! Super easy and cute Modern Heart Canvas.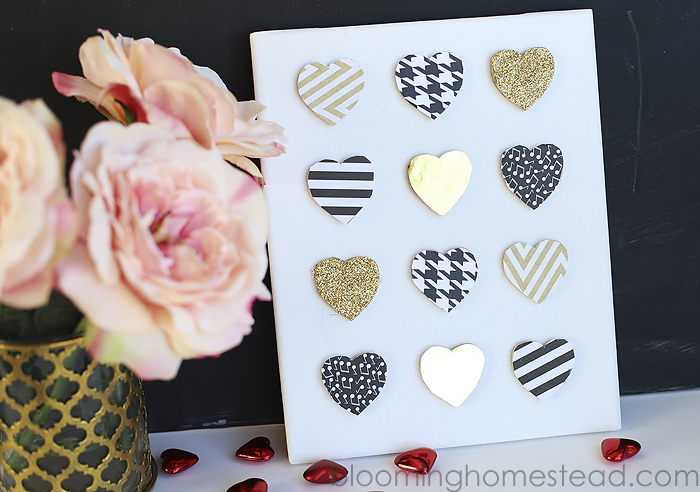 You might also be interested in: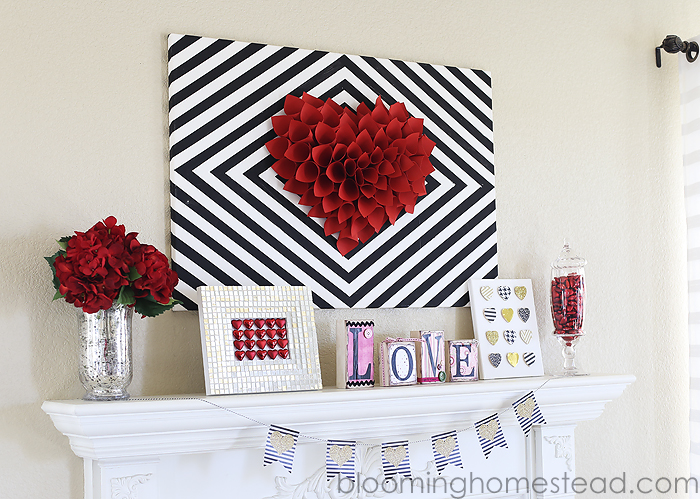 Valentine's Mantle & Heart Wreath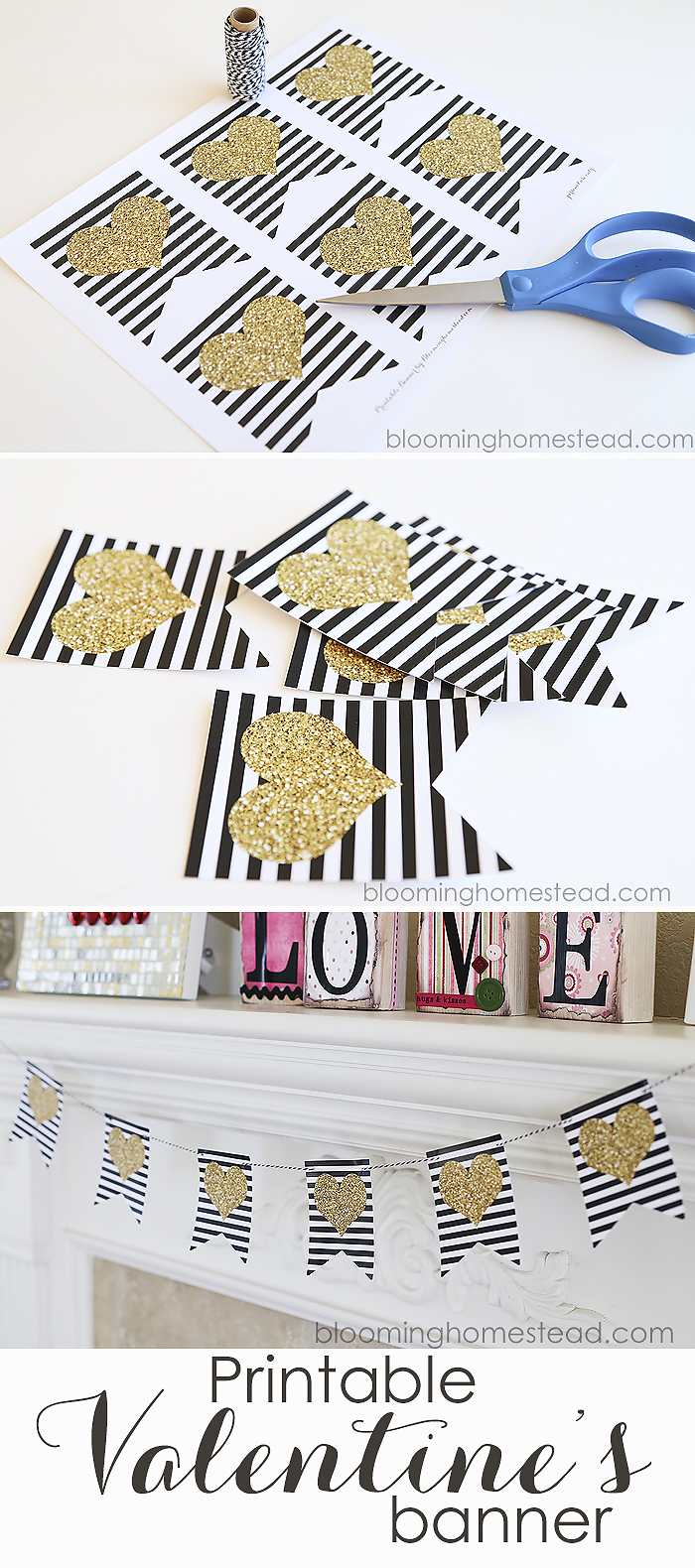 I link to these parties here.