Please tell me I am not the only one who still has Valentine's Day decor still up? It's pretty embarrassing really, but hopefully today will be the day I can get things rearranged. I came across this Irish blessing and I thought it was so wonderful I knew I had to create an art print for my home…and for yours! Today I am sharing this super cute St. Patrick's Day Printable for you.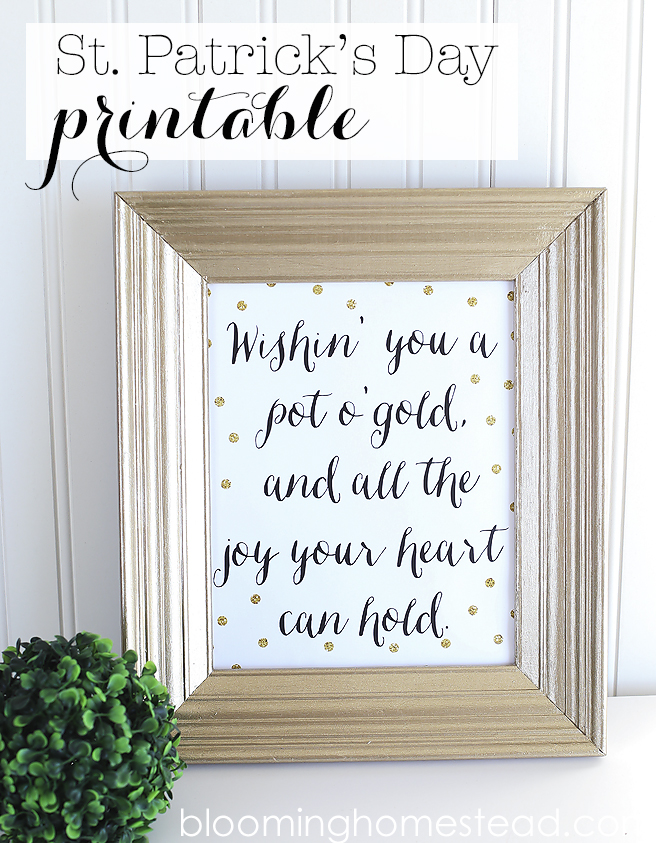 Simply right click on the photo and click save file as to download. The print is available with gold glitter dots: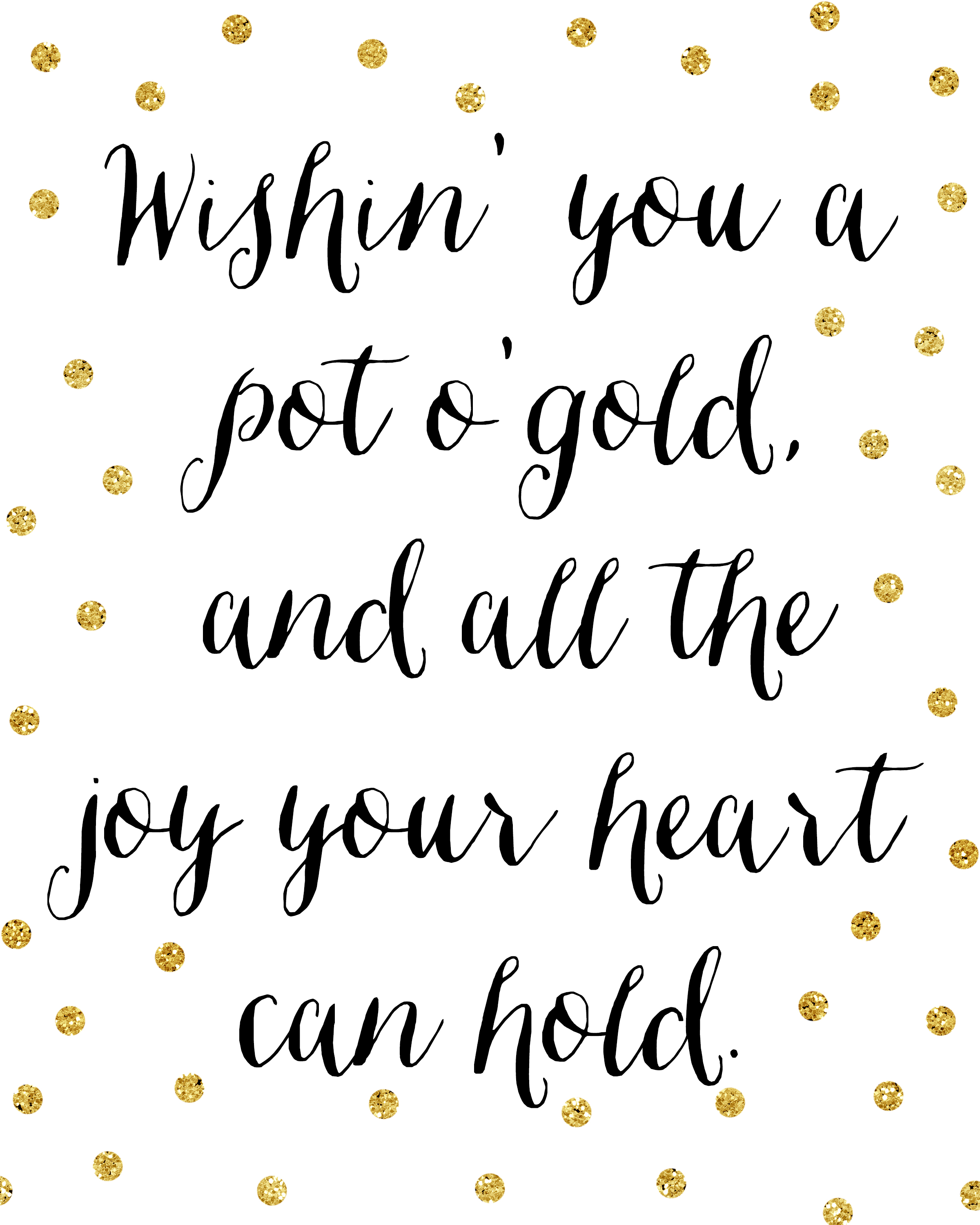 or without: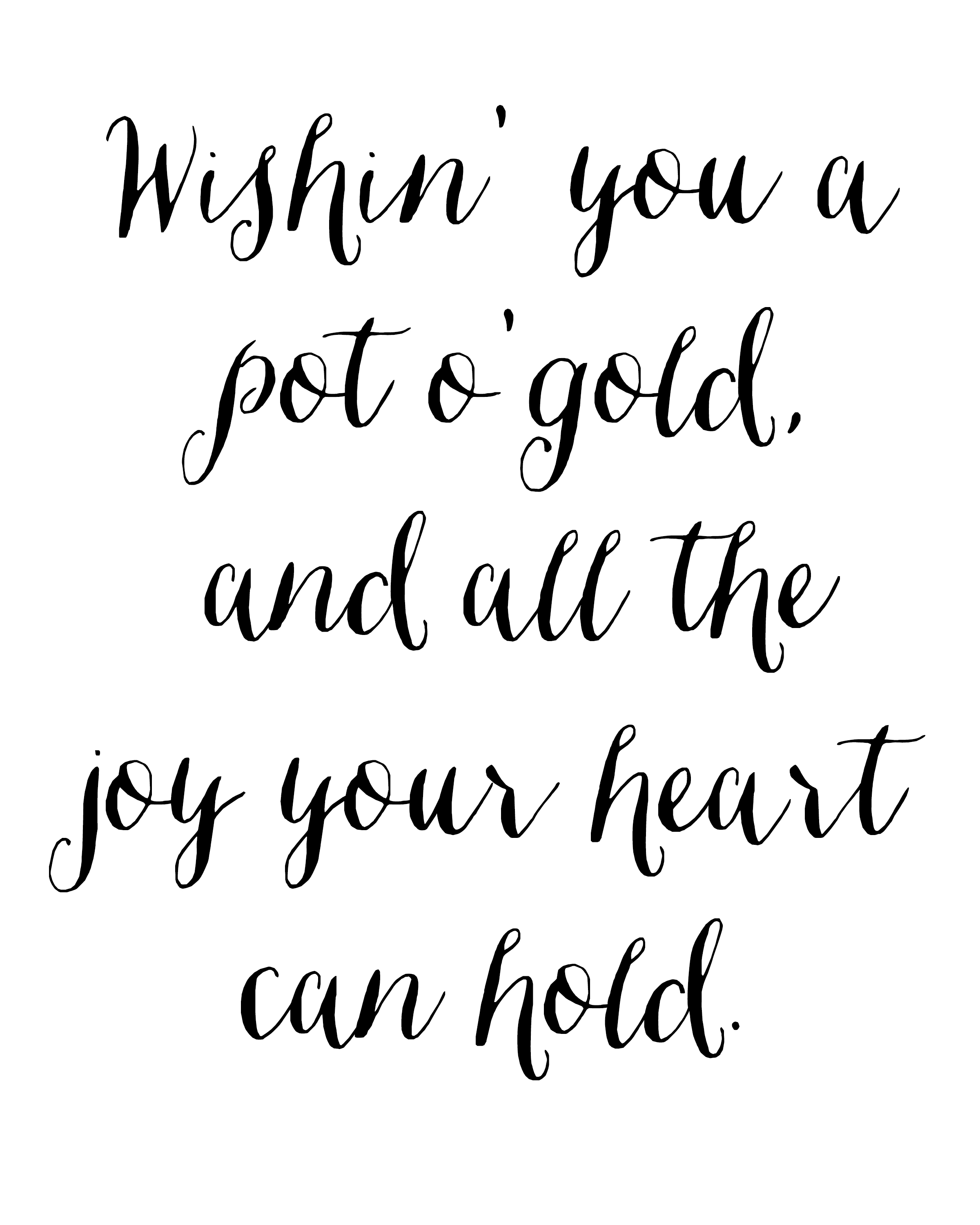 Have you started decorating for St. Patrick's Day yet? Do you decorate for it? To be honest, I really don't like the color green so I often don't do much decorating for St. Patrick's day and I have no Irish heritage so celebrating is purely for fun in our home. I do like to add a few simple touches though and enjoy adding fresh (or faux) greenery around the house during the Spring and Summer months. It symbolizes renewal and is so refreshing after surviving winter (or trying to!) and will look fabulous with this new printable. My mantle will be pretty bare after the Valentine's comes down. I am on the hunt for a new "something" to hang there. I'm just not sure what. Ever go through stages like that where you are sick of everything you have hung before and just want something new and refreshing? It seems silly, but our mantle is a big focal point in our home, visible from the entryway and I find myself staring at it throughout most of the day. Hence the reason I often find myself switching things around for a change. In the meantime, I'll enjoy this cute little print and hope you do too.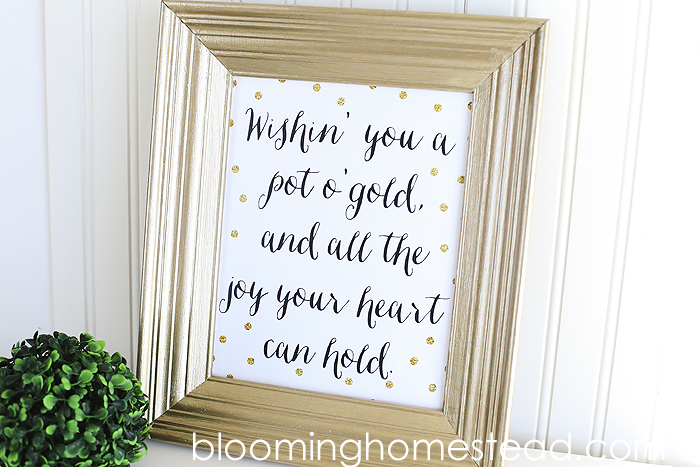 Be sure to check out these other St. Patrick's Day related projects:
Rainbow Cupcakes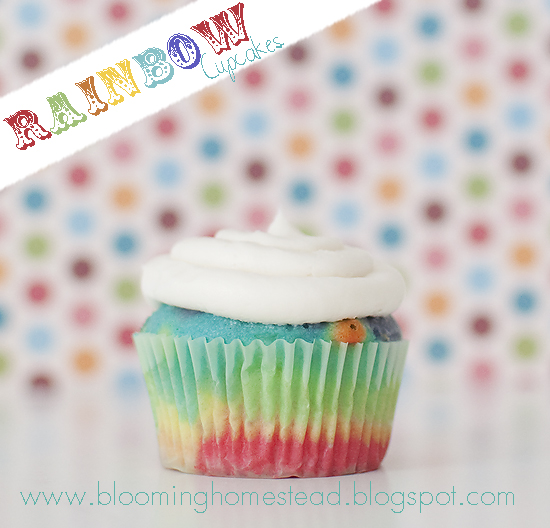 Paper Shamrock Banner tutorial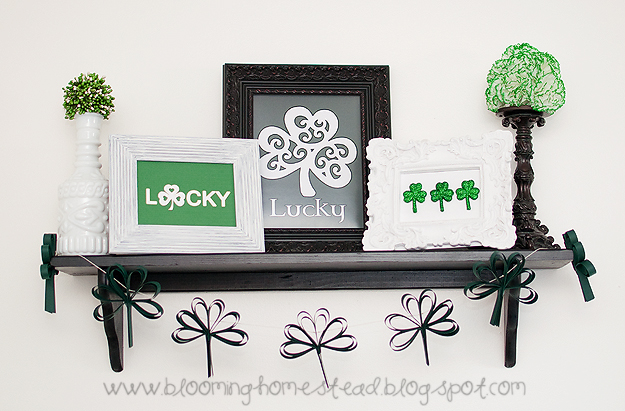 I link to these parties {here.}