Tell me I'm not the only one that has a thing for chocolate? On these cold winter days I find myself craving something warm and gooey and delicious…problem is I have ZERO self control. Yup, if I make a rich chocolate cake I'm bound to eat at least half of it. Not cool I know! Well, I came up with a satisfying solution, Individual Chocolate Lava Cake. One delicious serving of gooey chocolate to enjoy without eating a whole cake. 🙂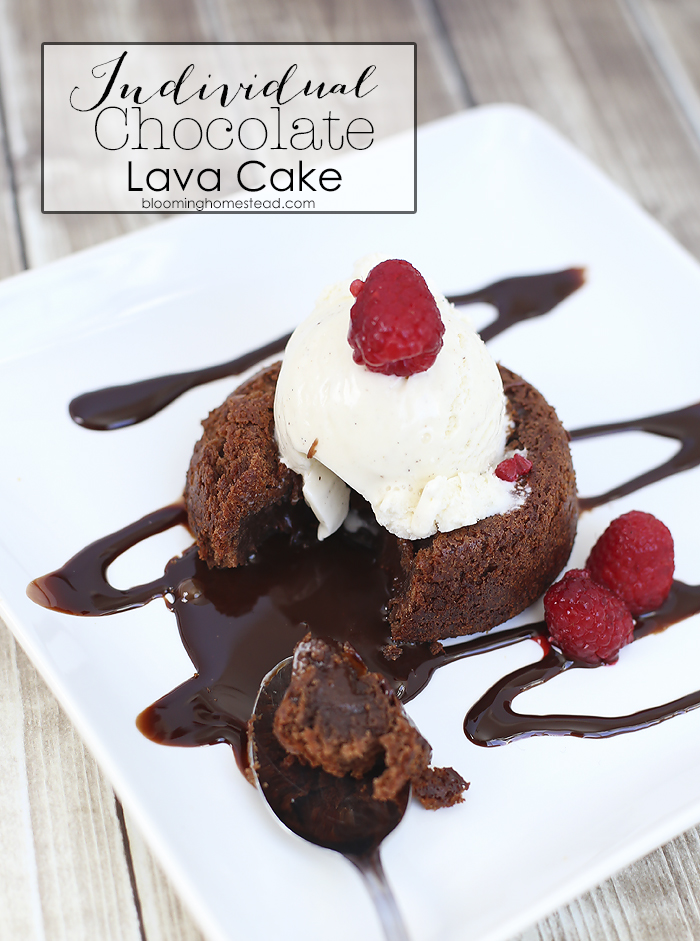 As a note, I used milk chocolate chips, you can use whatever chocolate is your preference but I find semi sweet to be a bit too bitter for my taste so I went with milk. If you use semi-sweet or dark you will probably want to eliminate the cocoa powder. This recipe was adapted from this 6 serving recipe if you're hoping to make more than an individual serving. Enjoy!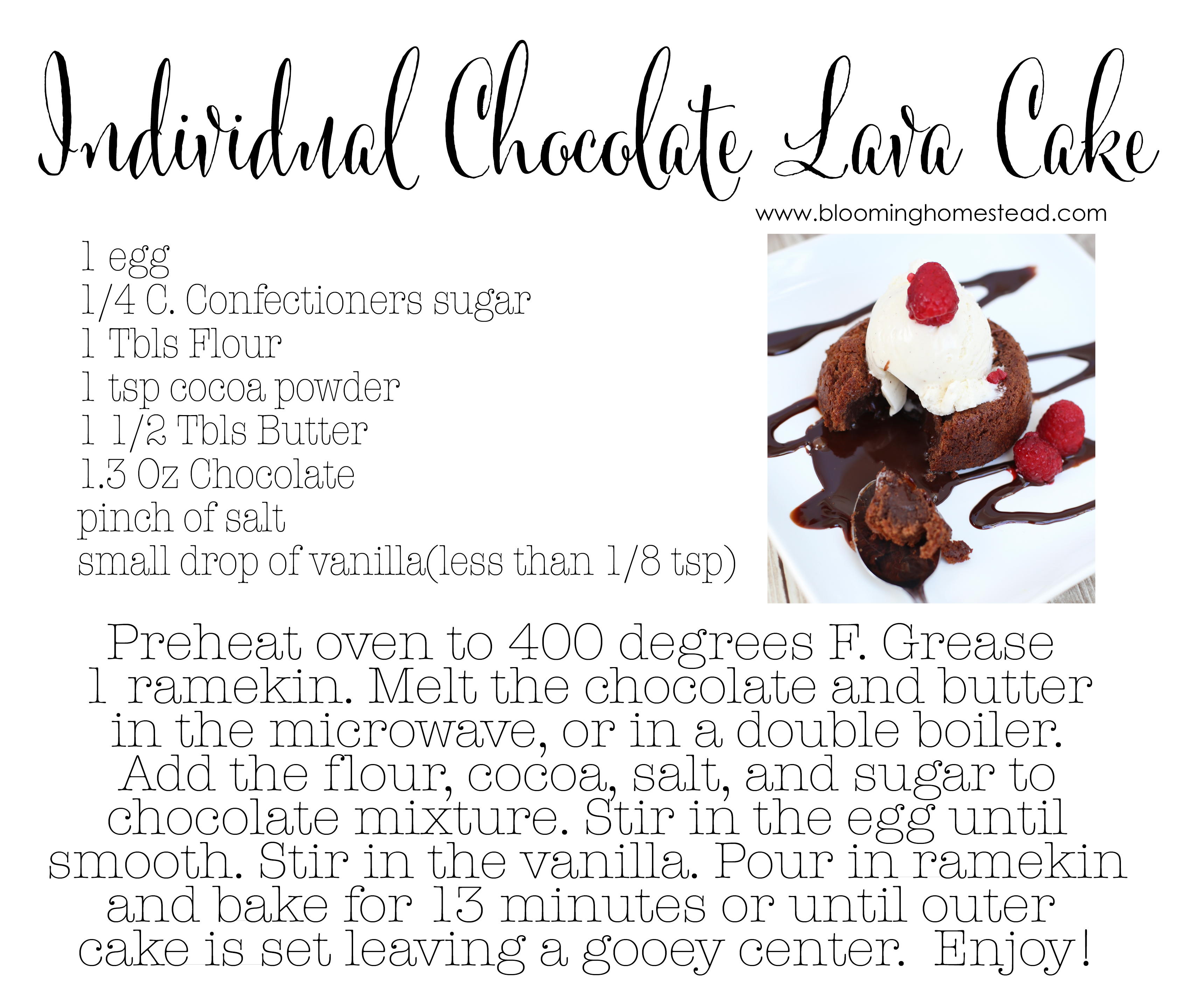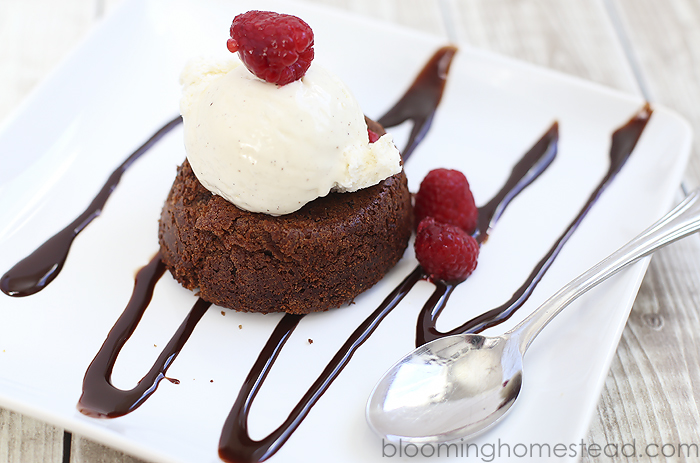 Looking for more sweet treats? Check out these favorites:
Chocolate Trifle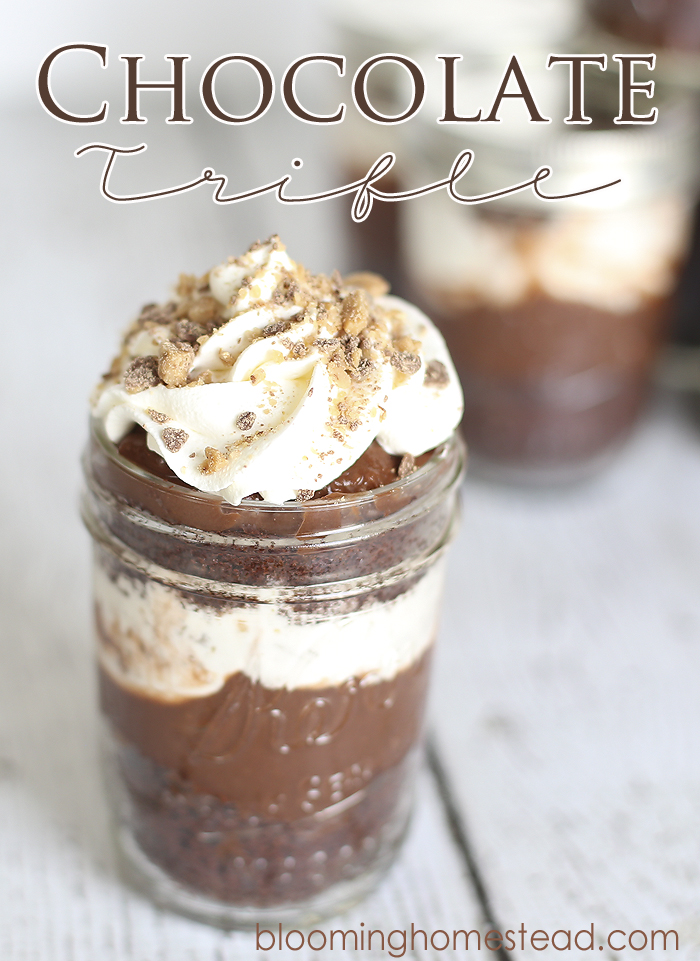 Raspberry Ice Cream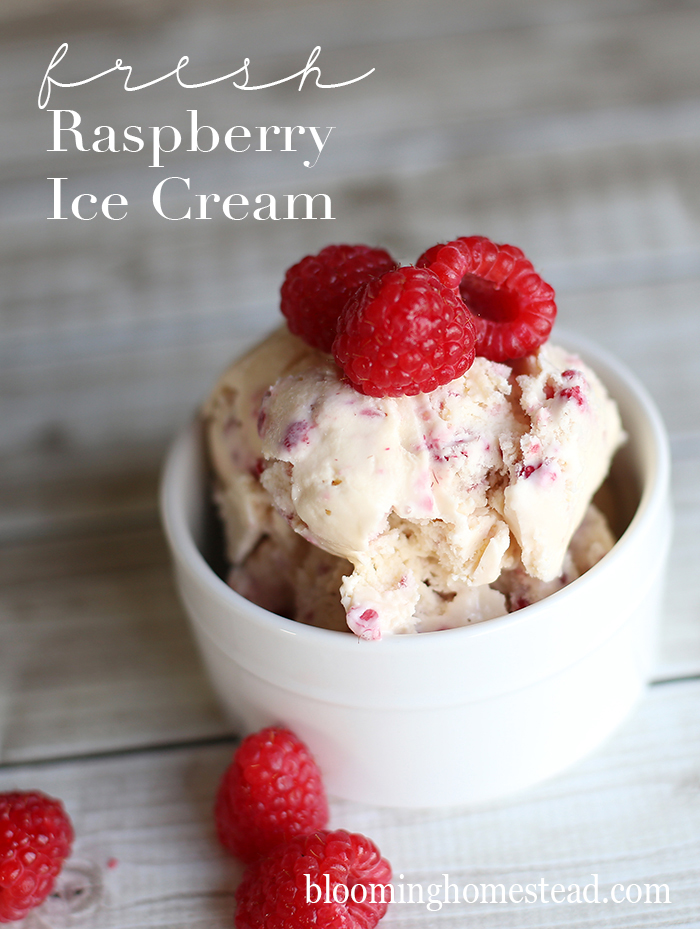 Strawberry Shortcake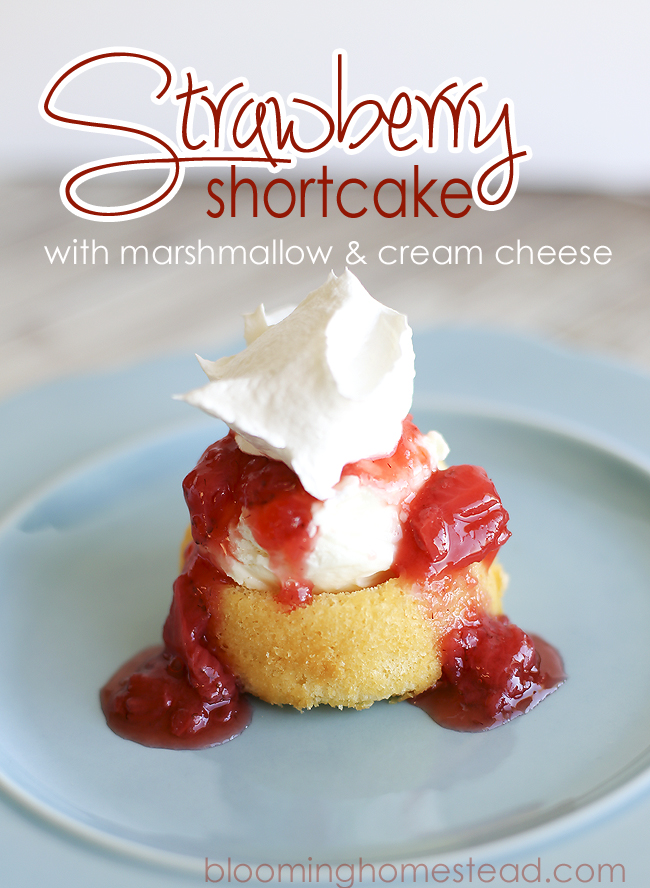 I link up to these parties here.