This post brought to you by Sterling. The content and opinions expressed below are that of Blooming Homestead.
Today I am talking all about bath-time. It seems like each evening we have settled into a comfortable routine. Sometimes we watch tv together or chat or read while I cook dinner. After dinner our kids know that it is bath and shower time. While my daughter loves tubby-time, I am not going to lie she fights at hair wash time! Tell me I am not the only one whose kid has a meltdown at wash time. This usually results in water everywhere and we all walk away drenched. 🙂 The kids also know that after we bathe its time to get on our cozy jammies and get settled into bed. It has done wonders for our nighttime routine to have things somewhat scheduled out and a routine in place.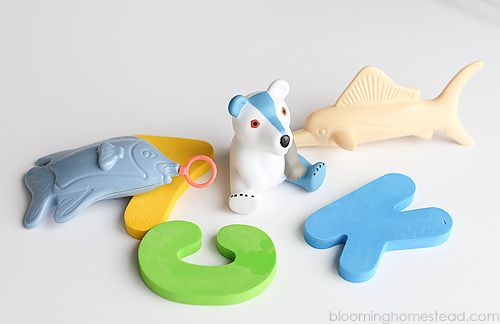 While I totally get a kick out of watching our daughter splash and chat and sing in the tub, I tend to sit in the bathroom and imagine all the changes I want to make to said bathroom. We have lived in our home about 4 years now and I have really struggled with how I want to decorate our bathrooms. We've made a few changes already such as switching out the laminate countertops for granite and new paint but our upstairs kids bathroom has been a bit of a worry for me. This is the room where bath time happens so I want to make sure that we keep things functional but beautiful. I am so tired of our shower curtain getting in the way or my 18 month old pulling it in the tub which results in water going everywhere. Since we have to bend over the tub to wash her and play with her I dread putting in a hard shower track but I love the thought of containing the water and eliminating the shower curtain. There has to be a better way right? I think I have found the perfect solution called the Sterling Prevail shower door.
It has a flexible bottom track that supports the shower door's glide and a cushioned threshold that bends to applied pressure allowing you to kneel, sit, or lean on the track which will help keep things comfortable while bathing my daughter.
So much better than the hard shower track! The Sterling shower doors with ComforTrack technology are also easy to clean and available for both bath and shower doors which has me thinking we can get rid of our annoying shower curtains altogether. I'd love to know if you've tried these out and what your thoughts are for my bath time/ bathroom design dilemma. What tips do you have that makes your bath-time routine smoother? I haven't quite decided if the bath/nighttime routine gets easier or harder as they get older. 🙂