Hi friends, I am excited to share this special room makeover with you today. In preparation for my newest nephew who will be arriving in July, my sisters and I spent spring break working on this Nautical Nursery. Isn't it adorable? Not only am I sharing all the details, but we've also got a $200 Gift Card to Lullaby Paints as a giveaway! (GIVEAWAY CLOSED)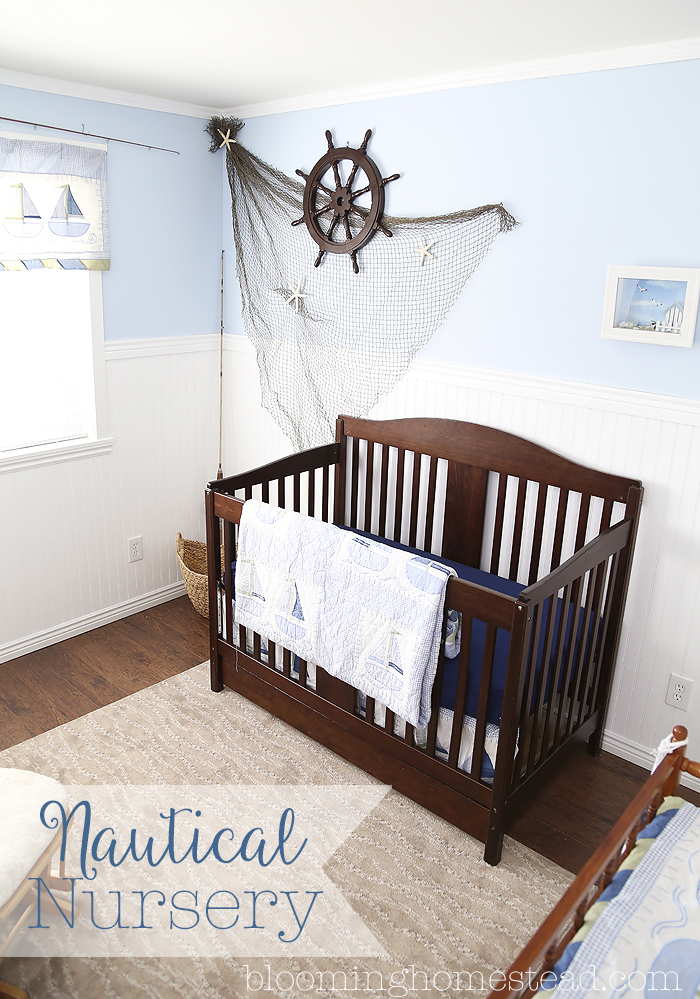 Now lets check out some before and afters. One of my favorite things about this room is it was done on a budget. All the bedding, curtains, and a lot of the nautical decor were handed down from one of our other sisters. The vintage fishing poles are a cherished family heirloom. The paint was provided by Lullaby Paints, and a few accent pieces such as the anchor and a basket, along with bead board were purchased to finish off the look.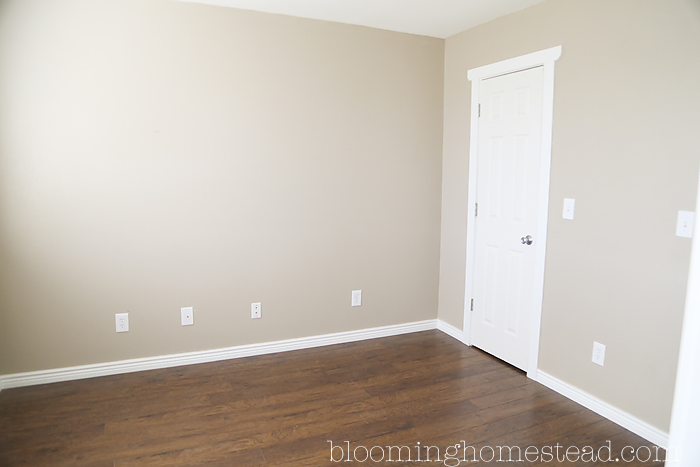 As you can tell, the room started off very neutral beige.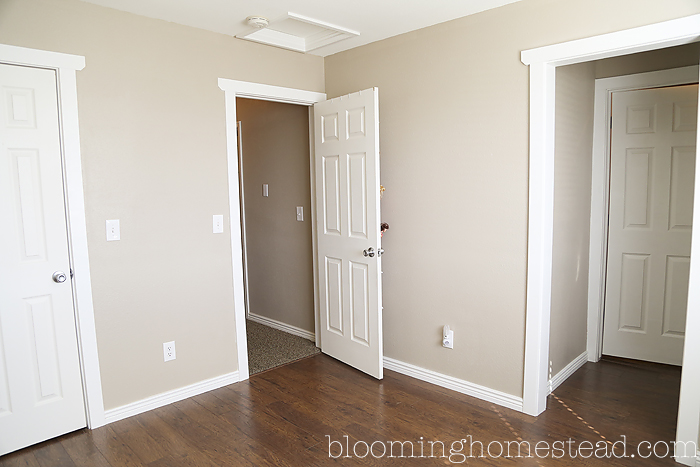 Lullaby Paints graciously offered to send us the paint to transform this room. The award-winning paint is praised as much for its color, coverage and durability, as it is for its safety. Lullaby Paints is known in the industry as the safest paint available!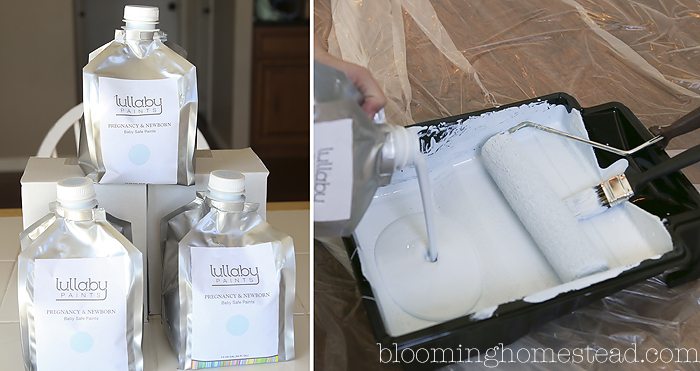 As an expecting parent you know how important this is. It is also recognized by consumer advocacy groups and leading environmental organizations, used by hospitals and maternity facilities, lauded by magazines, designers and bloggers and, most of all, enjoyed by moms as pregnancy safe paints. Lullaby Paints has offered to give one of our readers a $200 gift card to their shop, you can enter below!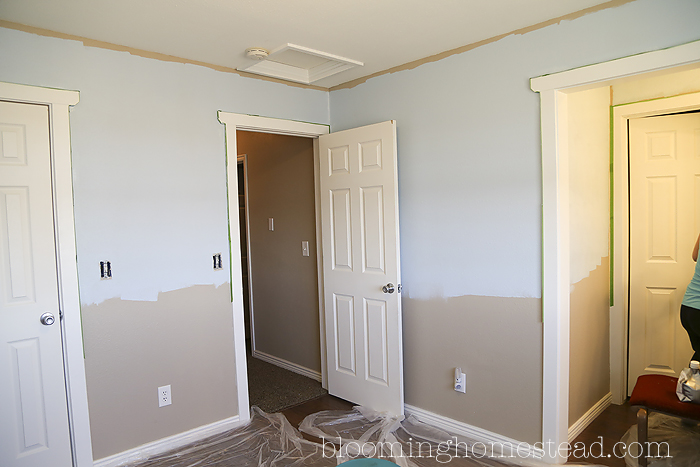 My sister chose the color bridgewater bay and we loved how this paint has a lovely finish and covered this dark beige/light brown quite easily. It didn't have a strong smell and the containers it came in were so easy to use and we were able to squeeze out every last drop. This color did set quite a bit darker than when you first paint it so be prepared if you want it light to choose a very light color. After we had it all painted, my brother in law got busy and put up beadboard and molding to complete the look.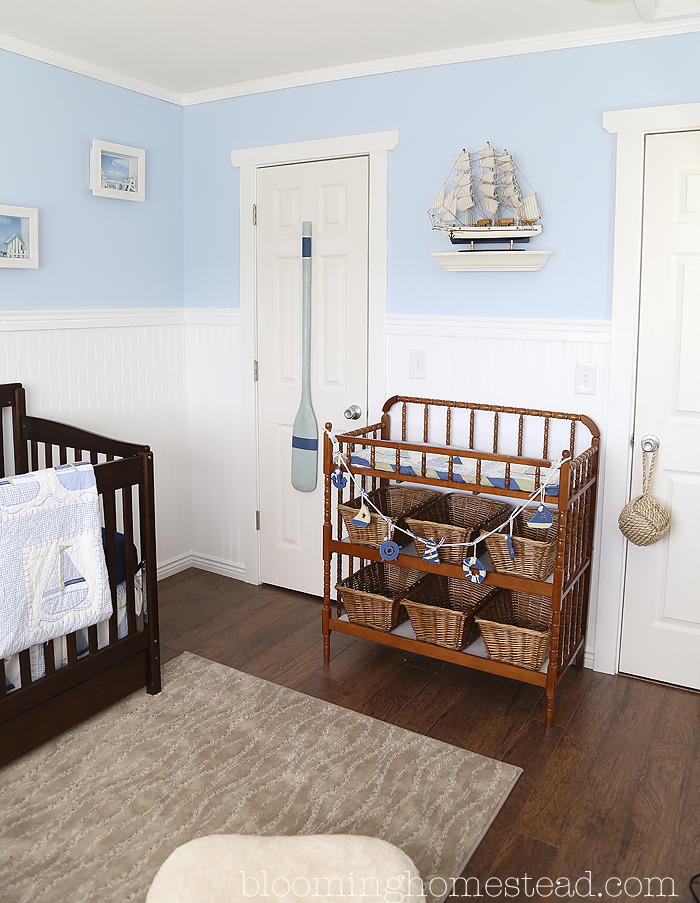 We decided to be creative with one of the vintage fishing poles and repurposed it as a curtain rod. We just tied fishing line to safety pins attached at the back of the panel and hung them from the rod. Then we hung the rod to the wall with fish hooks! So awesome right?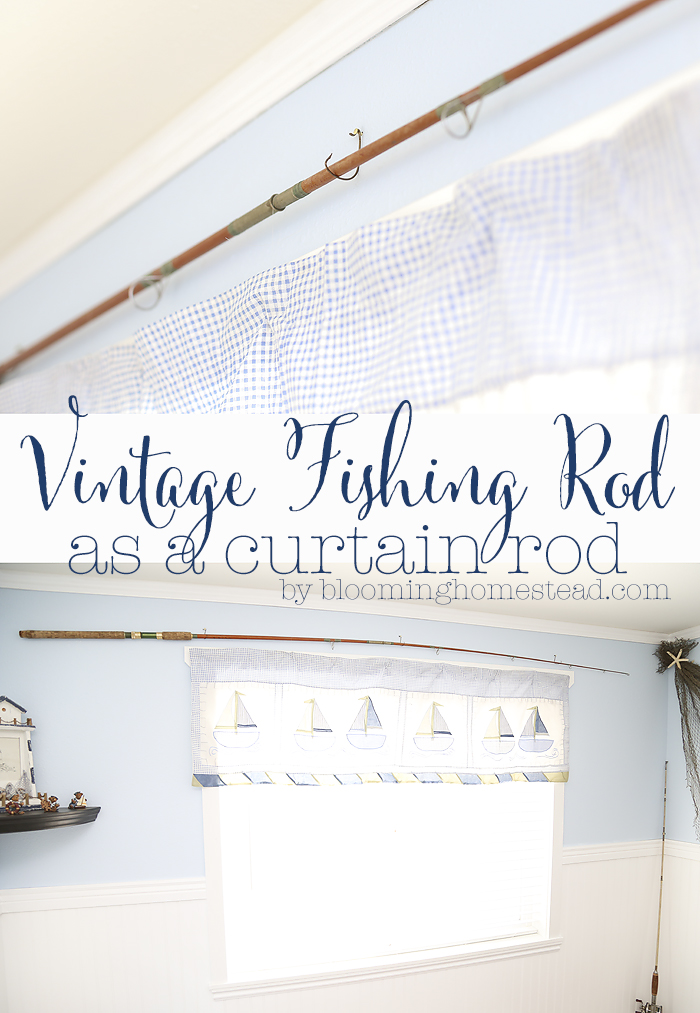 I love that this room was budget friendly and the items used had a lot of love and history attached to them.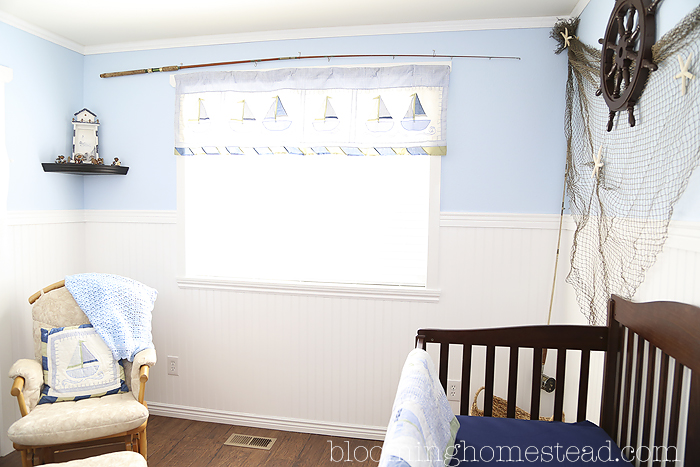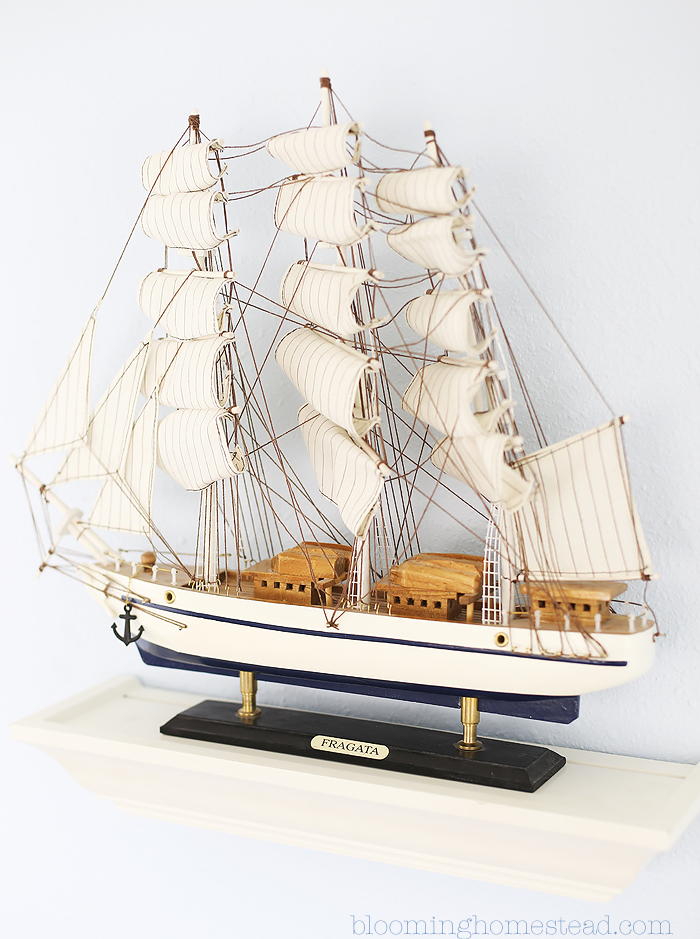 A few more details (I love that the rug mimics the looks of waves in sand)…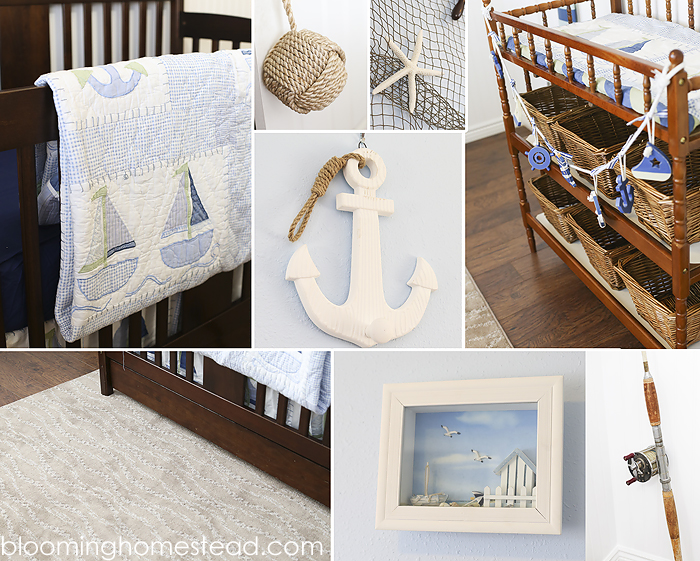 It is amazing what paint can do to transform a room!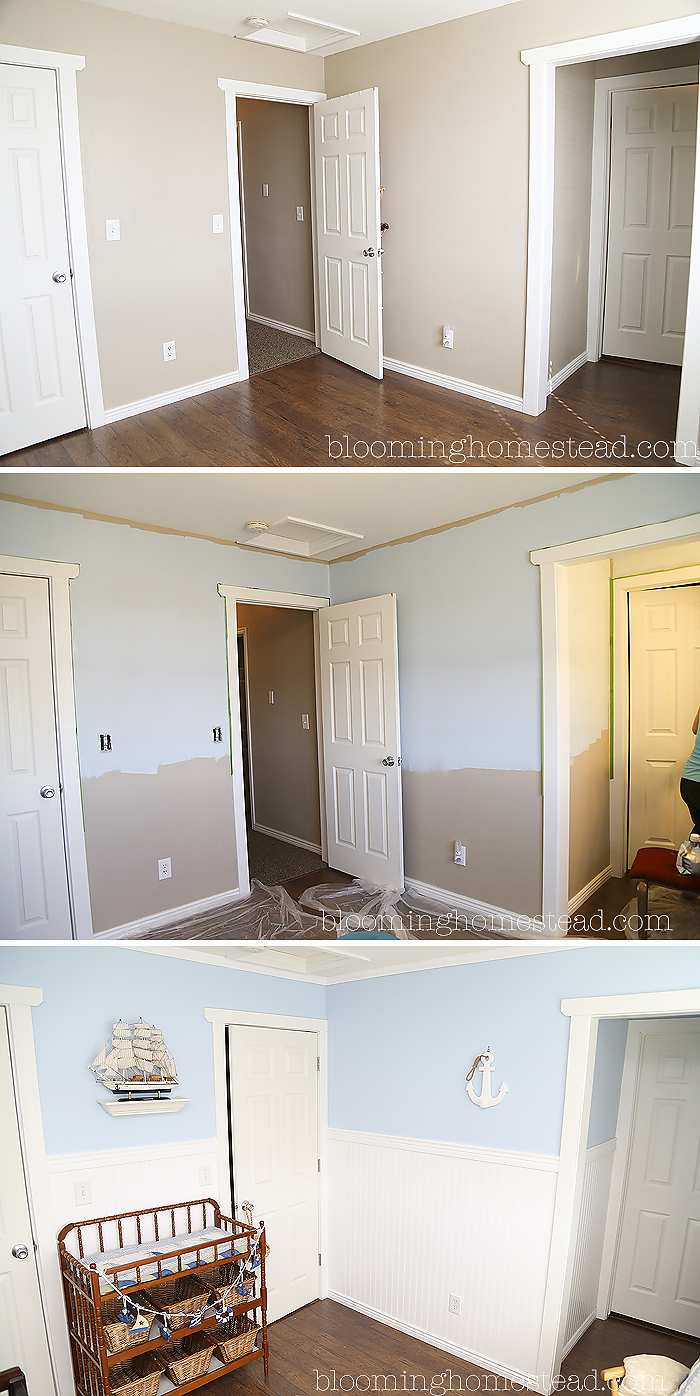 Enter to win a $200 gift card to Lullaby Paints. They offer many collections in all paint styles so you are not limited to traditional 'nursery' colors, you can paint any room in your home!
a Rafflecopter giveaway

I link to these parties here.