Check out my latest project as a member of the FloraCraft® Design Team, a big thank you to them for sponsoring this post.
October is right around the corner and today I've got a spooky and fun project to share with you. This lighted haunted house was so simple to make and looks so cute on my front porch! I figure that even though the house is being packed up for the move I can still enjoy a little Halloween decorating. 🙂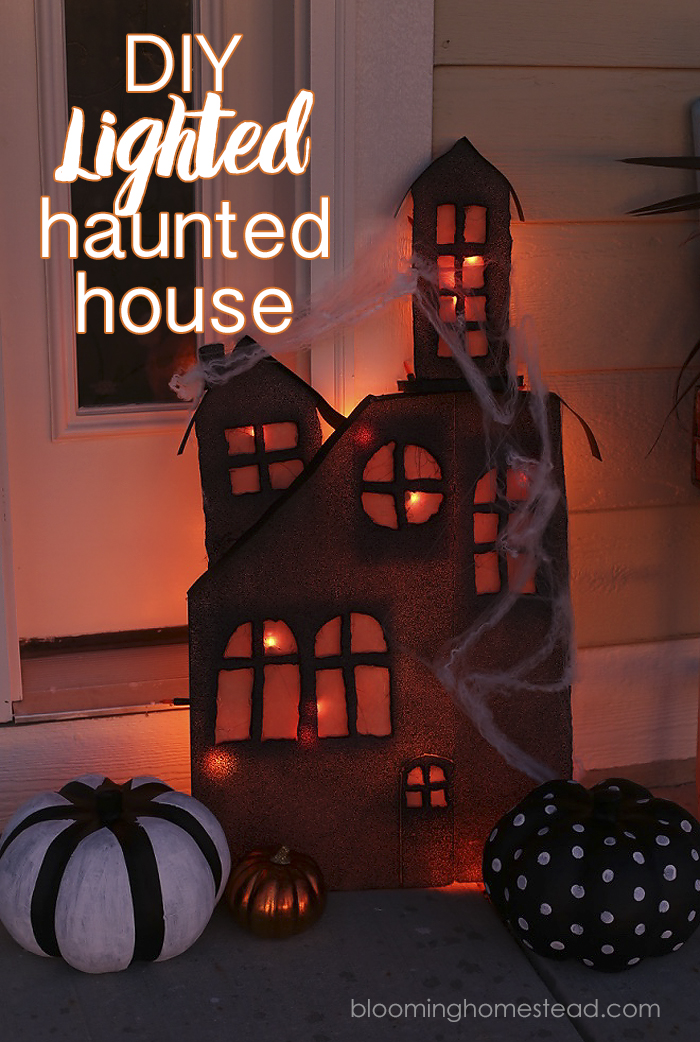 Did you know that FloraCraft® put together a fun Halloween catalog full of craft ideas? Not only do they feature some spooktacular projects, but they include full tutorials and photos for each project. You can find the full Make it: Fun® Halloween Booklet here.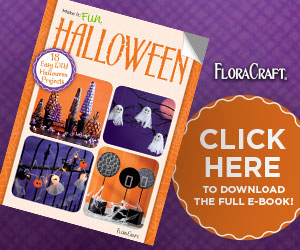 I decided to recreate the Lighted Haunted House on a larger scale for my front porch and it turned out so well. You can find the full tutorial in the booklet but I'll walk you through how I created this in a larger size.
Here are the supplies you'll need:
FloraCraft® Make It: Fun® Foam (2) 1/2″ or 1″ sheets
Black Paint
Orange scrapbook paper
Black cardstock
Battery-Operated LED String Lights Cardstock
FloraCraft® StyroCutter® Plus

Floral or t- Pins

Low-Temp Glue Gun

Scissors
To start, I sketched out the haunted house on 2 large sheets of 1/2″ foam. (If I were to do it again I would use the 1″ to make it easier to attach the lights with the pins). Once you have it sketched out you can start cutting with the Styrocutter®. One tip when using the styrocutter is to go slow and let the wand move through the foam at its own pace then you'll get a nice clean cut.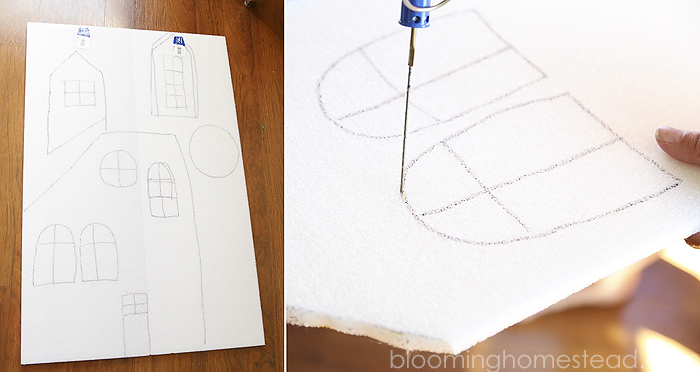 After you get your foam cut, you'll cut the roof pieces out of card stock and you'll start assembling the house. When assembled you can paint your foam (I used black spray paint) and cut out orange paper squares for the windows.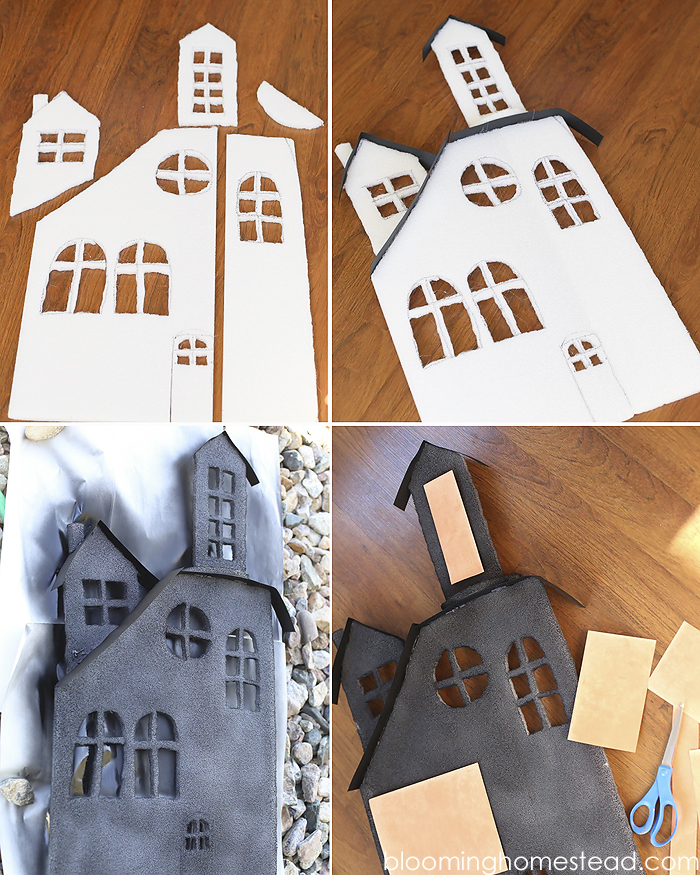 After attaching the paper windows, you'll attach your lights to the back of your haunted house using pins. Do NOT pin through the wires. I didn't have any led lights, only these orange ones and so I pinned them on. I wouldn't recommend these types as they get a bit hot, so I'd stick with the LED.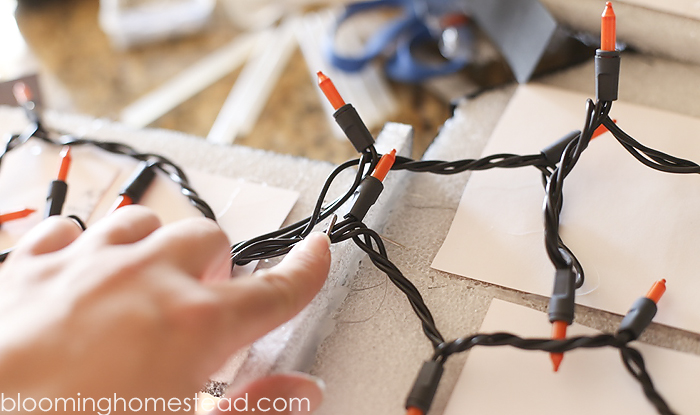 And that's it! You're left with a super cute and spooky house.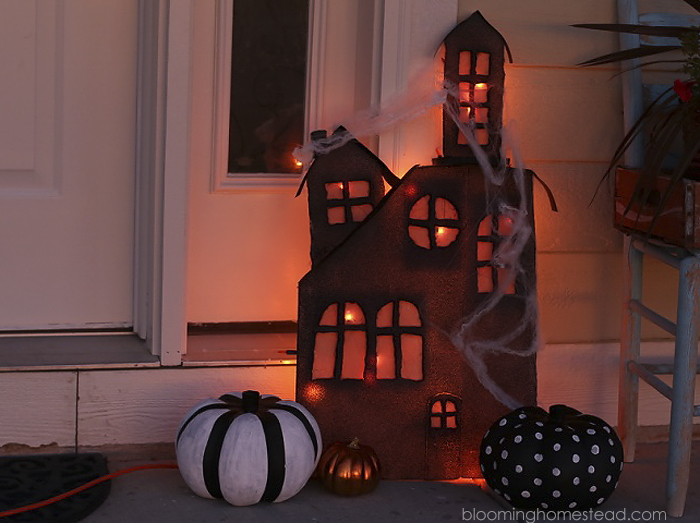 Here's how it looks in the daytime.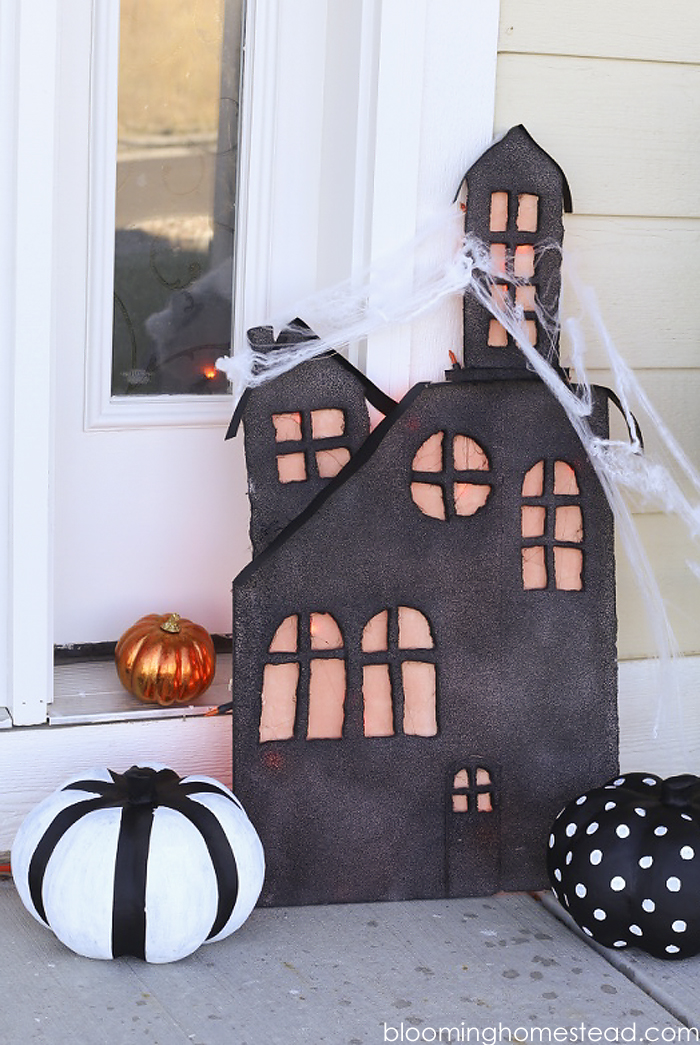 So fun right?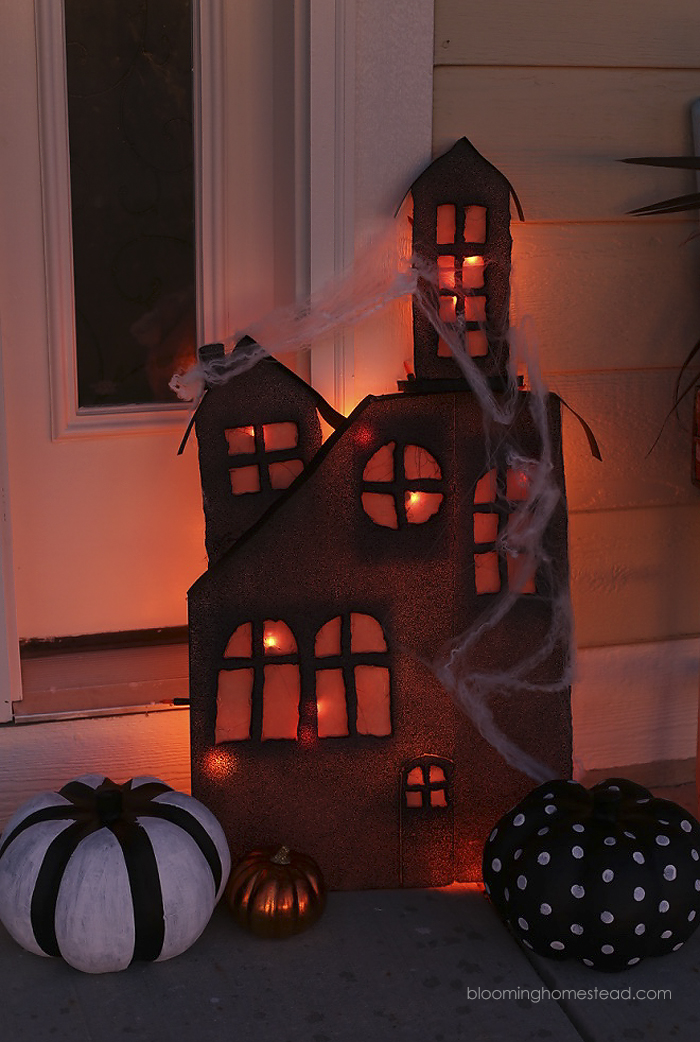 I link to these parties here.