One of my favorite accent pieces to use with my decor is mirrors. Not only do I love to have them around my home year round, I love to add them in my holiday decor as well. This spooky mirror was pretty simple to make and I am pretty pleased with how it turned out.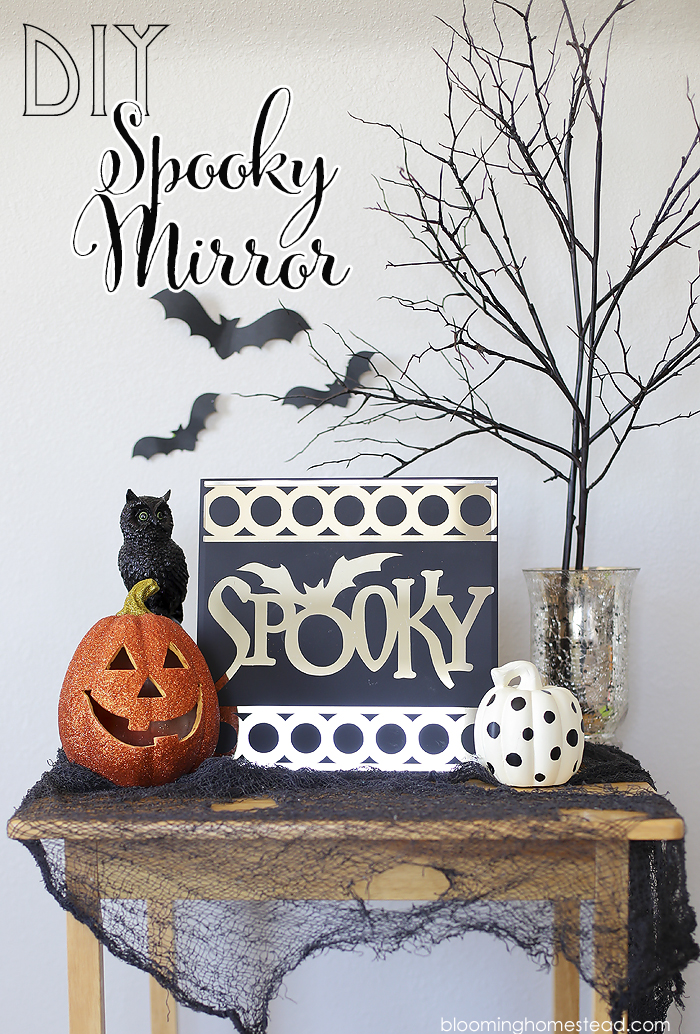 Here are the supplies you'll need:
12×12 beveled mirror
black matte spray paint
craft cutting machine (such as silhouette or cricut)
self-adhesive vinyl
First you'll want create your stencil. If you don't have the ability to cut your own, you'll want to purchase a design only from etsy or another online retailer.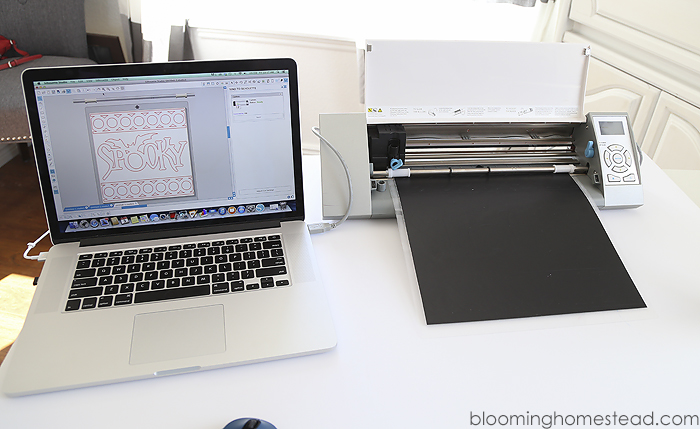 When you have your shapes cut out, you can apply the transfer paper to make it easier to apply your stencil. Now it is time to prep your mirror. You'll want to make sure you get your mirror wiped clean and dried before you apply the vinyl so it will be sure to stick to reduce paint bleeding.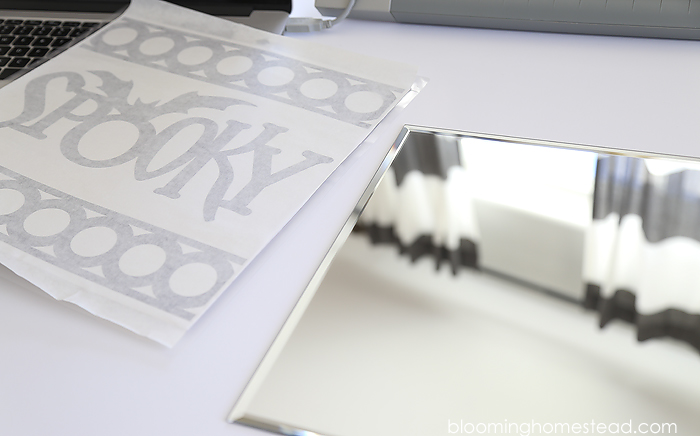 Now, apply your vinyl stencil to the mirror. Press down and make sure that the vinyl is adhering. Gently peel off transfer backing starting in 1 corner.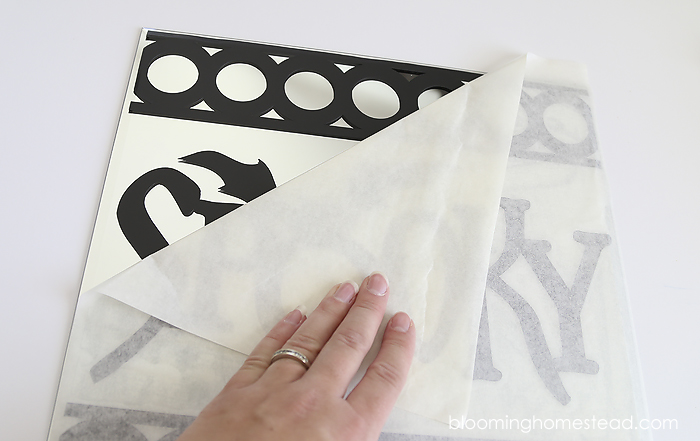 Once your backing is off, you can spray paint over your stencil.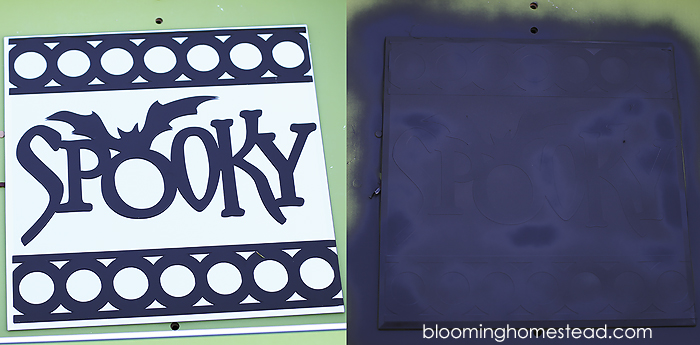 When you have your mirror completely painted, you can start removing the vinyl stencil. You'll want to be careful that you don't scratch the paint off the mirror when you're looking for a starting point to remove the vinyl. Take your time and gently pull the vinyl off the mirror. Mine came off easily and did not pull off the paint, but if you have that problem you may want to press down on the lifting areas with your fingers as you remove the stencil.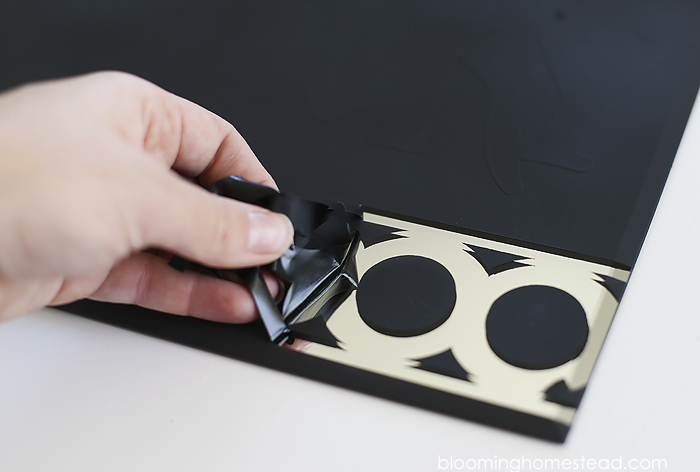 And here is how it turned out, super cute right? I just love it! I can't wait to play around more with painting mirrors and seeing what I can come up with.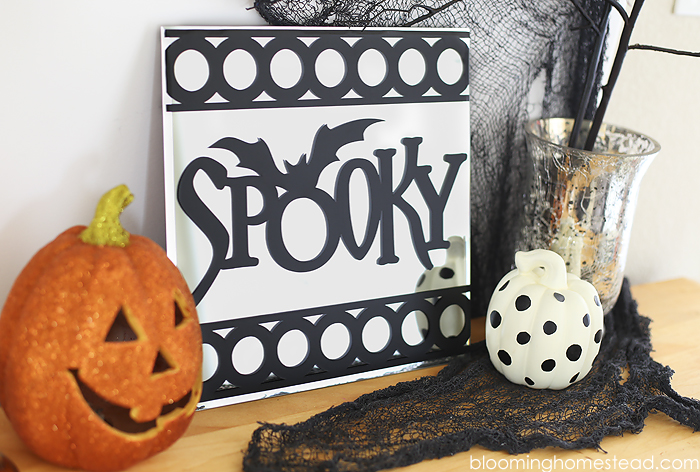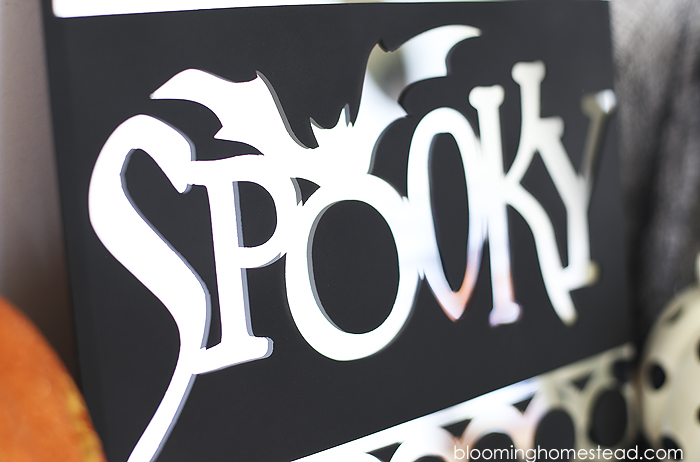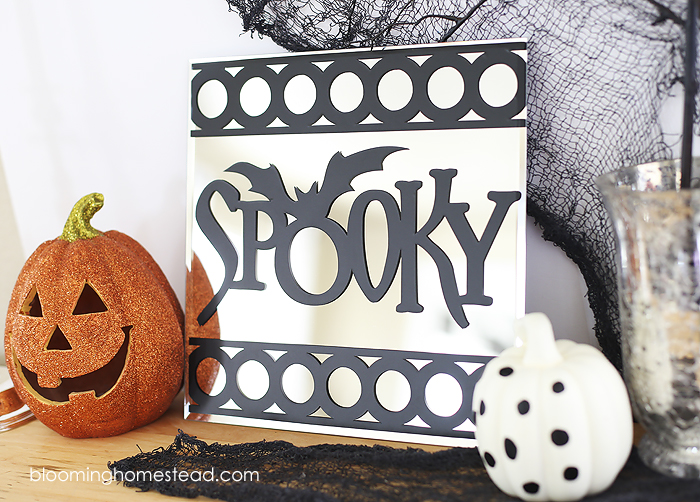 This post was originally at Capturing-Joy.com on 10/13/14.