Welcome friends!
Looking for a beautiful 2016 calendar? Better yet, a FREE beautiful calendar?
The 2016 Printable Calendars are finally here! Aren't they pretty? This year I've added another color scheme to the lineup so you now have 3 different styles to choose from: Light blue/yellow/grey, coral/navy, and now florals with stripes!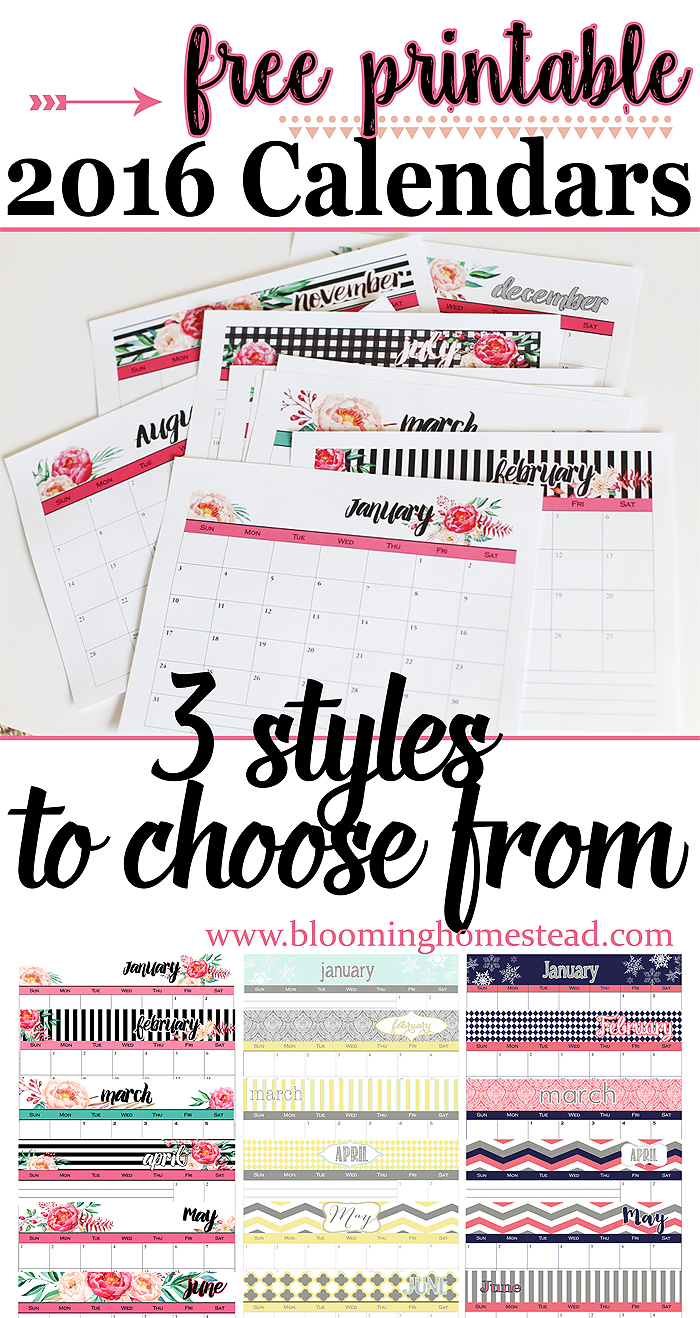 Click next to get download links.