A big thank you to FloraCraft® for sponsoring this post.
Can I just say that I am so excited about todays post! If you haven't seen the awesome line up of specialty FloraCraft® Foam Heads, then you must check them out. They really are the coolest, especially for Halloween decorating. After checking out all the different choices of heads (witches, skeleton, zombie, etc), I decided to create a fun Halloween centerpiece using the frankenstein foam head. This DIY Halloween Cake Plate was so easy to make and adds some fun eye catching spookiness to our table. I'm thinking we need to make a complementary witch head with a bowl as our next project. 🙂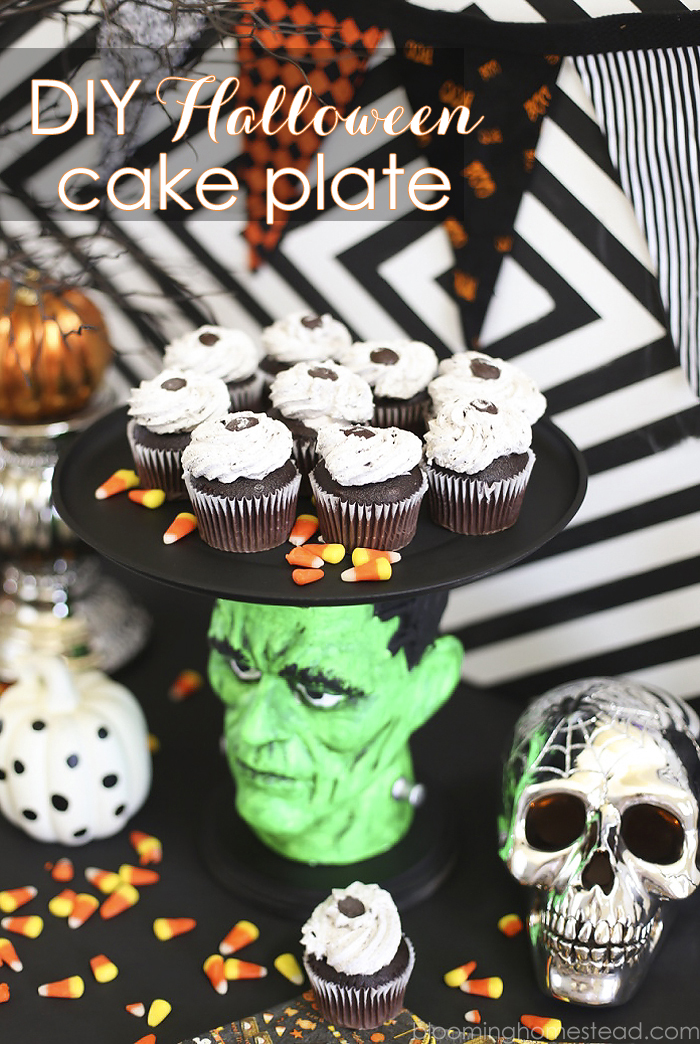 Here are the Supplies you'll need:
Foam head
acrylic paint (green, black, white)
foam brush and various small detail paint brushes
circle wood plaque base
black spray paint
plastic serving tray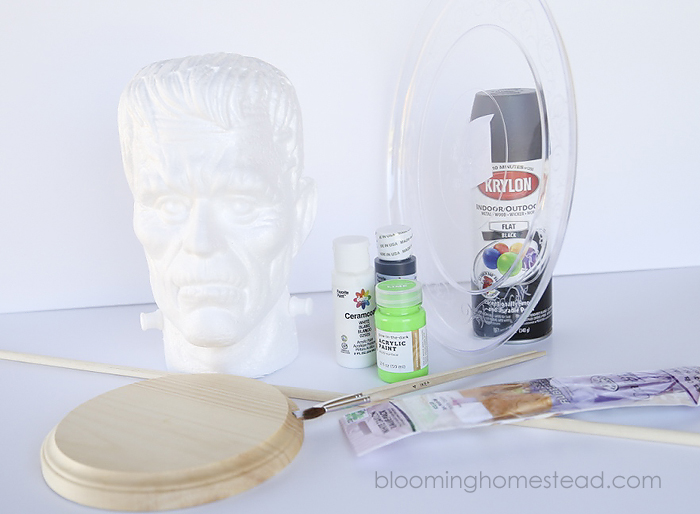 To start you'll want to paint your foam head. I am no artist and was nervous about this part but I can honestly say this couldn't have been easier. These are made with ridges that show you where to apply the paint. It was similar to coloring in lines except with paint. I added some dark paint over the green in the creases and wrinkles for shading. These are so realistic! After you get your paint on you'll let it dry completely.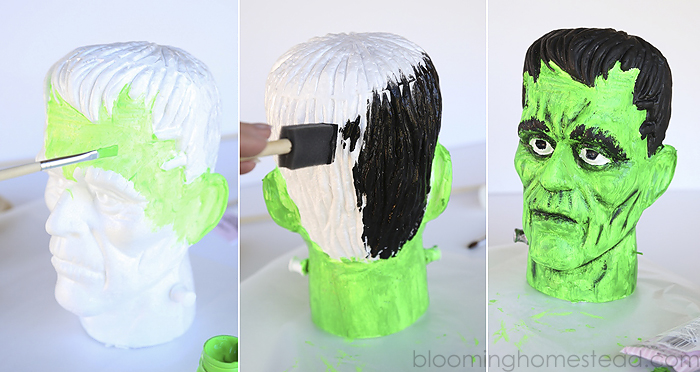 While your foam head is drying, you'll paint the wood base and plastic tray with black paint. Since I am using the serving platter for items that are in wrappers I just used spray paint from the craft store. If you are serving food you will want to find a black food safe serving tray. (do not eat off of spray paint!)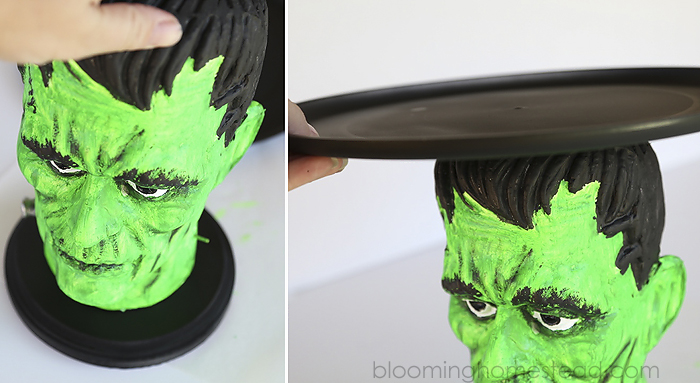 When those are dry you'll attach them to the foam head. My original plan was to use a dowel attached to the base to make it completely secure, however I still can't find our drill since we moved a few weeks so I had to improvise with hot glue which worked quite well. When I find my drill, I will probably reattach it so it will be more secure for future uses but the glue is holding strong for now.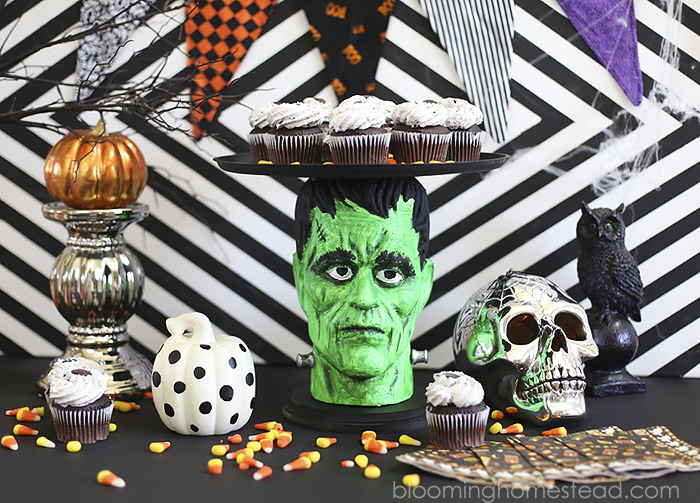 That's it, a spooktacular Frankenstein serving platter that just screams "Halloween" and it couldn't have been easier to make! You can find the full line of Halloween heads at Walmart, and select heads and Jo-Anns and Michaels.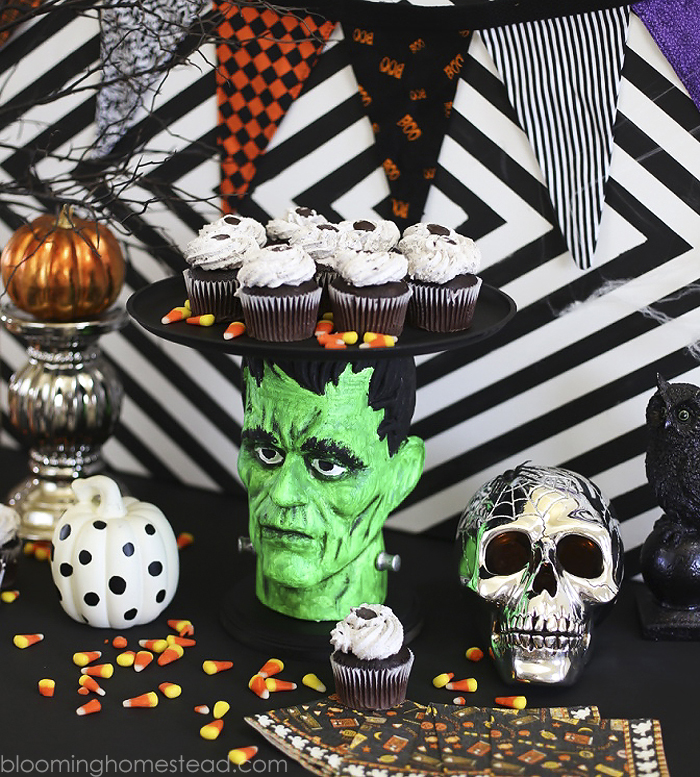 Check out these other fun Halloween Projects: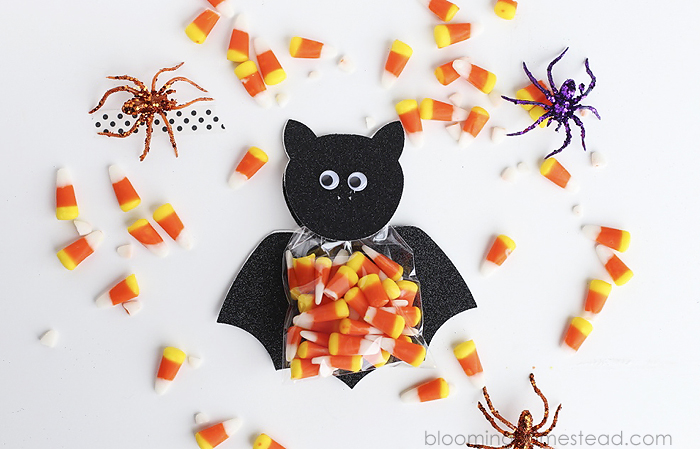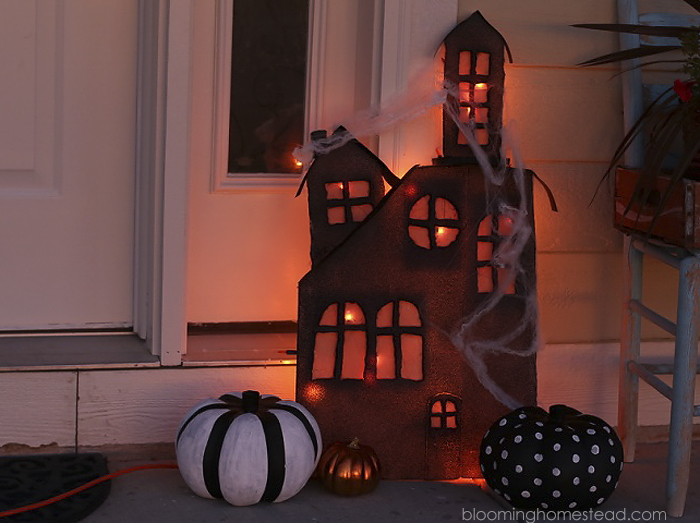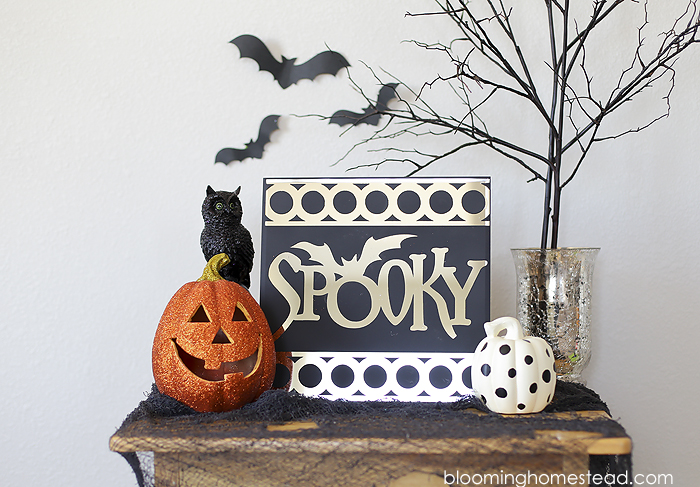 I link up to these parties here.