This is a sponsored post written by me on behalf of Genesis Bows. All opinions are 100% mine.
The holidays are right around the corner and while I have been spending a lot of time on various Christmas crafts, recipes, and home decor ideas, I've also been wracking my brain for holiday gift ideas. If you are on the hunt for a great gift for your child then today's post is for you. Have you ever heard of Genesis Bows? They offer several styles of bows that you can customize. Archery is such a popular sport so we decided to order a custom Genesis Original compound bow for my son. He was so excited when he opened up his bow and immediately went in the backyard to try it out! He loved the carbon and camo color combination.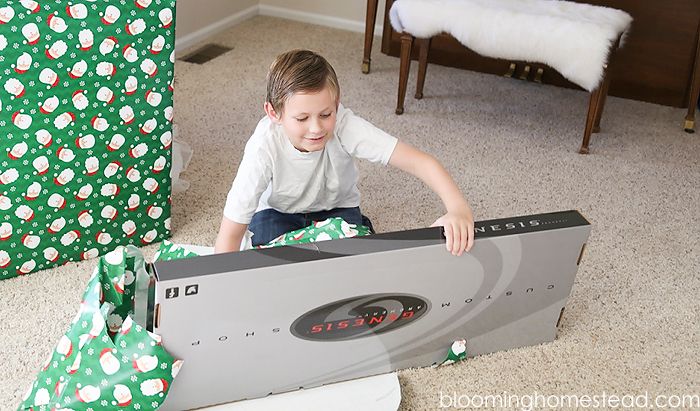 Because these are the same bows they use in school, he was already familiar with where to place the arrow and how it works and got excited to teach me all about it.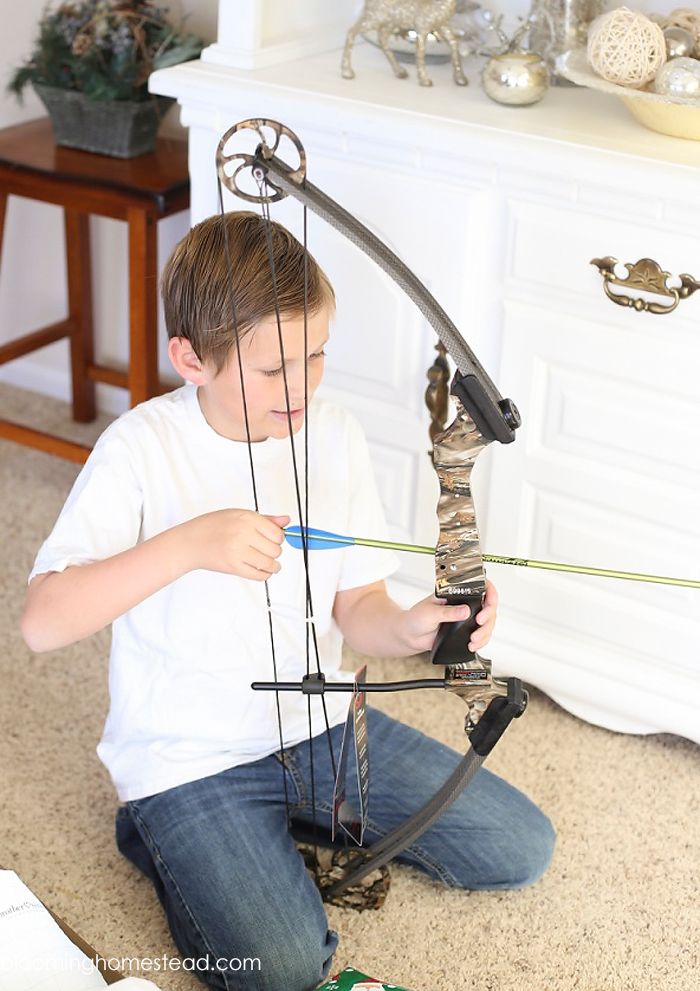 I love that when he comes home from school he asks if he can go in the backyard and practice with his bow. Not only is getting outdoor exercise, but he is improving hand-eye coordination and balance. Did you know that archery also increases focus and patience? I'm thinking I should start using his bow too, I could use all the patience and focus I can get. 🙂 Plus its a sport that people of all ages and athletic ability can participate in which is a win-win in my book. Archery is not about hunting and weaponry, its a hobby categorized with bowling, badminton and table tennis. Plus, you can enjoy using the bow in your backyard (city/county ordinance permitting) instead of having to visit a range.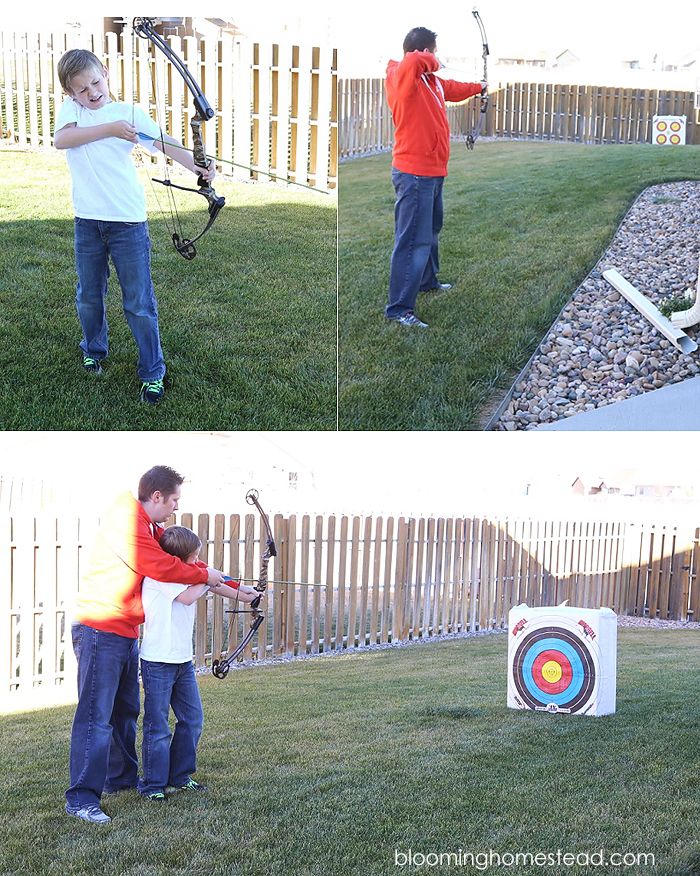 Not only is this bow a perfect introduction into archery, but Genesis compound bows have some awesome benefits such as:
Children can't outgrow it because there is no specific draw length

With a draw length of 15" to 30", everyone in the family can use this bow to shoot ( As you can tell my husband had a blast trying it out)

Beginner archers won't develop bad habits caused by an ill-fitting bow

All Genesis bows can be customized using the Genesis Build-a-Bow tool on the Genesis website, this was perfect because we knew our son would love the camo option. The Genesis Original, Mini and Gen-X are available in convenient kits.
Now that we've talked about how awesome these are, how about a giveaway? a Rafflecopter giveaway

Be sure to check out Genesis Archery on YouTube