This season I am loving all kinds of typography around my home. I decided I wanted to create a Glittered JOY sign for my dining room but I wanted it to be a little different than other signs I've made. I really wanted to incorporate calligraphy and after browsing through my craft supplies I came up with this fun sign.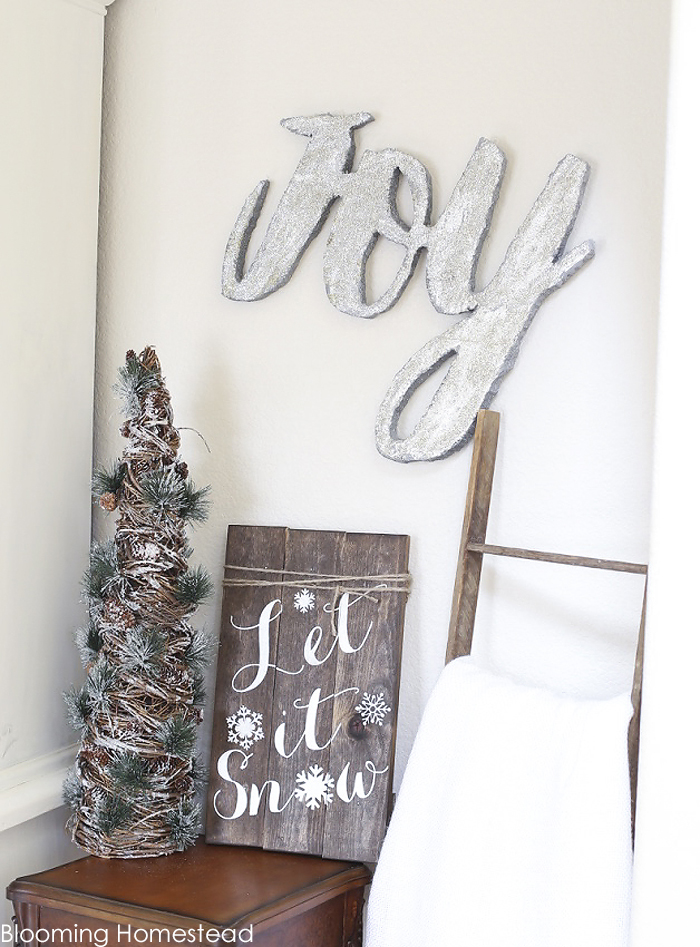 Supplies:
Make It:FUN 1 " foam sheet
Styrocutter Plus
Silver Spray Paint
Glitter
Wood Glue
Foam Connectors
Stencil (opt)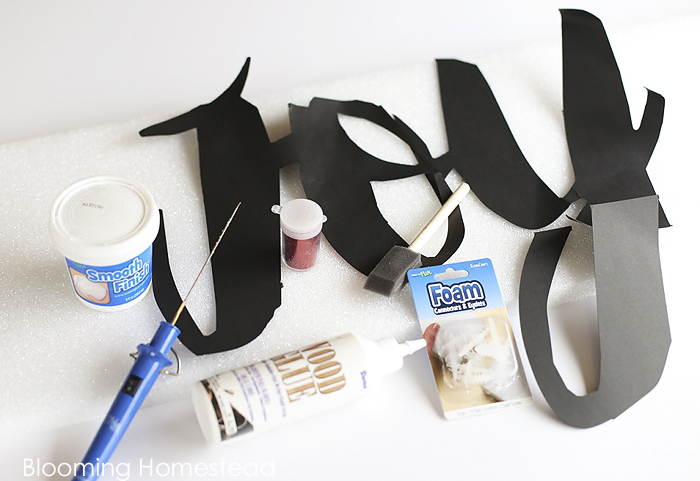 To start I cut out a stencil using my Silhouette then traced it on my foam. If you don't have a Silhouette or craft cutter you can freehand.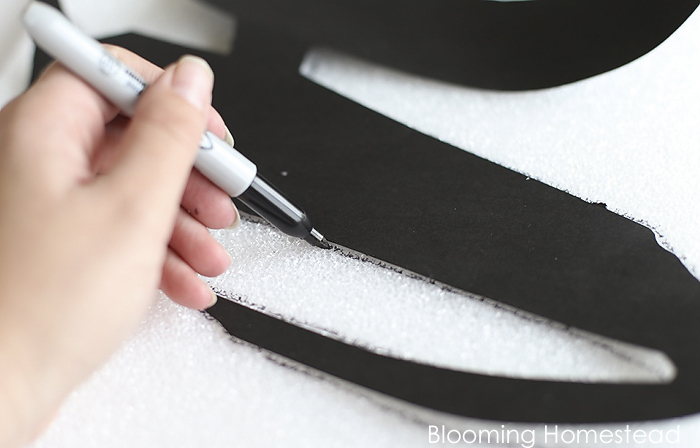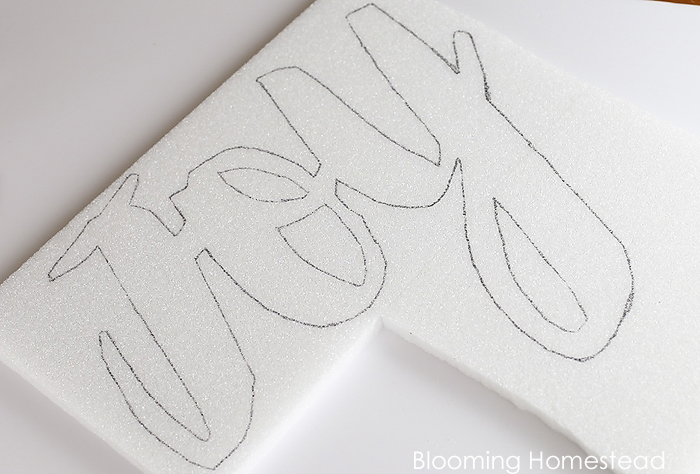 Now you're ready to cut out the JOY using the styrocutter. If you want more details on how this works you can check out my youtube video here.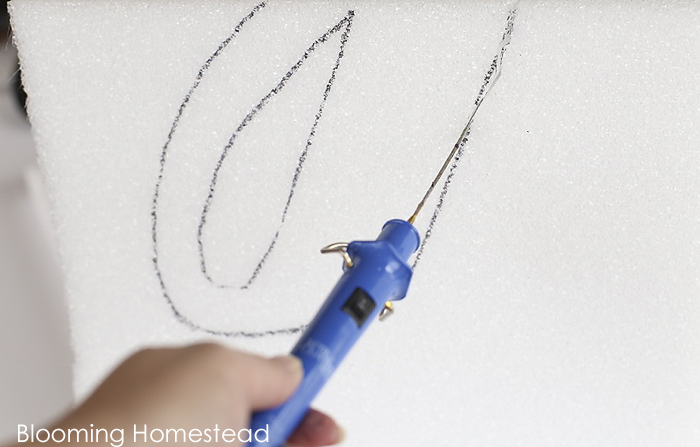 I decided to make this fairly large, so I had to use an extra sheet for the bottom of the Y which I attached with foam connectors.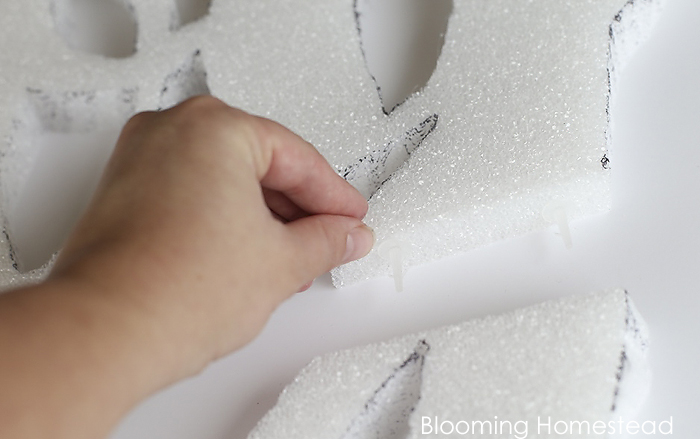 After you have the Y attached, you'll spray paint the foam.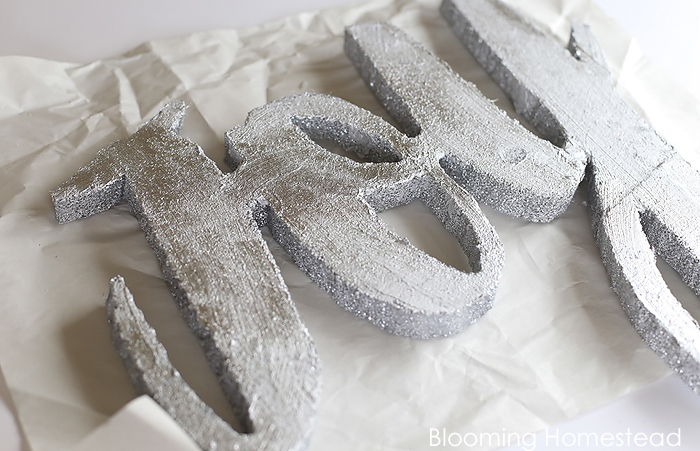 When it's dry you'll start brushing on glue or modge podge and drizzle on glitter.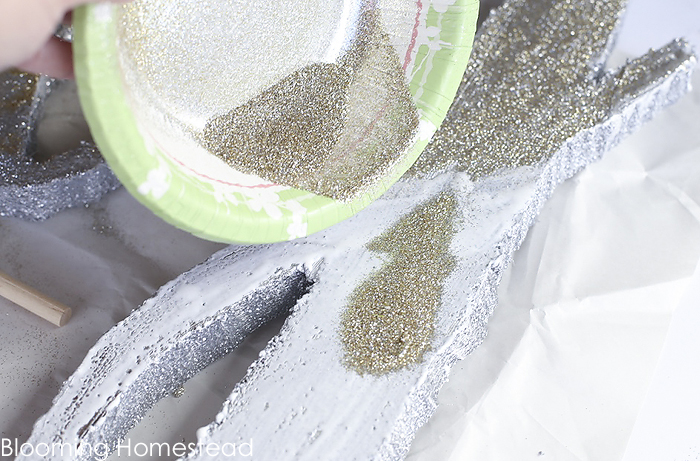 Be sure to shake off excess. Don't you just love the mess of glitter?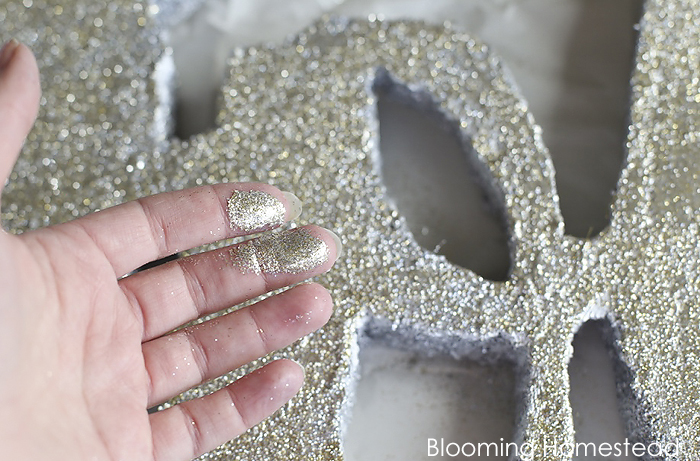 I love how it turned out!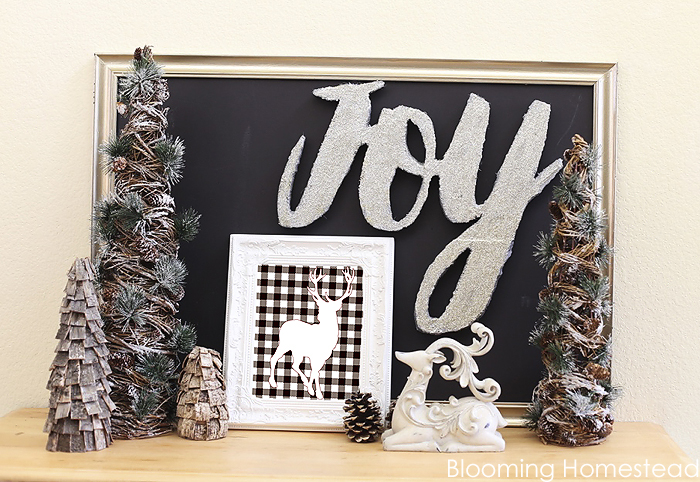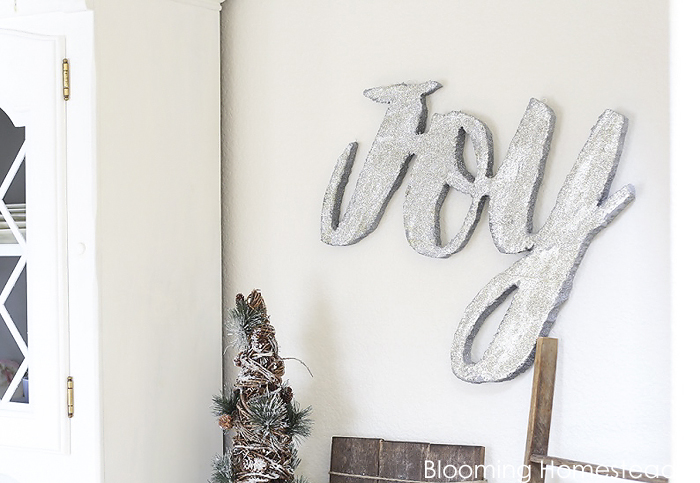 Check out these other favorites: