This is a sponsored post written by me on behalf of The Hershey Company. All opinions are 100% mine.
This time of year is all about family and I love the little traditions we have started with our family. During November we try to focus on being thankful for our many blessings, and after Thanksgiving we wanted a new tradition to keep gratitude and service in our hearts throughout December too. This year we decided to make a DIY Kissmas tree centerpiece. The idea behind the Kissmas tree is every day you pick two Hershey's Kisses Chocolates, one for you and one to share. You do a quiet act of service for someone in the family and leave behind a "kiss". You don't get a kiss for the day unless you give service first. This is such a fun way to reinforce the idea of serving others and not just thinking of yourself. I also love that it gives them something to focus on and look forward to, that doesn't include what they will get, or toys they want from Santa.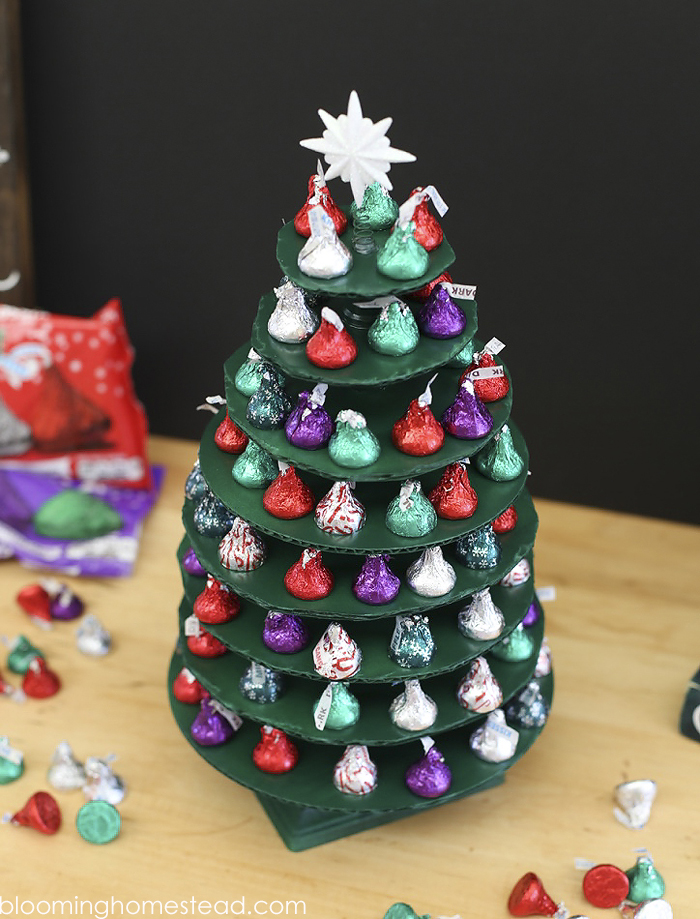 Today I'll share how to make a simple Kissmas tree. Here are the supplies you'll need:
Hershey's Kisses Chocolates (we love a variety)

1 pack 8″ cardboard cake boards

1 pack 6″ cardboard cake boards
1 pack wooden spools
1 4″x4″ wood base
hot glue
scissors
green spray paint
Star ornament topper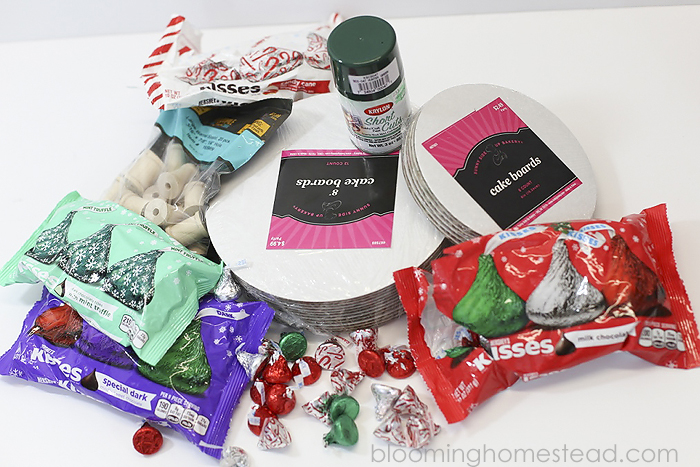 To create your tree, you'll start by using one 8″ cake round as a base. You'll cut each layer down to shrink the diameter down .5″. So start with 8″ base, then cut another to 7.5″, then 7″, then 6.5″, etc.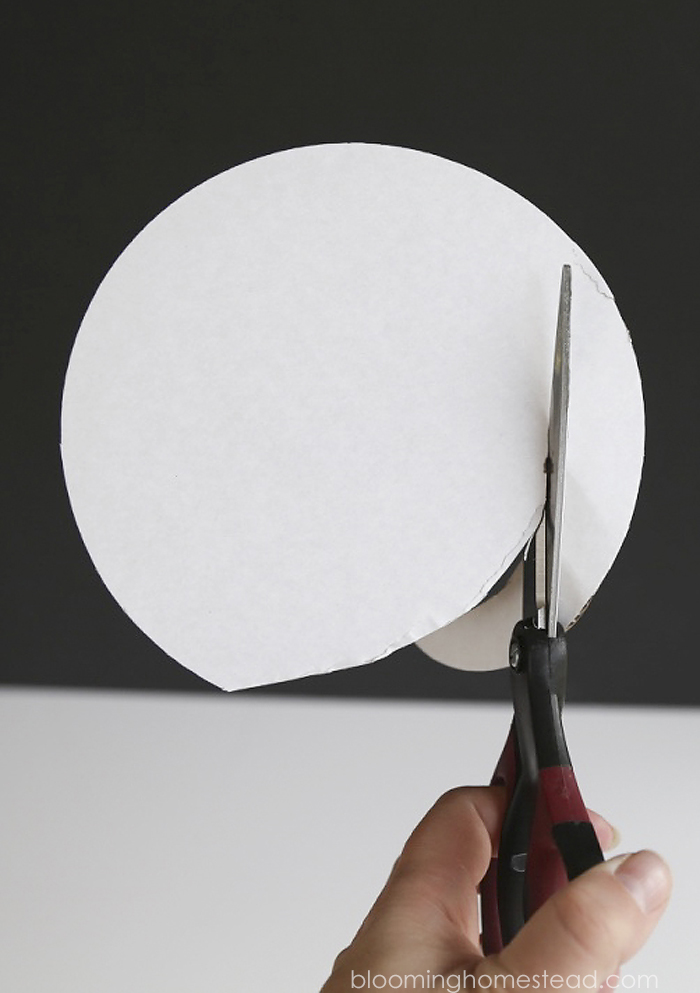 I decided to buy the 6″ boards as well to make the smaller layers. You could also use cardboard boxes.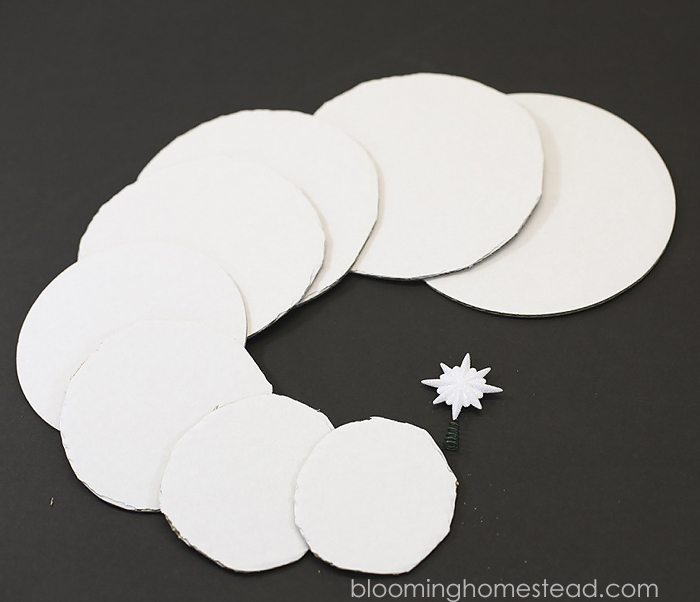 When you have all your layers cut, you'll start gluing them onto each other using these wood spools in between each layer. Be careful to glue the layers evenly so the Hershey's Kisses Chocolates won't slide off the layers.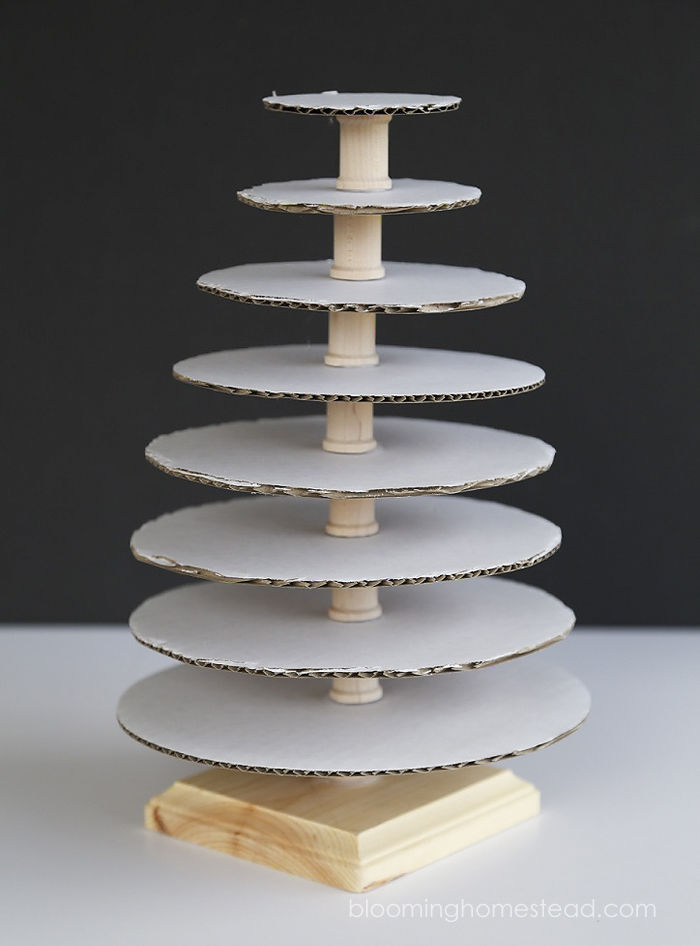 After you get all the layers glued on you'll glue the entire tree onto the 4″x4″ wood base to act as the main support. Next up is spray paint and the addition of the star ornament topper.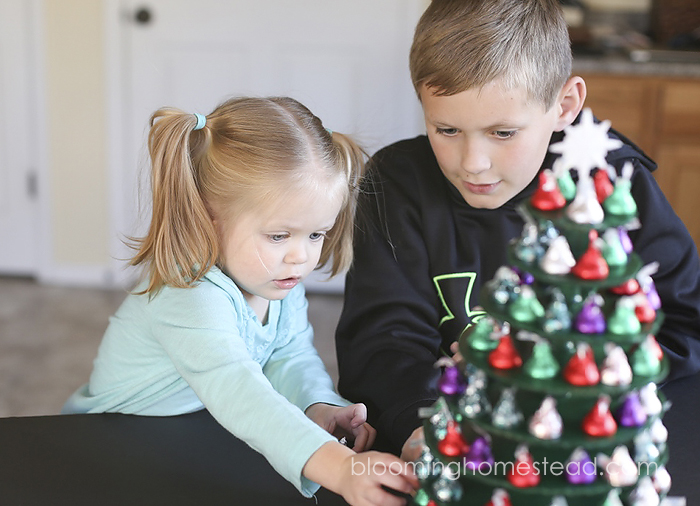 Now you are ready to introduce your new tradition and load up the tree with an assortment of Hershey's Kisses Chocolates! (The kids love this part!)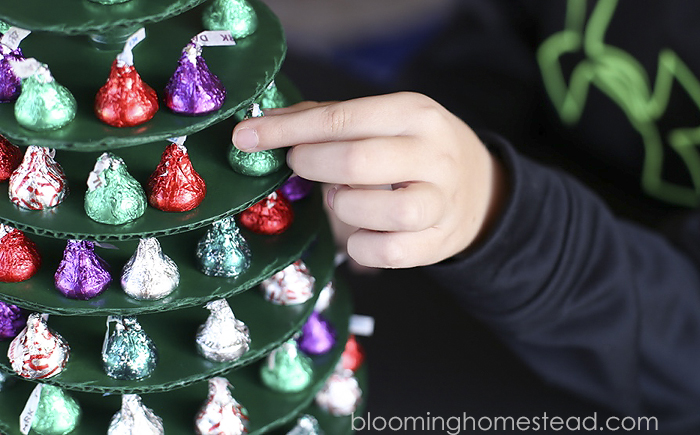 We are so excited for this tradition and plan to bring it back year after year. The kids love coming up with sneaky ways to serve! I hope you'll join our family with this tradition and start some #NewTraditions of your own with The Hershey Company. #contestentry