This post is brought to you by Deco Art Inc. I received free products to try. As always, all opinions are my own!
Ever find yourself browsing the thrift store and you come across something and think…"well, this is kind of cute but needs an update"? To be honest, I haven't been to the thrift store for shopping in months, but the other day I got the itch to upcycle and wouldn't you know it I came across this cute little bowl. Isn't she a doll? This Thrift Store Pedestal Bowl Makeover is one of my favorites to date.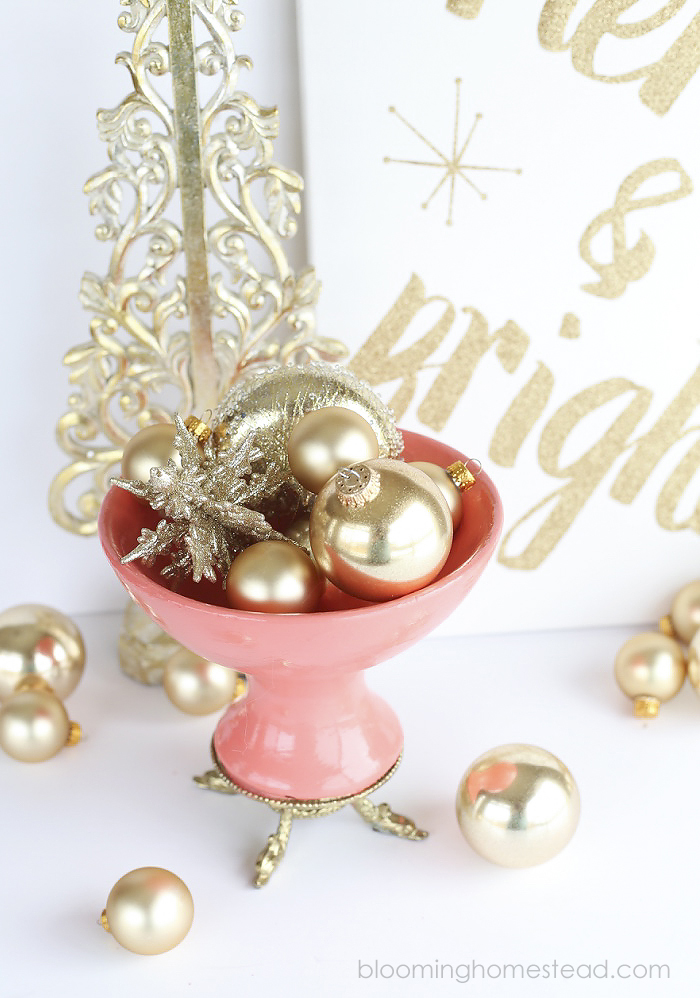 Let's check out what this little beauty looked like in her before photo. The wood was quite worn and wasn't exactly resonating with the gold pedestal. 🙂 However, I had a vision.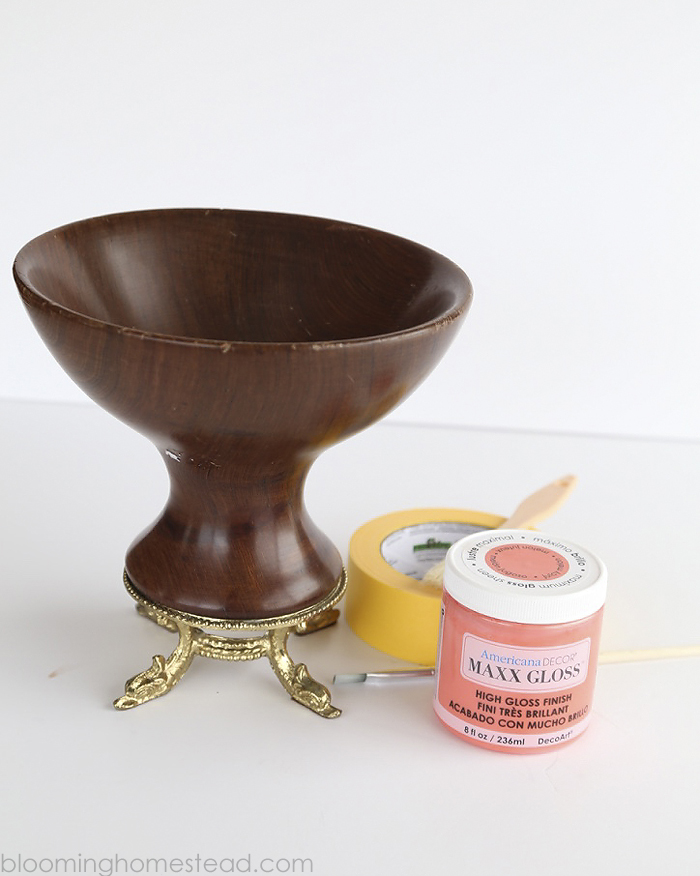 Enter in Americana Maxx Gloss Paint in Juicy Melon. To start I wiped down the wood with a wet clean cloth to prep the surface and covered the gold base with tape.
Next I started brushing on the first coat of paint. I would recommend a foam versus bristle brush.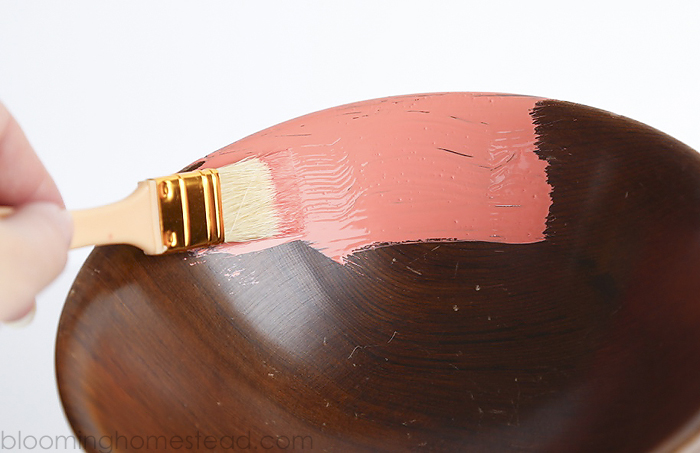 You'll want to let the paint dry fully in between each coat.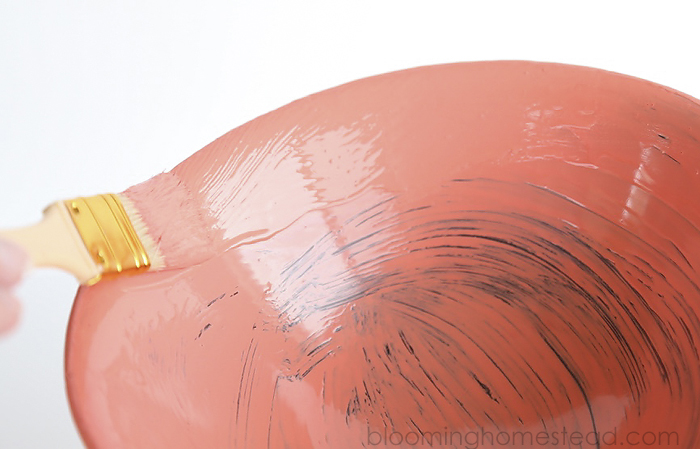 It took about 3 coats to get this dark wood fully covered.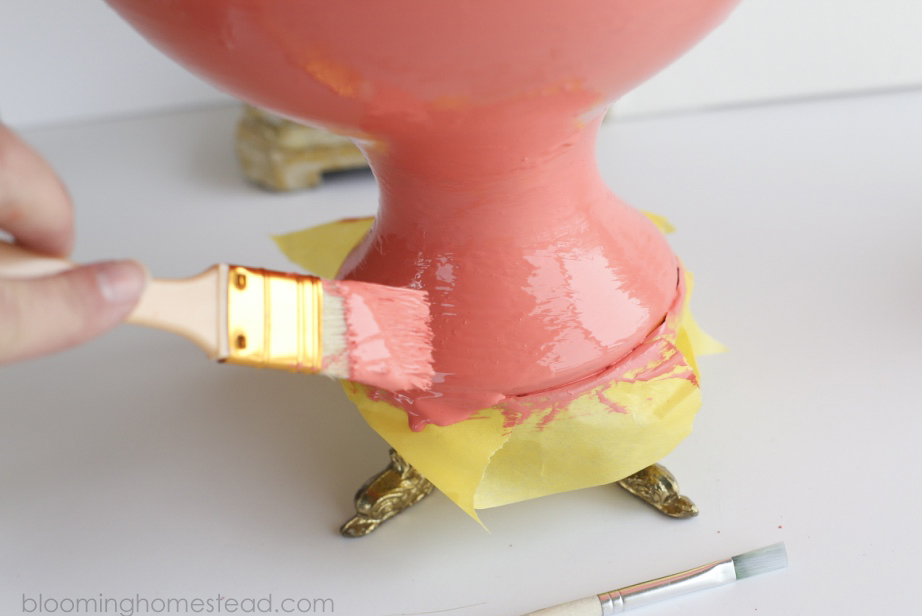 I couldn't be happier with the finish of Americana Decor Maxx Gloss Paint. When you first brush on the paint you can see some imperfections but the extended open time allows optimum flow and leveling for an ultra smooth finish.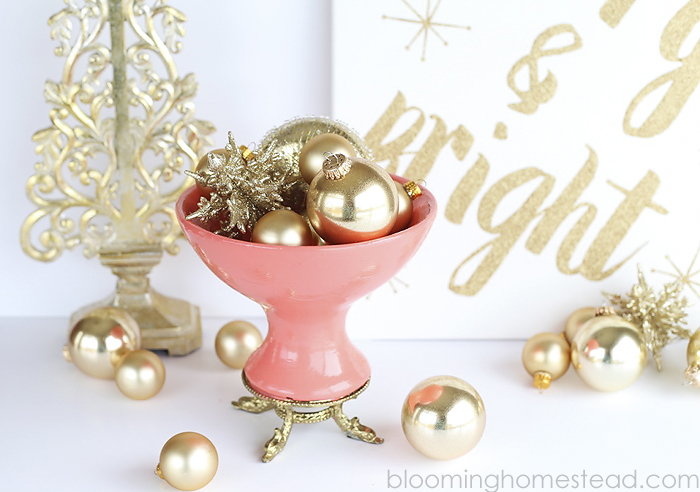 It comes in 20 different colors in high-gloss sheen that delivers an almost lacquer-like finish. Until now, this level of gloss finish has only been available in aerosol spray paints. You can find Americana Maxx Gloss Paint at Michaels (in-store & online), Home Depot (select stores & online), Jo-Ann Fabric & Crafts Stores (in-store & online), and Meijer. I am seriously in love with how glossy this sheen is.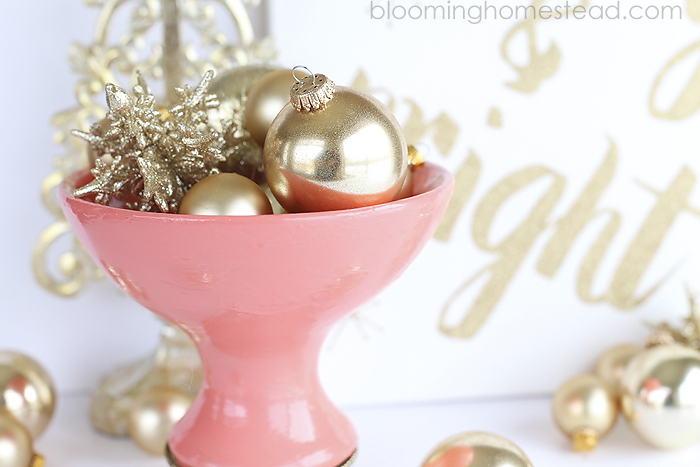 I cannot wait to try out a few of the other colors on some furniture pieces in my home!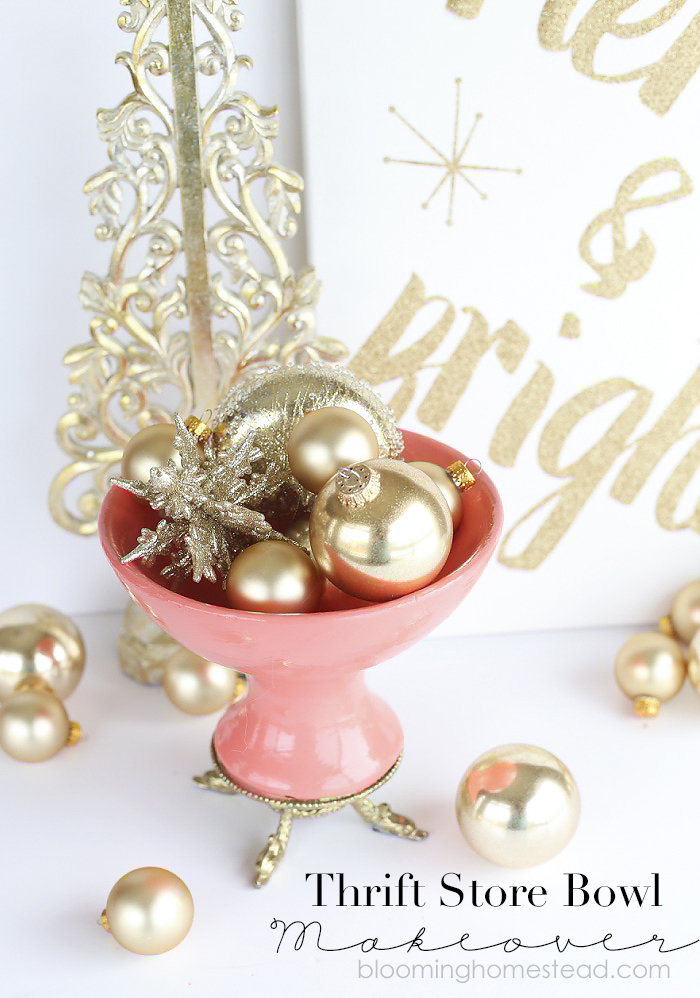 Check out these other fun diy projects: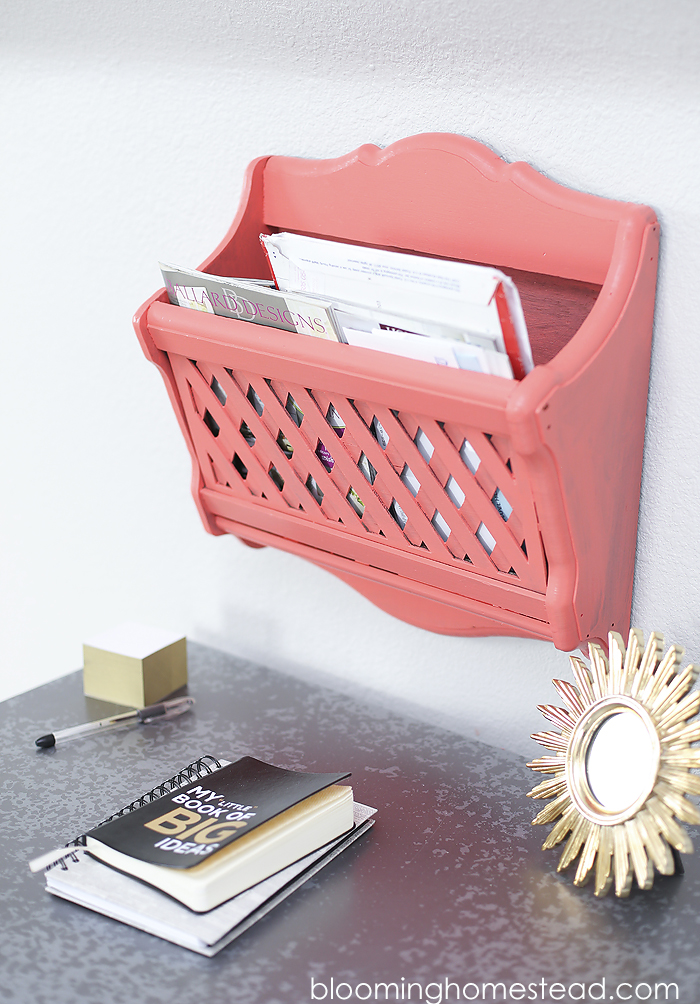 I link up here.