Spring is here and it is gorgeous! We are enjoying the warm weather so much. There is something so special about this time of year when we can get outdoors and get exercise and just have a great day as a family. We put up a trampoline for the kids and they are loving it (okay, we are loving it too!) I saw this quote the other day and fell in love with it and decided to create a free printable to share with you all.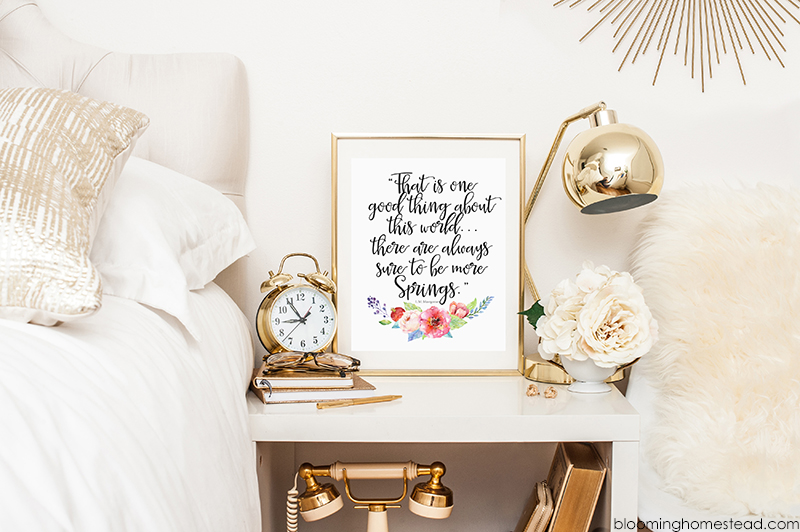 Click here to get your own copy.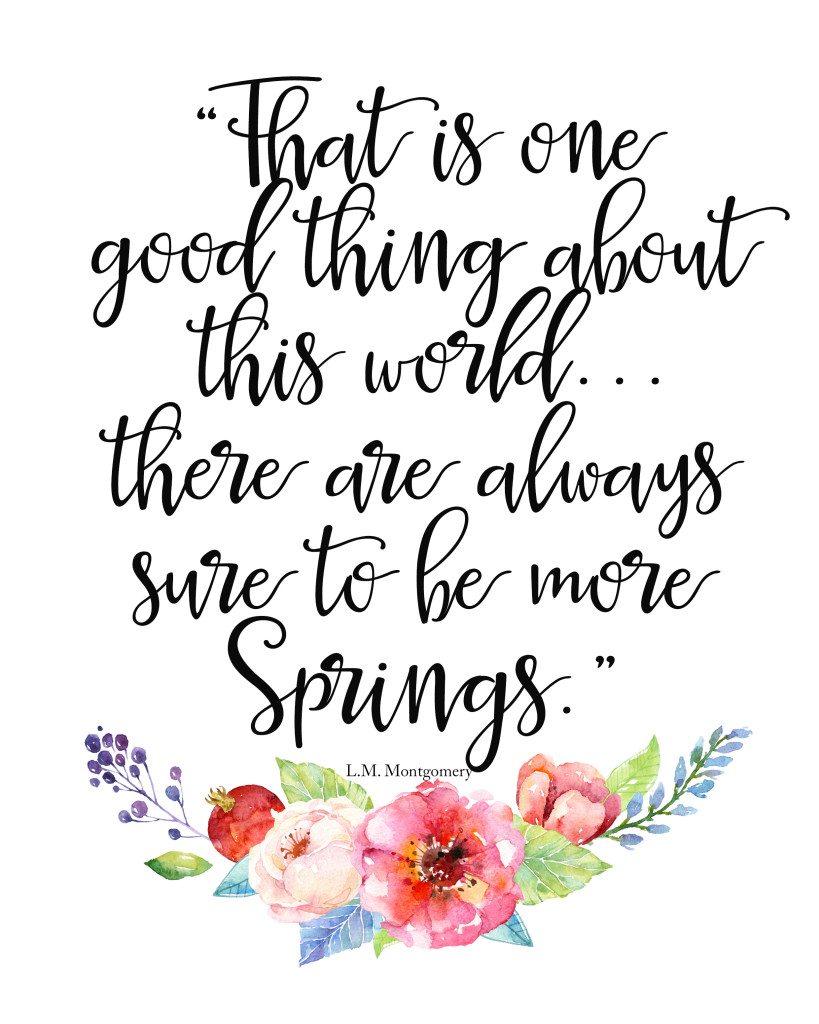 This weekend the forecast is calling for snow so I've got plans to start tackling a paint job in another bedroom. We are slowly plugging away at getting each room painted and put together. Slowly but surely we are getting there and I can't wait to share you the details. My only problem is I have yet to actually finish a room. We are waiting on new furniture in several rooms but its not in the budget so for now we have lots of open space and some old (but still functional) furniture.
Looking for more free printables? You might want to check out these other fun favorites I've created in my collection: