This is a sponsored post written by me on behalf of The Hershey Company. All opinions are 100% mine.
There's nothing quite like celebrating a birthday, especially for children. It is so fun to see how excited they get over every detail. While it is always such a fun and exciting day, it can often take quite a bit of planning and sometimes I am exhausted when the day actually arrives. From creating invites, picking a theme, creating decorations, not to mention planning the food, games, party favors, and entertainment. All of these little details make such a big impact but can be a bit overwhelming. Planning Birthday parties with Hersheys birthday themed products will help make your child feel extra special on their big day. Today I'm sharing how I used them to create a fun "Candy Shop" for my daughters recent birthday party.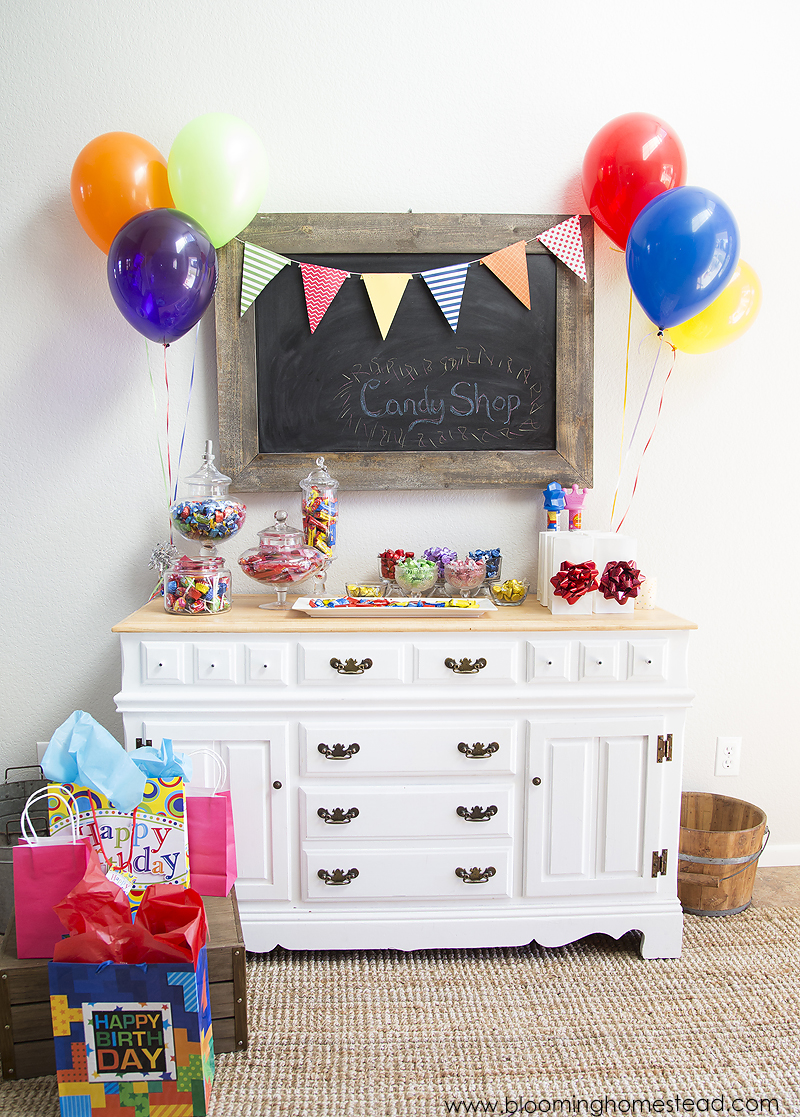 For the candy shop, I decided to use a variety of apothecary glass jars and bowls to hold all the different candy varieties.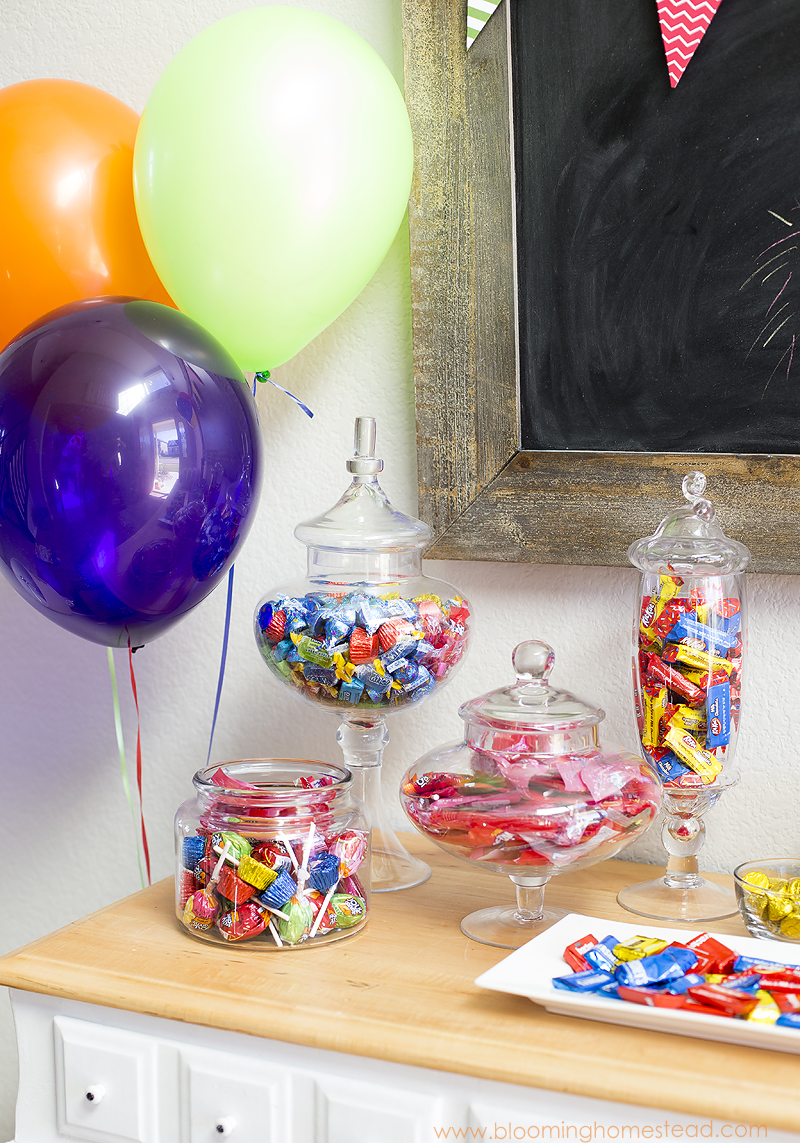 I also set up some little bags and bowls for the kids to collect their favorite treats as a party favor. I loved this idea because it not only served as party favors, but also worked as the main decorative area for the party. I created a simple colorful paper banner and added some balloons to finish off the look.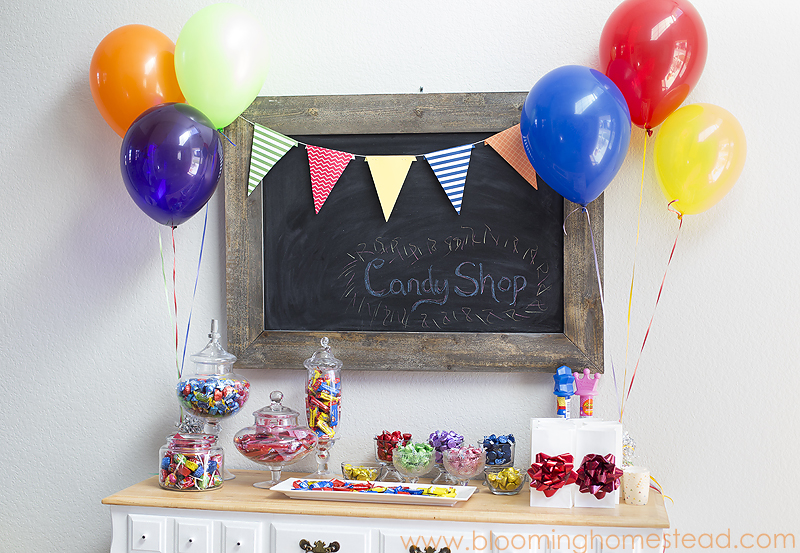 No matter what kind of party theme you are planning, Hershey's has the perfect products to sweeten any celebration. From new Hershey's Kisses Birthday Cake Candies to Reese's Peanut Butter Cups Miniatures to iconic Hershey's Kisses Chocolates, your favorite Hershey products are now available designed for birthday celebrations.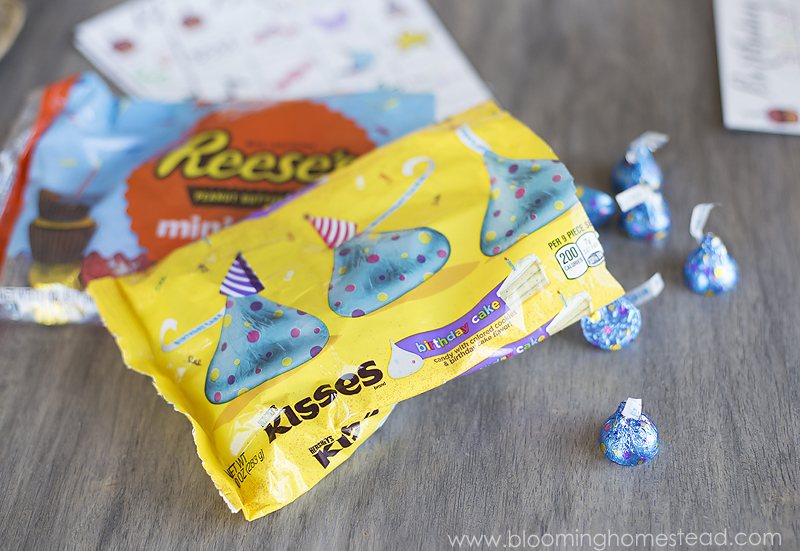 The new Hershey's Kisses Birthday Cake Candies pack the taste of birthday cake into just one bite and complete with a satisfying crunch are perfect for any birthday theme. These worked perfectly for our birthday bingo game.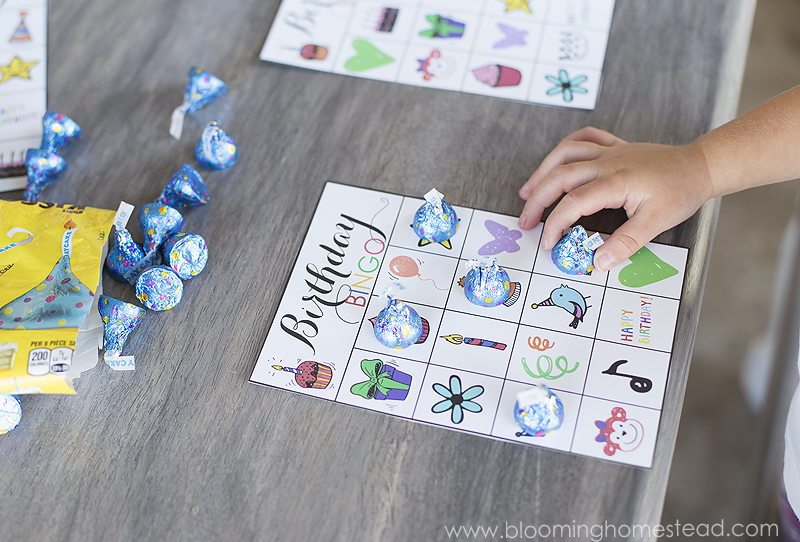 I created this fun printable bingo game and we used these colorful kisses to mark the squares. You can get your free printable-birthday-bingo game here. Simply print out the bingo game on bright white cardstock in color. Trim out each bingo game board and pieces. (I recommend laminating the game boards and pieces so you can reuse them for each birthday.)
I love these Hershey's Kisses Chocolates that come brightly wrapped in foils to fit a variety of birthday themes. We chose a rainbow theme and were able to use all the colors and they were perfect.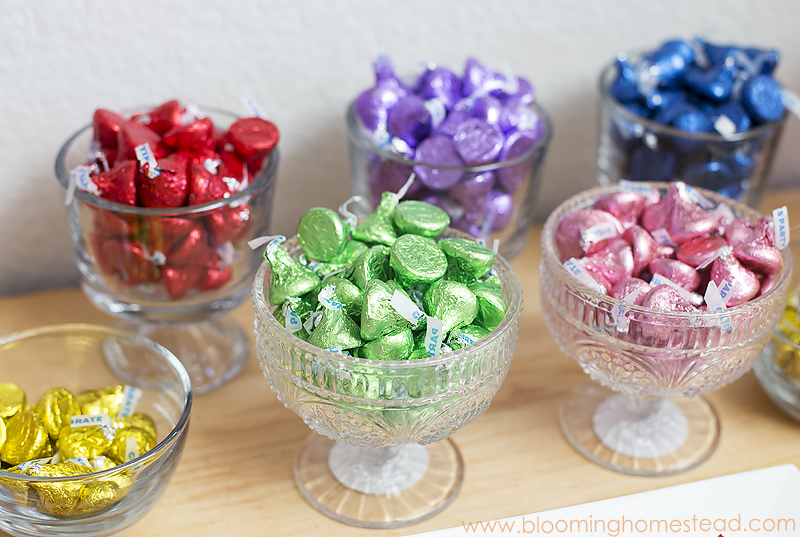 We had a lot of variety in our candy shop and it was a definite hit! You can conveniently find the full line of birthday-themed products from Hershey in the Celebrations aisle at Walmart stores nationwide and most birthday-themed products at other select retailers. This makes it so easy to gather all your birthday celebration supplies all in one place!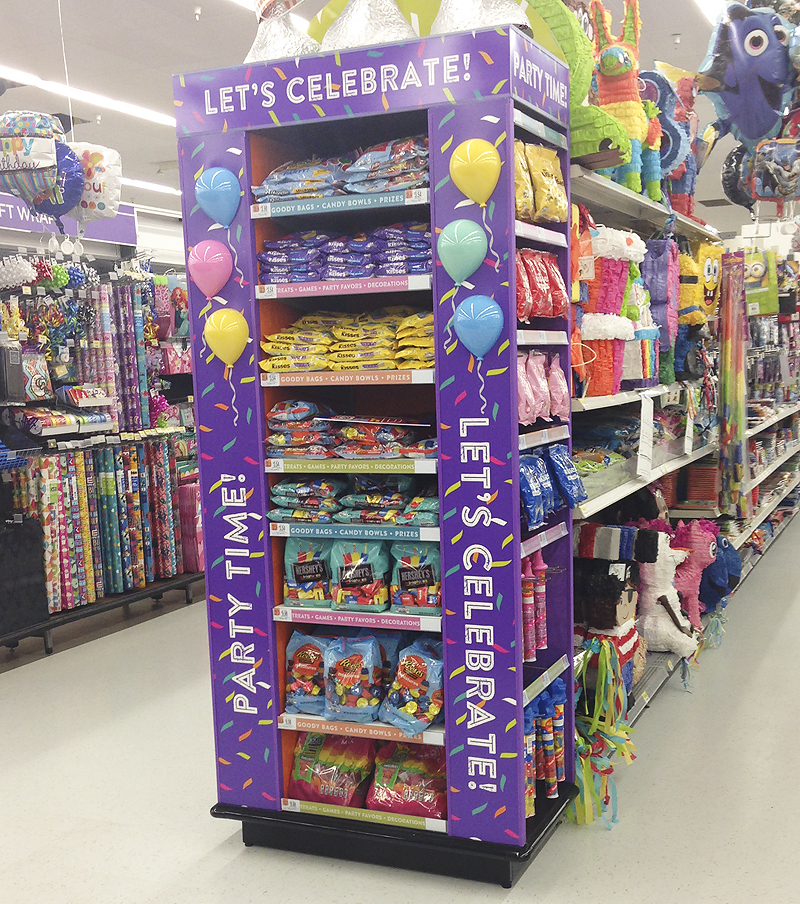 My kids has so much fun at my daughters birthday party and my son can't wait until March for his big day and has already requested a candy shop for his next party.