Are you ready for the holidays? Today I am re-sharing one of my favorite past projects. This pretty DIY Winter Woodland Sign is one of my favorite holiday projects and is oh so easy to make. I love simple, rustic home decor especially when I can incorporate it into the holidays. I love the rustic touch and I kind of have a thing for diy signs if you couldn't tell. 🙂

This sign is super easy and I'm going to show you how to make one of your own!
Here are the supplies you need to make your own DIY Woodland Sign:
1 piece 1 x 3 x 6 ft common wood cut into 3 pieces of 17.5″ lengths each
2 pieces 1 x 1.5 x 10 common wood (for back bracing pieces)
hammer and nails or nailgun
sandpaper or sander
dark walnut stain
white acrylic craft paint
paint brush
stencil
poly or sealer
2 yards jute
Step 1: To start you'll want to create your board. I wanted a pieced together look so I chose to nail some boards together. You could also just use a solid piece of wood 30″ wide 17.5″ in length. For the piecing, you'll take a 1 x 3 x 6ft common board cut into 3 lengths of 17.5″. You'll also want to have 2 pieces of 1 x 1.5 x 10 to brace as backing. (You can also buy a similar remade board here)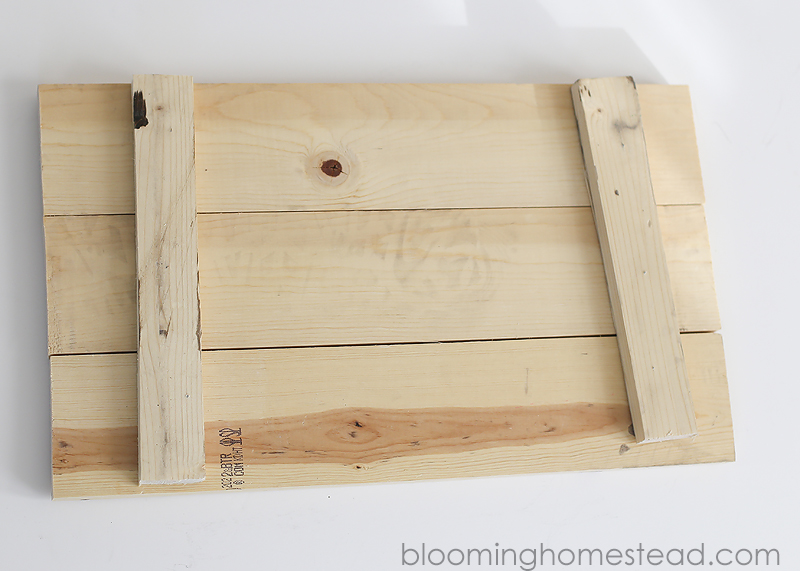 Step 2: Now you'll nail it together. I used simple flat nails and a hammer to attach it together. After you get it nailed together you'll want to sand it down and then stain it.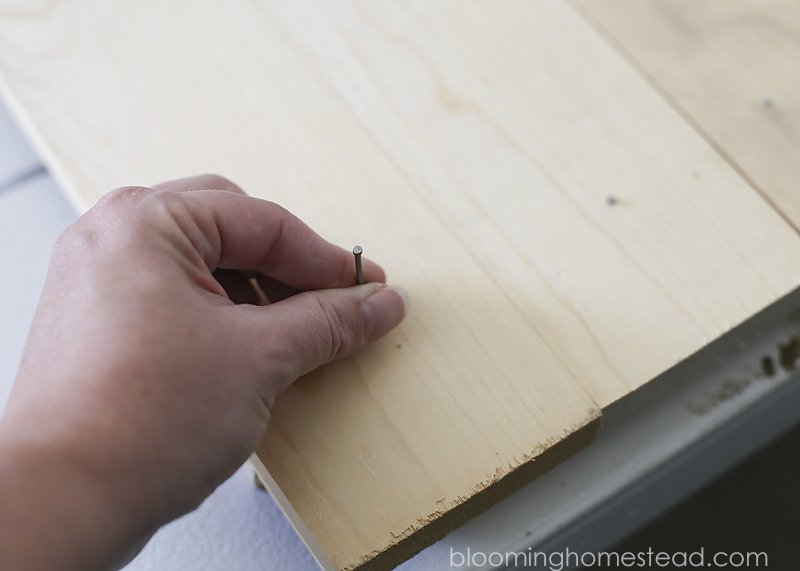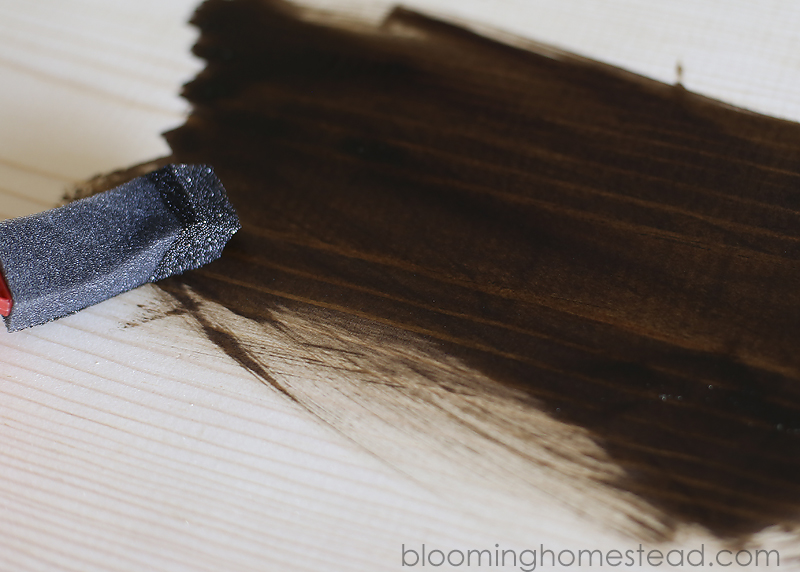 Step 3: After the stain is cured, you're ready to paint. I am not talented with freehand so I created a (messy) stencil with my craft cutter and self adhesive vinyl. If you don't have a cutting machine you can try the freezer method for stenciling.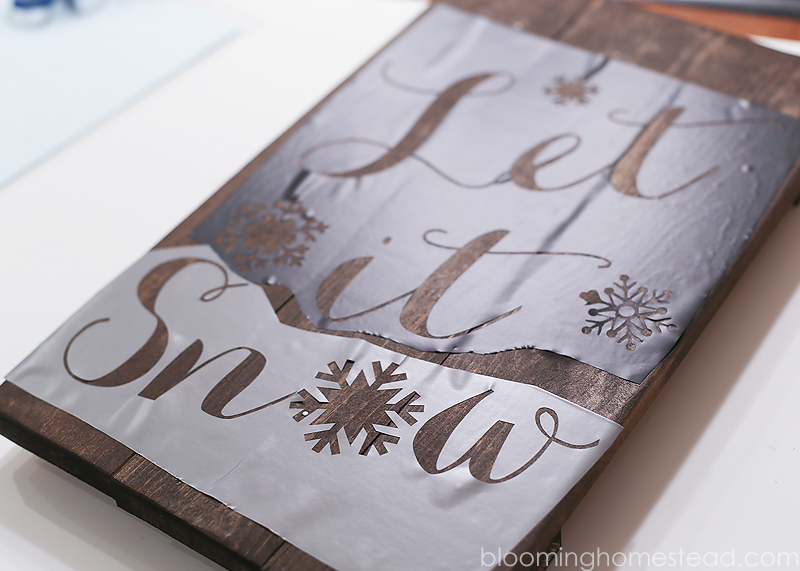 Step 4: When you have your stencil placed you can start painting. To avoid a lot of paint bleeding it helps to use a paint dauber with a blotting method using a minimum of paint. You can layer it if you need it more opaque.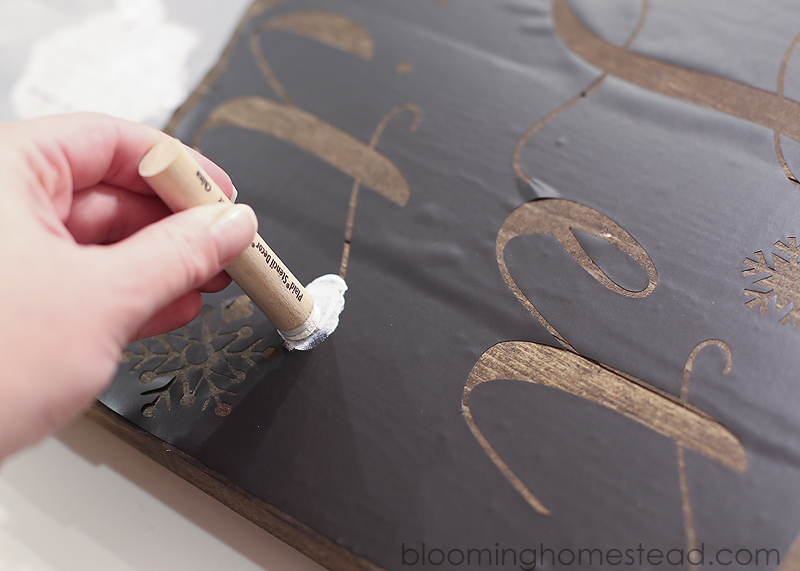 Step 5: When the paint is dry you can remove the stencil and seal your board. Now tie on some jute for a fun rustic touch. Tying jute around the wood adds a rustic touch!And there you have it, a beautiful rustic woodland winter sign.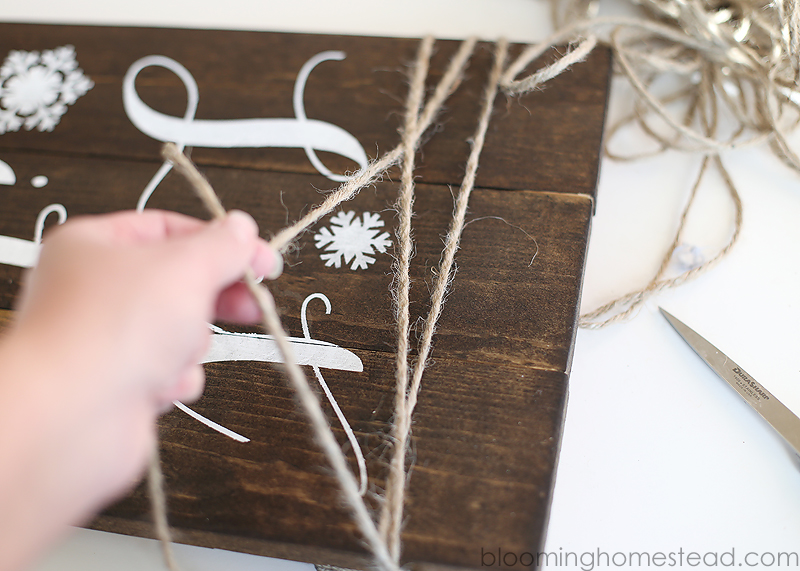 What do ya think? Cute right? I'm pretty much in love with it and I think I might make a few to give as gifts as well. One more reason I love these and they can stay out all winter since they are holiday specific. I get so excited when fall hits about all the fun holidays to decorate for…but usually by the time January hits I'm ready for some decorating stability. 🙂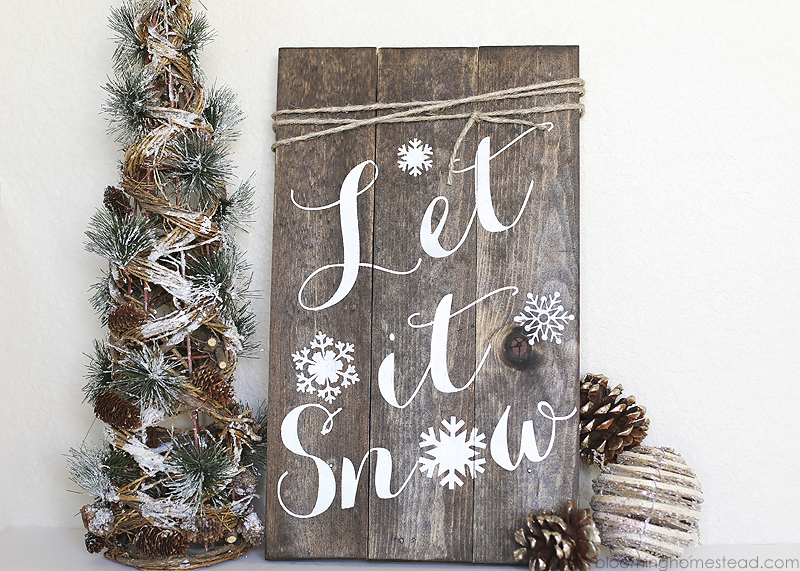 My main tool for this project was my silhouette cameo! You can find it here. (affiliate link)
Silhouette Cameo — Starter Bundle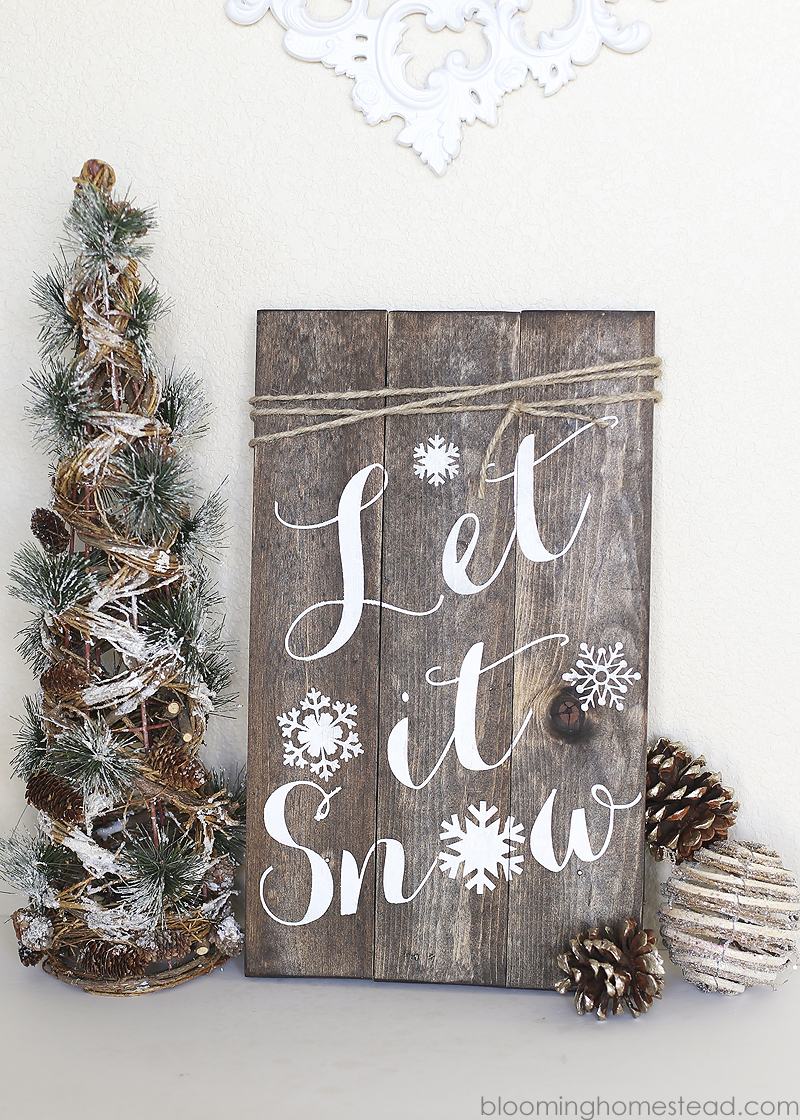 This post was originally shared on Live, Laugh, Rowe 11/25/14.