Over Christmas break I decided to create a 2018 year at a glance calendar preview that coordinated with our popular floral calendar printables (available here). As I was planning for the new year, I found myself flipping from calendar to calendar to check dates. After a few minutes of this I thought, "man, I wish I had a full page preview of the whole year". Hence the creation of the 2018 year at a glance calendar.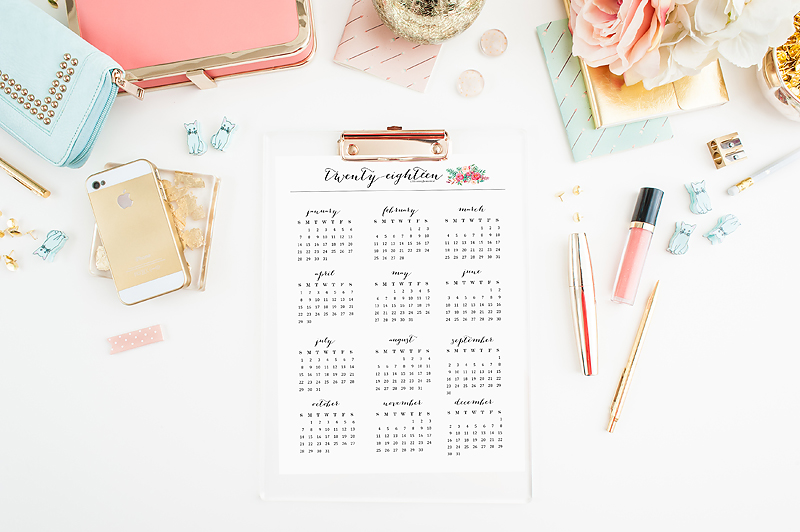 This little beauty will make a great addition to the calendar and will hopefully be a helpful tool in keeping organized. Go here to download your 2018 Year at a Glance calendar.
If you haven't snagged the free printable 2018 Calendars be sure to get them here.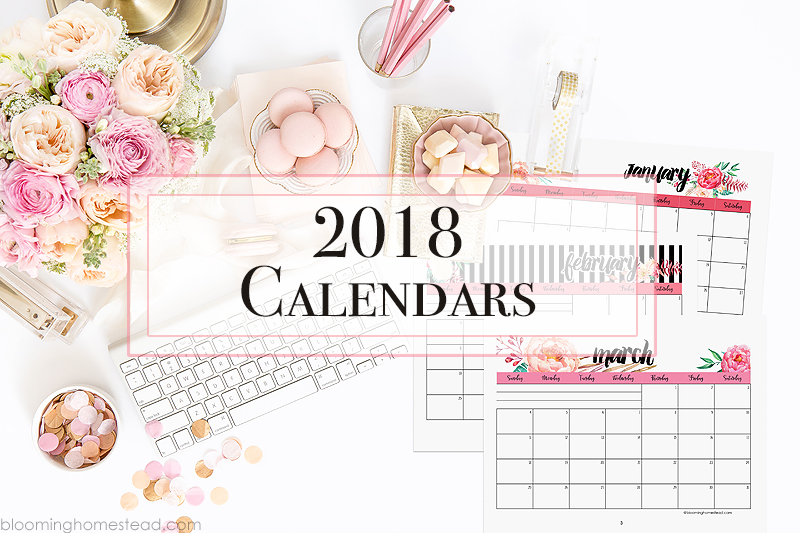 I planned to post this before the new year and then life happened. As always happens with January, there is a crazy transition from the holidays to real life. Lots of catch up on household duties and putting away holiday decor, along with going full swing back into work, school, and activities. After the holiday decor was put away, I decided I couldn't handle our laundry closet one more minute and jumped full fledged into a "mudroom" closet makeover. I am excited to share all the details this next week on how I transformed this space. Here is a little preview: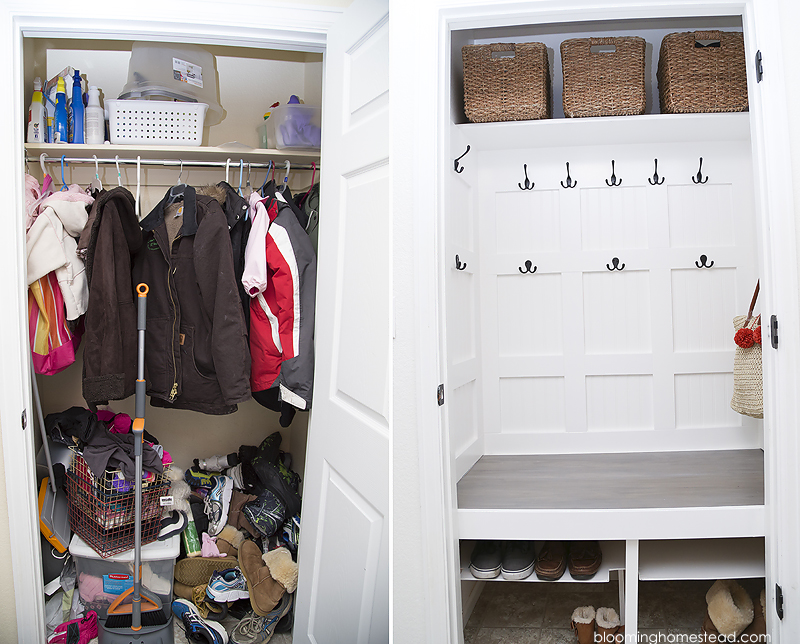 It took me about a week and a half to finish up the closet, did I mention I am no carpenter and have no experience in creating a closet or anything like this? I can't wait to share how this novice pulled off this cool DIY all on my own! Stay tuned for details coming this week.
The rest of January is a blur and I spent the last week on a trip with my parents and now it is February! I mean is it really a month into 2018? Where is the time going? This past year we've had a few things happen that have changed my perspective on how I spend my time and what my priorities are. I've made it a goal to be more intentionally present with my family. This has greatly reduced my blogging time and cut my social media time down quite a bit as well. I've done a few projects but just haven't taken the time to edit the photos and type them up but I am going to work on it. 🙂 While I wish I could say that I am staying organized and on top of things, that is just not the case…hence the reason we are getting a 2018 year at a glance calendar in February. Oh well, better late than never right?