Looking for a fun way to ring in the new year? How about this fun New Year's Eve Printable Bingo Game? Each year we love to have a big family party with all the cousins and extended family. Sometimes keeping everyone happy and entertained until after midnight can be a challenge that is why I created this fun Bingo Printable. Simply print it, cut it out, and you are ready to play. Laminating the game pieces is optional but allows you to reuse the game year after year.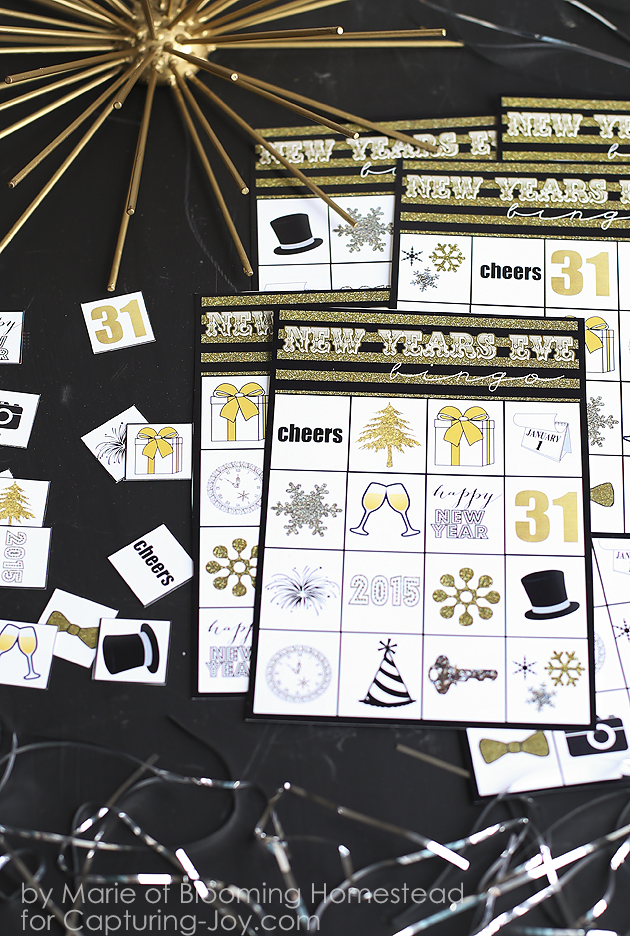 Download your BINGO Game here.
Are you excited for the upcoming new year? I've been thinking about upcoming goals and ideas for the new year and love this time of reflection. This past year was a little rough and I am optimistic and excited for the future. I somewhat loathe the idea of New Years Resolutions, it always seems to set me up for disappointment and failure so last year I chose not to set any. It was interesting because this past year I found myself complacent and stagnant in the progress of many areas of my life. It seems that even though I very rarely complete my New Years Resolutions, at least setting them gets me started on the path for self improvement. So for 2018 I will set some goals and ideas to keep me motivated and moving forward throughout the year. Here's to a positive and productive 2018!
Have you downloaded the new free calendar printable? Get yours here.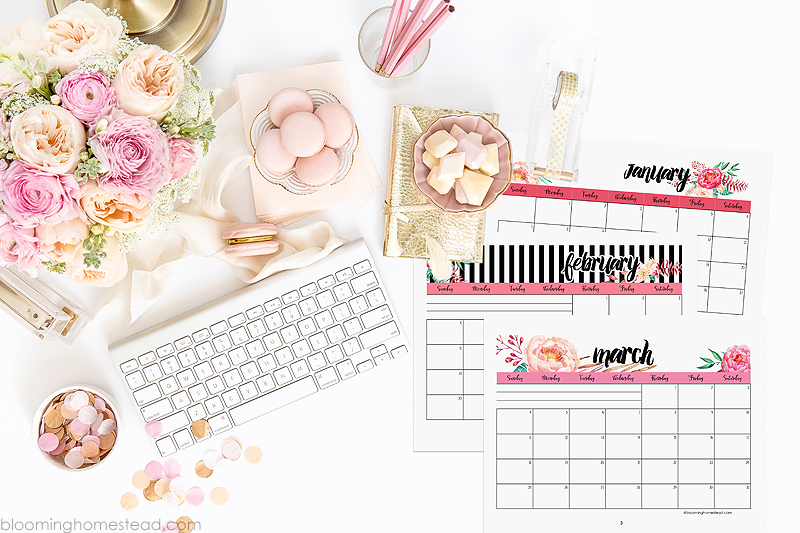 This post was originally shared on Capturing Joy 12/2014