Today we've got a super simple sewing tutorial for you today! I am over at Lil' Luna sharing how to make these fun diy zippered pouches and I've got a complimentary tutorial for these easy sew wristlets that work perfect with the pouches.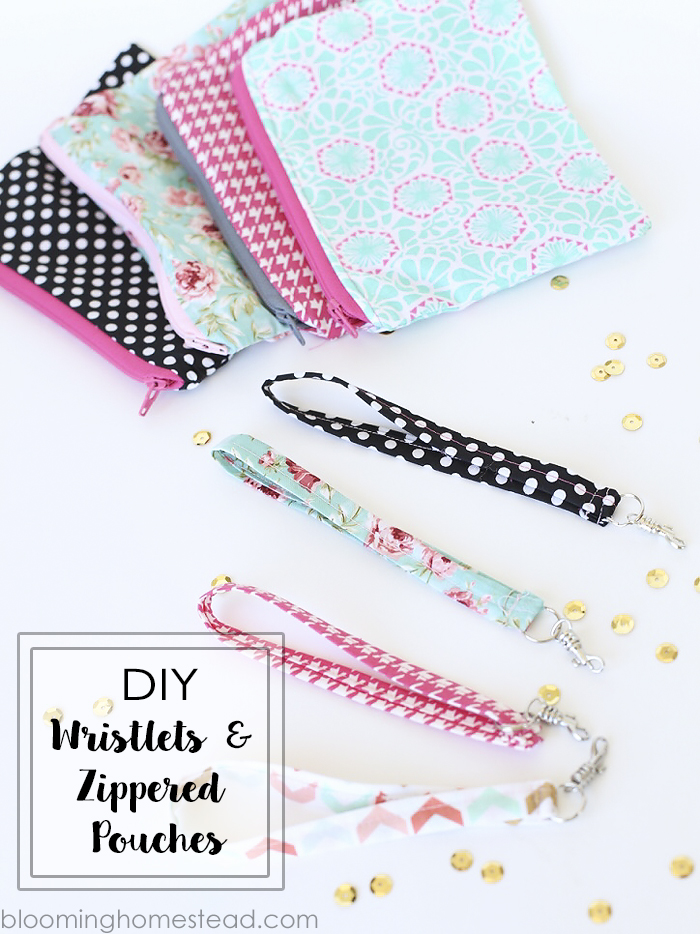 Supplies:
Fabric cut into 13″x 2″ strip
thread
lobster clasp
16mm ring
scissors
sewing machine or needle and thread
iron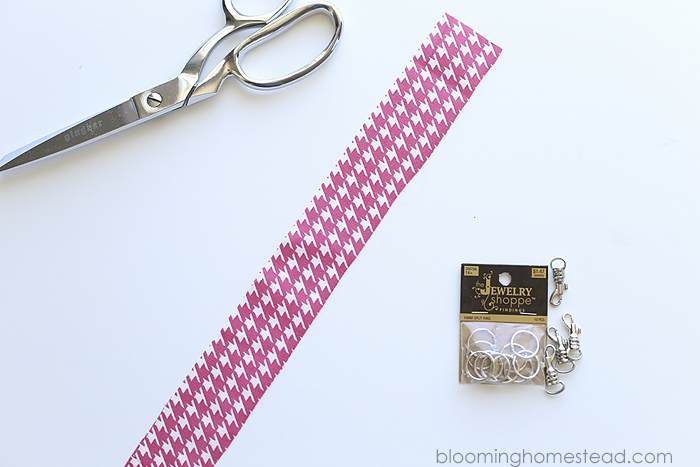 To start you'll cut your fabric into a strip 13″ long by 2″ wide. You'll take the fabric peice and run it through the sewing machine to apply a zigzag stitch around all the edges to prevent freying. (You can use a serger if you have one too)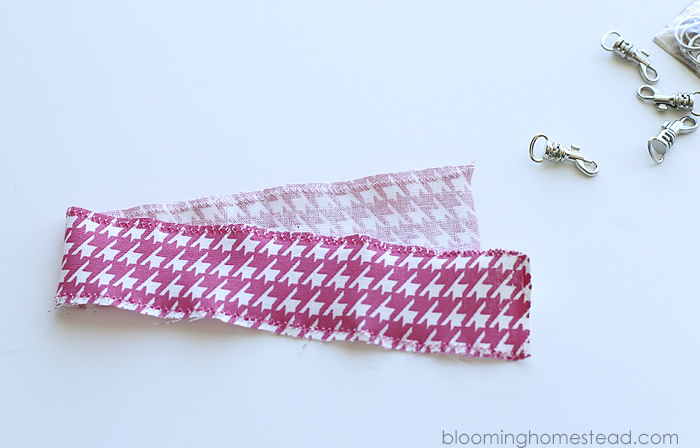 Next you'll fold your edges in starting with one side, iron down, then fold the other side over top of the first folded edge. Press with iron. You will then run the fabric through the sewing machine making a straight stitch down the center.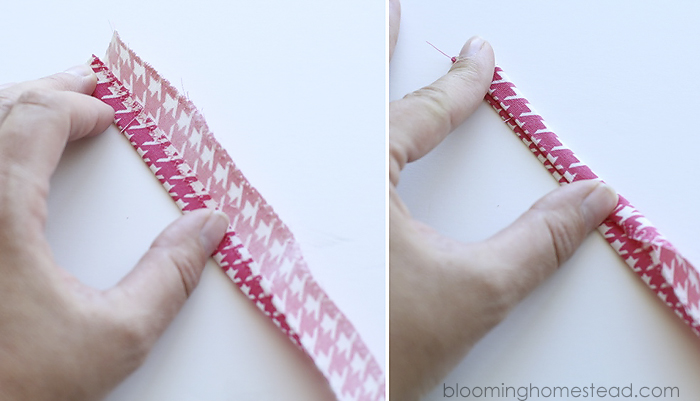 Next you'll fold the fabric length in half, and add on the 16mm ring to one side. Then sew a straight stitch to secure both edges of fabric together.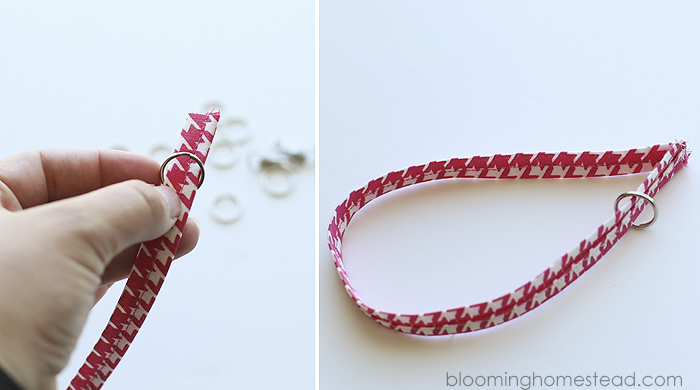 Now you'll fold the sewed edge into itself and move the ring to the bottom. Sew a few straitch stitches to secure in place.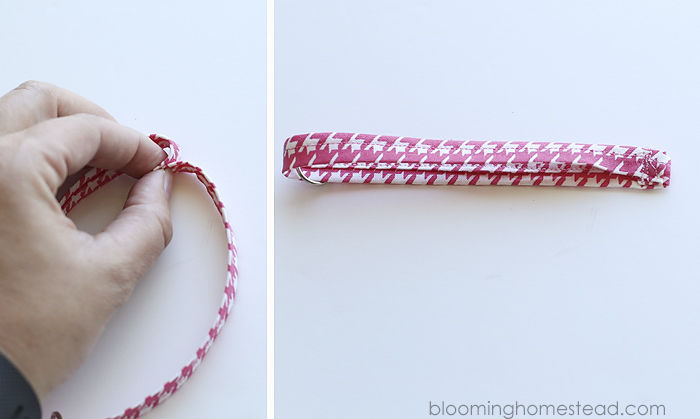 Finish off by adding the lobster clasp to the ring and your wristlets are ready to attach.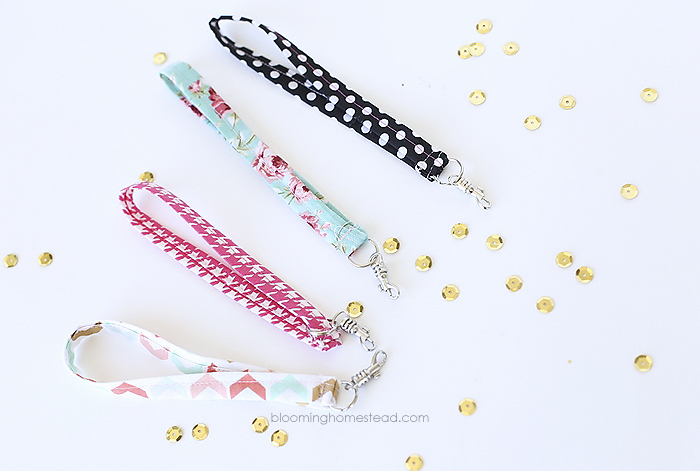 Be sue to head over and check out my step by step tutorial for these adorable zipper pouches. So easy even a sewing novice can whip them up in no time.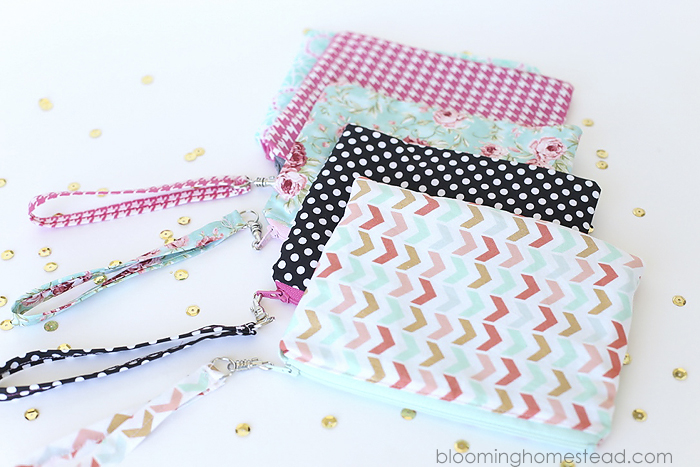 Check out these other fun sewing tutorials:
DIY Baby Burpcloths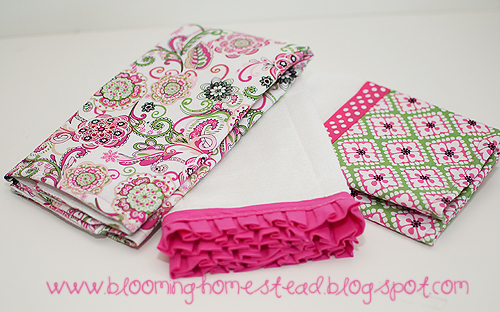 DIY Striped Curtains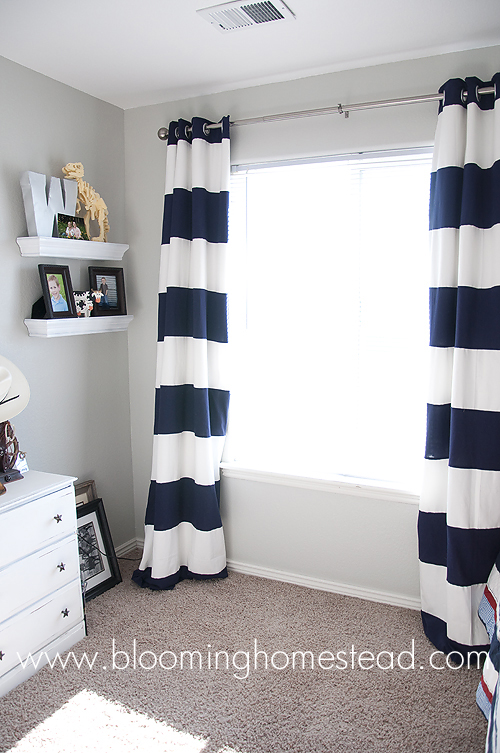 Easy Envelope Pillow Covers