Hello Friends, its been about 7 months since we moved into our current home and I figured it was about time to share some details. Today we are talking all about the Master Bathroom. When we walked through our home before purchasing, there were so many elements that we immediately fell in love with. There were also a few other areas that we knew we would be changing right away such as flooring and the kitchen. The master bathroom was one of those "probably in a few years" kind of projects. We knew it needed changes, we just wanted to do the kitchen first. The bathroom tile was not exactly our style, but the jetted tub and the shower had some neat water features we were excited about.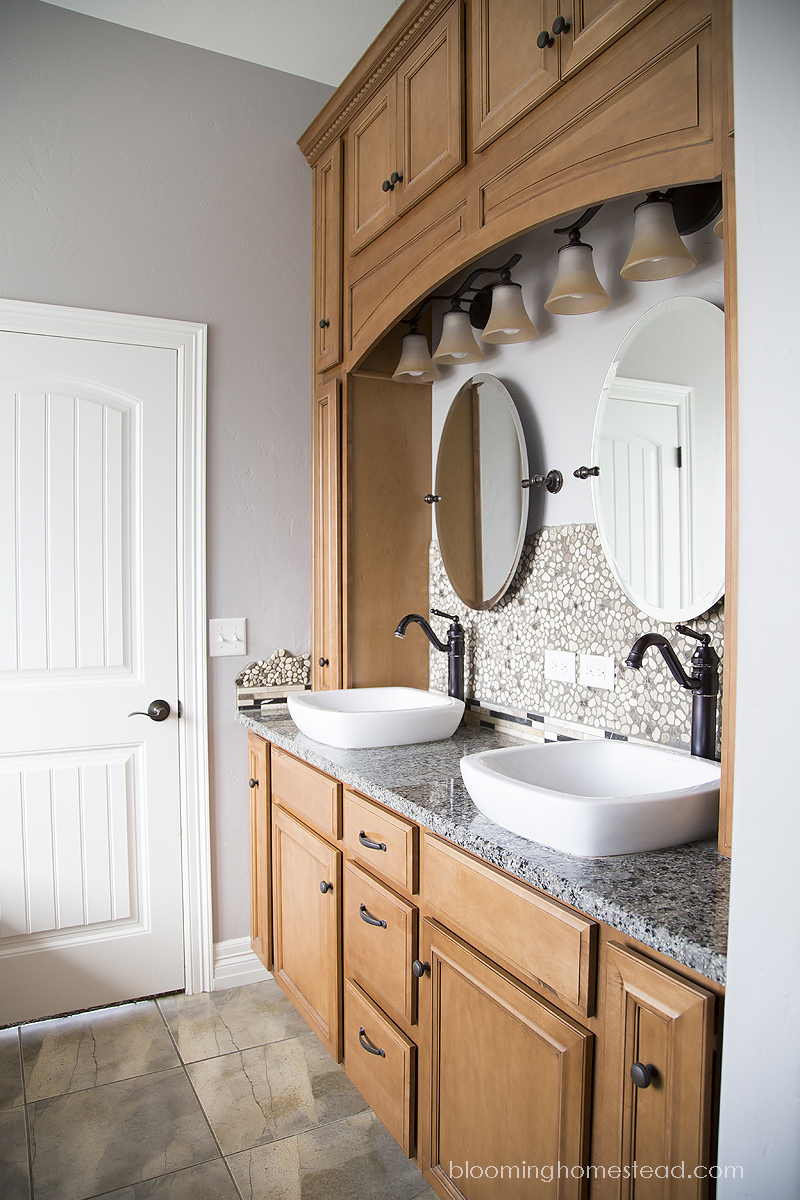 After the first week in our home, we noticed that we were no longer getting hot water in the shower. The plumbers came out multiple times and they tried a few different options but after contacting whirlpool for parts, they learned that the shower panel had been discontinued and basically told us it would have to be replaced. This eventually led to the decision to go ahead and renovate the entire bathroom. There are a few elements in the current bathroom we would like to keep including the mirrors, cabinets, and sinks. I'm still going back and forth about painting the cabinets, but I am probably going to see how things look with the new tile first.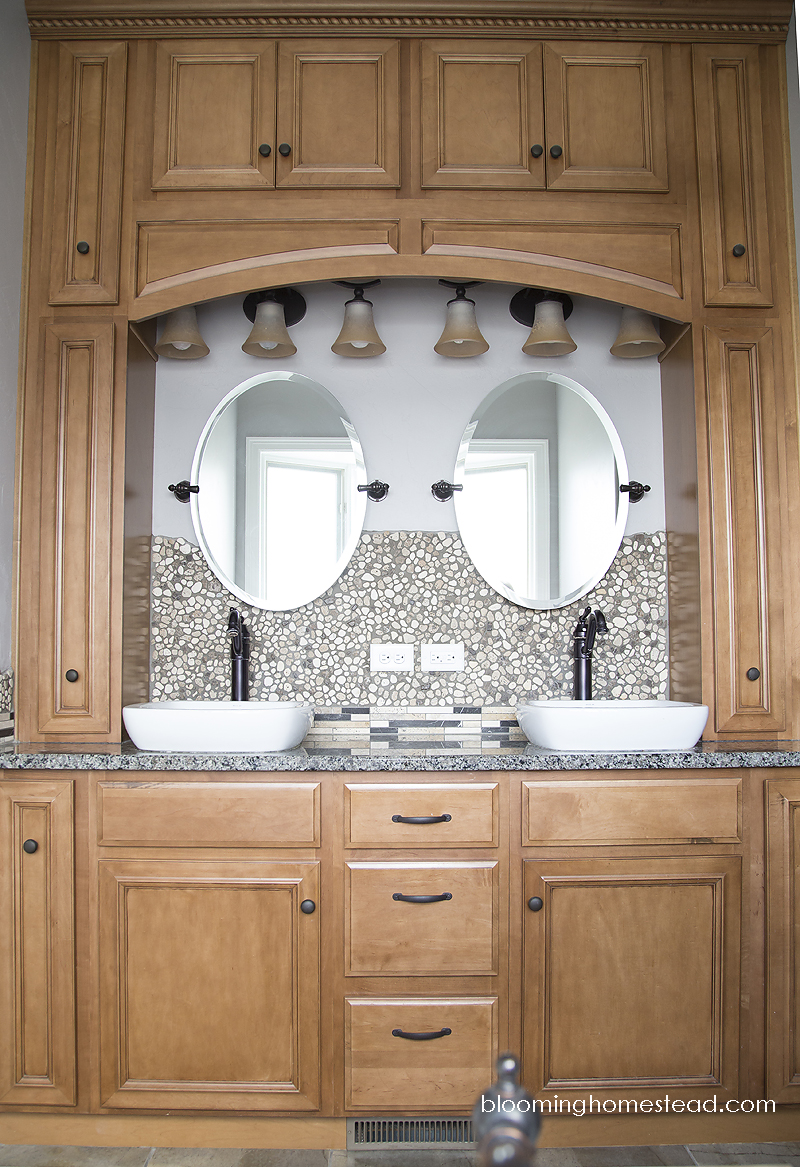 This gigantic jetted tub is being switched out for a freestanding tub. While I loved the idea of the tub, there was just something about a used jetted tub that I couldn't get past. Also, we have a hot tub right outside the master suite so I figured if we really needed a good soak with jets we could go out there.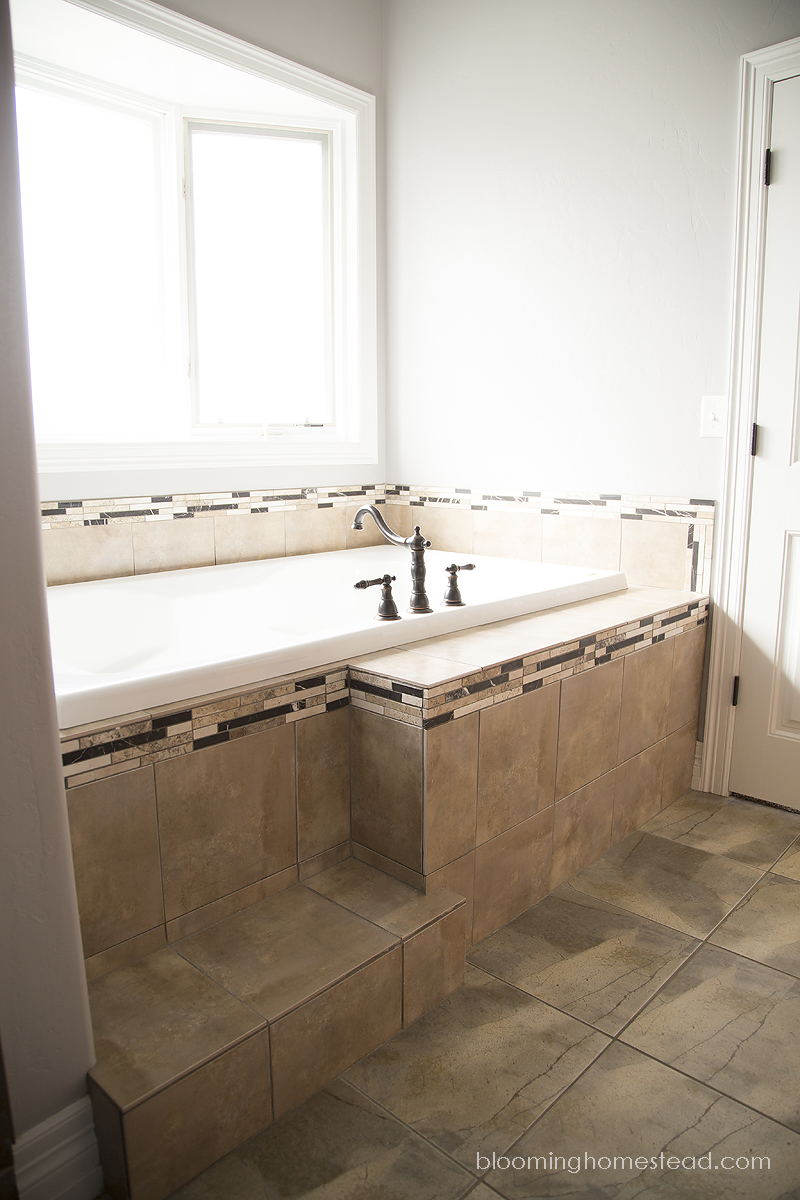 Here is a photo of the current master shower. The walk-in shower is decent sized, however its enclosed dark tile walls with only 1 can light limit the amount of light coming in and its way too dark! Here is a photo showing the actual lighting (so dark!) versus a photo with a flash. There were also several veins of caulking by the previous owner to cover up damage to the grout that needed to be addressed.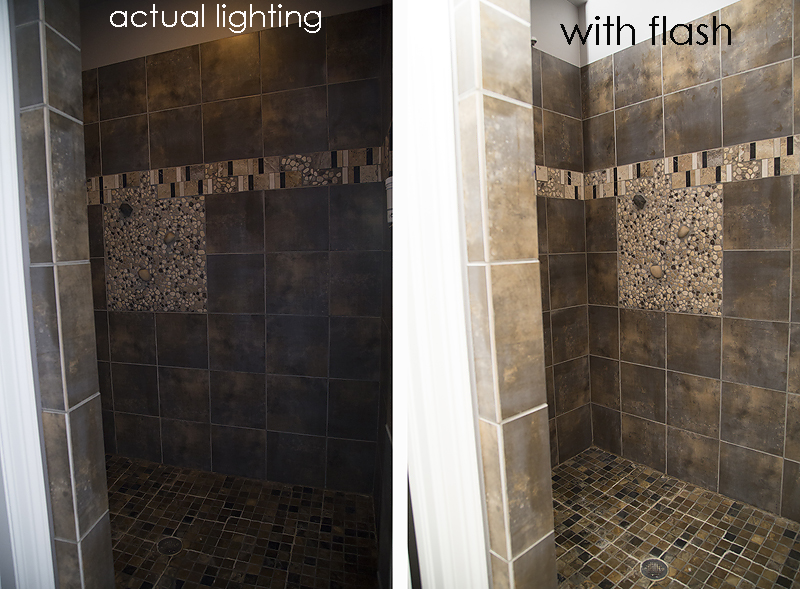 Here is the old flooring.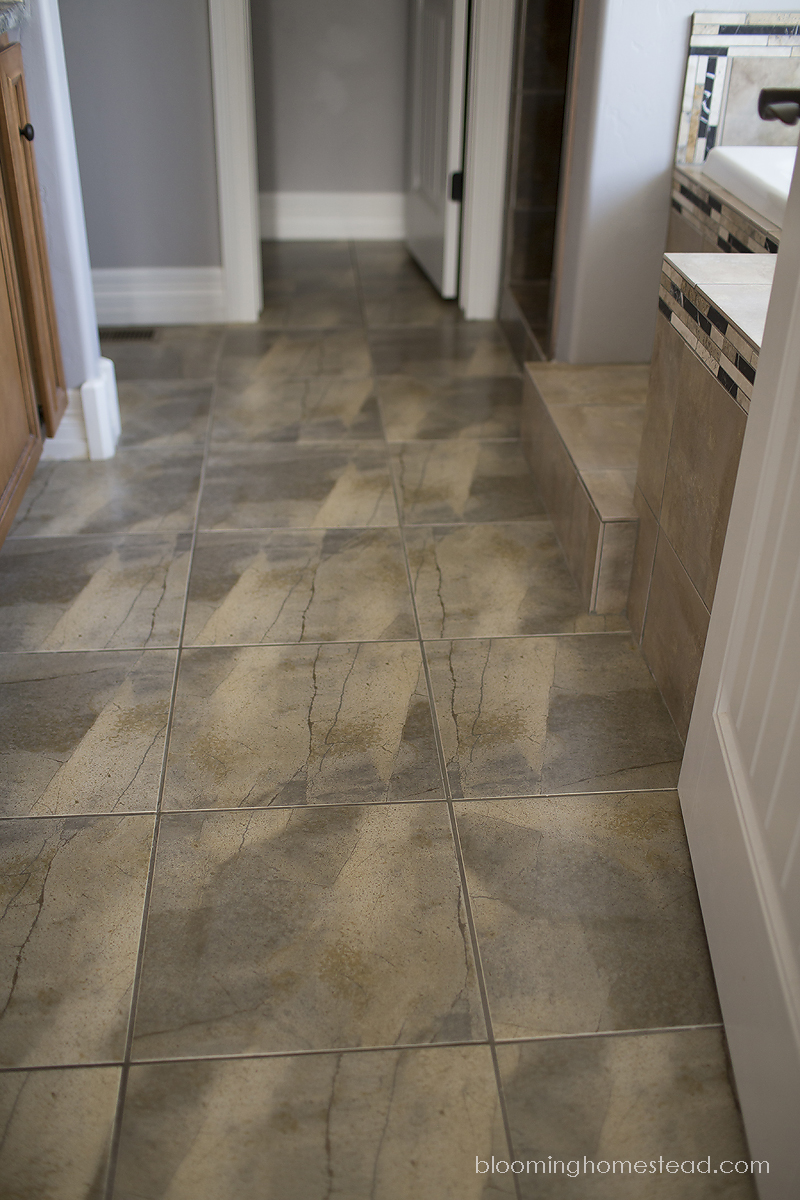 And that's it! Stay tuned for details on the renovation plan which I'll be sharing completely later this week! Here's a sneak peek. 🙂